The past four years for me have been enlightening and enriching in a lot of different ways. First, I changed my career direction, second I became more knowledgeable of what and whatnots of how to live a life.
Part of this change was my passion for books. I think it would be quite underrating to say that a single book could change your life. In my case, I have lived my life one book at a time.
So, in today's story, I'm sharing all the books that hundred percent have made a dent in my life, professionally and personally.
Zero To One by Peter Thiel
Zero to One is considered the "bible of entrepreneurship" and has been considered by many as one of the best business and entrepreneurial books of all time. Peter Thiel co-authored this with a former Stanford University student, Blake Masters, who once attended Peter Thiel's class which gave him the opportunity to co-author the book with Peter Thiel in the first place.
The book speaks about:
How to find the next industry-changing ideas
How to live in the future
How to start a company that will matter even 20 and 50 years from now
How problem-solvers and innovators think
Despite the book being business-driven, most of my takeaways from the book are actually contrary to what's being discussed inside the book.
The book taught me:
How to think
Starting a company is the best way to make a difference in the world
A personal brand is more important than ever in the 21st-century
Human psychology and the secrets that are not being shown
This book made me want to become an entrepreneur. Especially, it made me see life in all different ways, especially one that involves entrepreneurial thinking.
My favorite quote from the book,
"The best entrepreneurs know this: every great business is built around a secret that's hidden from the outside.
A great company is a conspiracy to change the world; when you share your secret, the recipient becomes a fellow conspirator.
How To Read Friends And Influence People By Dale Carnegie
Few months I gave this marvelous book to my cousin because he asked me the question,
If you would recommend one book to read, what would it be?
With no hesitation, this is the book that came first into my mind. He then proceeded to order the book from Amazon and once it arrived, he started reading day and night.
A few months later, he was thanking me on iMessage saying it's one single best gift he's ever received in my life. Not like I've directly changed his life, but the fact that I was the bridge to reading the book made me become a major part of it.
The book makes a people person, perhaps a more aware, effective, and powerful people person. It literally speaks about human psychology by giving you the know-how that you can apply right away. That's actually what made me love it even more.
The book helps you become:
More desired
More likable
More remarkable
More employable
And more!
Think And Grow Rich By Napoleon Hill
THIS BOOK. If I'd choose one book instead that I wish I have read earlier in my life, ideally when I was 10 or 12, it's Think And Grow Rich by Napoleon Hill.
I'm starting to think that the best books out there are the ones written to touch the human psyche. Think And Grow Rich, just like the title itself helps you think and grow rich.
At first glance, you might think it's a book that can help you become a self-made millionaire by following a billionaire's advice. However, it's more on manifesting a wealthy vision and mentality.
Napoleon Hill did a terrific job, not that he needs my validation, but it needed to be said. The book tells you stories from a different point of views that gives you an idea how a concept works in real life.
This book and Dale Carnegie's is an absolute must
"The way of success is the way of continuous pursuit of knowledge."
― Napoleon Hill, Think and Grow Rich
Good luck gents!!
Outliers By Malcolm Gladwell
Malcolm Gladwell has now become a household name. Gladwell, Gladwell, and Gladwell. What is it about this figure? Then we hear Outliers and we say, "aaaah".
This damn guy. He wrote Outliers. The 10,000-hour rule. The book showcases varying statistics that predict a person's success.
This book has a lot of data, which made me interested in it. Gladwell gathered and collected insights over the decades of successful people including Steve Jobs and Bill Gates.
One excerpt I really liked in the book is where he highlighted the famous 10,000-hour rule. But what is this rule again?
He says that to become an expert or master at something, you should at least spend 10,000 hours. Then, he made an example out of Bill Gates because Bill Gates spent 10,000+ hours playing and programming in computers before he became successful.
This stood to millions of readers in the past decade which motivated people to work hard on their craft. This book also did me so good that I'm actually doing the same thing focusing on what I do best and spending more hours on it.
Here's my favorite quote,
"It is those who are successful, in other words, who are most likely to be given the kinds of special opportunities that lead to further success.
It's the rich who get the biggest tax breaks. It's the best students who get the best teaching and most attention. And it's the biggest nine- and ten-year-olds who get the most coaching and practice.
Success is the result of what sociologists like to call "accumulative advantage."
Final thoughts
There you go, here are the four books I highly recommend reading right now if you want to make an instant difference in your life in a way that you would become more likable, employable, wealthier, loveable, and just more successful.
Zero To One by Peter Thiel
How To Win Friends And Influence People by Dale Carnegie
Think And Grow Rich By Napoleon Hill
Outliers by Malcolm Gladwell
Just read these four books before ending 2021 and I promise your life would be better in many different ways!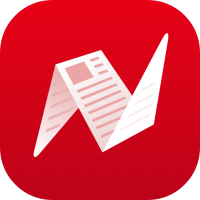 This is original content from NewsBreak's Creator Program. Join today to publish and share your own content.