Adriano Farano, a serial entrepreneur and Silicon Valley pioneer who founded the Netflix of Videojournalism, Watchup, which was then later sold to Plex.
He's also a Knight Fellow at Stanford University, entrepreneur-in-residence, advisor, and mentor at StartX, and has mentored hundreds of students' startups since 2013.
A week ago, I had the opportunity to speak with him and asked him more questions about the life of being an entrepreneur and starting a startup.
When asked what is one piece of advice he would give to newbie and aspiring entrepreneurs, he explicitly said that you need to talk to your customer a lot.
Adriano is now building a bread startup in Paris and he said that he sees his customers every day at his shop and bakery, so it's easy for him to spark a conversation with its people.
How about when you're building a product in which everything is online? How do you do it?
The lesson here is that when you're building something that is completely online, there's a blindspot. You need to find a way to connect with your customer or user.
Joshua Browder of DoNotPay also adds his comment on being customer-centric, he said on this tweet,
To which I reply,
Then, Joshua replies,
Key takeaway: Talk to your customer — be extremely customer-centric
Additionally, one of the founders of Whatsapp and Linkedin is known to have worked in customer service prior to founding their respective companies.
What do we say about that?
The number one advantage you have as a startup over big companies is that you have the speed and time to speak to your customers and this can be leveraged as a competitive advantage.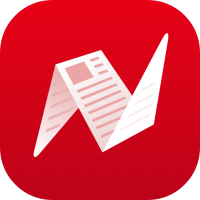 This is original content from NewsBreak's Creator Program. Join today to publish and share your own content.