Master this skill once, use it forever.
Whether it's trying to find a job, getting someone to read your blog, selling an app, and/or even asking someone on a date with you, the ultimate goal is to win people over. Regardless of talents, you may have, the inability to come up with a strategy to convert those talents to others will stop you.
In a startup environment, having an idea and building a product is one thing. But what exactly that allow you to be unstoppable when it comes to reaching success? The idea is that everyone must be able to "sell" themselves to some extent to differentiate themselves from others.
A Ted talk speech by Hamza Abbas gave a better understanding of the concept of selling. Specifically, the example you provided on promotion within an organization.
He explains how a candidate was more competent but was overlooked by management. While the less competent candidate was promoted for his ability to promote his image and ensure that his work "does not go unnoticed".
It happens all the time, with job interviews, political elections, promotions, applications, scholarships, etc. A candidate may be more qualified than the opposition, but the one who is more successful at "selling himself" often wins in the end.
1. Selling yourself is about presenting your value to others and what makes you trustworthy.
2. The ability to sell yourself is what separates the winners and the ordinary people.
3. This skill is perhaps what will be the most valuable in the future and not necessarily your programming and design skills.
You sell yourself whenever you go and whatever you do. Whether that means Starbucks, Subway station, or Tinder date. And just like negotiation, you are always doing it, you are always negotiating, even when you're not aware of it.
In an article in 2013 written by Dan Schawbel, it was mentioned that,
If you don't have sales skills, it's hard to succeed at work because we are always selling. You have to sell yourself, your products and your ideas constantly. You have to influence those around you to take action or you won't get very far.
So, how do you actually get better and get aware of selling yourself?
#1: To sell yourself effectively, you need to think about your own value proposition.
Ask yourself these questions.
What can you do best?
Who can you serve best?
What are your strengths and talents?
What makes you different?
After answering all of these questions, you can get a better idea of ​​who you are, what you can do, and who you can serve.
Your value proposition should be very specific so that you can stand out from the rest, and it should be concise so that people remember it.
For example, you can be a supplier that specializes in healthcare products and serves the New England market.
Or you might be a salesperson who specializes in using Twitter to close a business.
Your goal is to be as specific as possible so that you can become the best player in a certain area. If you cannot be the best, then aim to be different by highlighting certain experiences or talents that you think only you possess.
#2 It is also important to safeguard your reputation with the results of your projects.
If you can demonstrate your skills, not just talk about it, you will be much more effective at persuading people to take action. Whenever you work on a project, incorporate it into a case study that you can use to get people to pay attention to you. The case study should show what the project was about, what you did, and the benefits to the company you worked with.
Make sure you can measure the results because the accurate numbers matter. Businesses want to know how much you have increased your revenue or reduced your costs. As the primary salesperson of your life and your career, you need to focus on securing value and building relationships before you try to get someone's money.
You can do this by starting a portfolio, blog, podcast, newspaper, or writing for someone else, you can gain exposure, build credibility, and educate your client or manager about your value. Plus, building strong relationships with people who can support your career will make it easier for you later.
If you are already in a relationship with the person you are selling to, it is much easier and you do not have to sell yourself at all. Sales skills will become more and more important to your career as there will be more and more noise and competition and these skills will help you stand out.
Thus, your ability to sell yourself as a product will be one of the main factors that can highly influence your success in life and success in your career. So, start now, incorporate this simple act of selling into your daily habits, as the more you do it, the more it becomes second nature to you!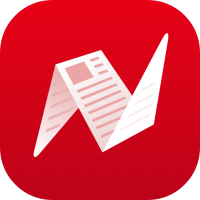 This is original content from NewsBreak's Creator Program. Join today to publish and share your own content.