The true predictor of people's destiny isn't the government anymore, but it's corporations like Twitter, Facebook, and Apple. They control everything.
Behind all the current world events happening before our very eyes lies a revolution bigger than most people could imagine.
A political and technological revolution.
Back in the 1700s, we were playing with rocks, hunting animals, and building wooden houses. Today, we're still playing, hunting, and building, but using our smartphones.
Technology isn't the "other thing" anymore, as it nows embodies every aspect of an ever-changing society.
Technology is now us.
As technology evolves, it becomes more powerful than ever. And the ones who are behind this technology will become the new kings and queens of the valley of the world.
Naval Ravikant once said,
The most powerful people in the world are the ones writing the algorithm of Twitter and Facebook.
What does this mean?
Well, the government doesn't have much power at hand anymore. If the government wants to exercise its full power, then they have to collaborate with technology companies.
Why?
It's because it's where they can find the minds and eyes of billions of people around the world. The majority of our population are using social media platforms to express their existence and life.
So, If a revolution has to happen, it will happen first in our phones.
A revolution cannot happen anymore without technology.
Technology has to be the driving force to create a revolution.
Jack Dorsey, the CEO and the co-founder of Twitter, is a compelling example of a modern-day God.
He now runs a social media corporation with millions of users tweeting every second. Twitter has become this separate world for years now and you could argue that the platform has its own combination of micro societies.
These societies are driven by people coming from different beliefs, opinions, and world views which create a digital version of our world. These users express themselves in a multitude of ways and so on.
If something groundbreaking has to happen, you wouldn't know about it, unless you're on Twitter.
But here's the thing.
Twitter has the ability at hand to manipulate the flow of information. Meaning they can control what people see, read, or consume. As a result, the platform can be used even for political propaganda and campaigns.
Ever wonder why Donald Trump and other powerful figures spend more time on Twitter?
Because it's where they can maximize their reach.
News travels fast and word gets around fast.
There's always a reason behind everything. But you have to know that this condition also gives Jack Dorsey the ultimate power at hand. Politicians might be making Jack richer every second, but the Government also has the power over him and his company.
The government needs Twitter and Twitter needs the government.
This makes Jack Dorsey single-handedly the most powerful man on the planet. He can control everything, including events, who's going to be the next president, who to hate, who to love, or what to do when this happens.
Take this for instance,
In the recent light of events, Twitter has permanently suspended Donald Trump's account from the platform. After Dorsey did it, the rest followed. Facebook, Google, Apple are jumping on the wagon to roll out this big tech censorship.
Why now?
We'll never know the reason why this is all happening now and not before. But there's one thing we know, we're heading into a deep state totalitarian world where people are being limited to what they can express, do, and/or watch.
Technology is being weaponized of to put in motion a big change in society. And there's no telling what will do to us in the future.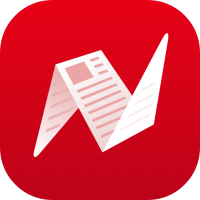 This is original content from NewsBreak's Creator Program. Join today to publish and share your own content.