Located exactly in my night table lies a book about our society's one of the, if not, best businessmen, innovators, and entrepreneurs.
The story started on one fine evening nearly a month ago, I had a great dinner with my Mom and when finished, I came back to my room.
The first thing that caught my glance is Elon Musk's biography book.
It's a book a bought for myself while I was traveling across California in 2017 and it's that same year the first time I read it.
It caught my attention and it's like telling me to read it again. So, I decided to read for the second time.
First of all, there's a lot of passages, dialogues, or pieces of wisdom that you can only read in the book and not anywhere else.
So after reading it, I took notes of what I re-learned and made a summary of the best of the best lessons, words of advice, and stories.
And here are the takeaways from Elon Musk's biography book written by the American author and columnist, Ashlee Vance.
What's your vision?
One time in college, I attended a leadership class where eventually we studied different types of leaders like authoritarian, pacesetting, commanding, coaching, democratic, and visionary.
At the end of the semester, I learned that my type of leadership is visionary. Elon Musk's vision has always bigger than one could imagine. Much like Steve Jobs, one unique quality they both have is their ability to see into the future.
Musk believes an entrepreneur needs to be visionary in order to be successful. Remember that he had PayPal in the late 90s, space travel in the early 2000s, green tech in the mid-2000s, brain interface in the early 2010s, and AI in the mid-2010s.
And this is just the beginning.
If you're visionary, you will sometimes be called crazy, but that's okay. That's probably the greatest compliment you'll receive in a form of insult.
Set a bigger vision than yourself.
Now we understand why Steve Jobs was ruthless
Throughout the years we have learned that most modern technology leaders are weird, unconventional, and ruthless.
Steve Jobs for starters, then Bill Gates, Jack Dorsey, and now Elon Musk.
One time, one of his employees at Tesla decided to take a day off to see the birth of his first child and you know what Elon said?
"How the fuck can you prioritize that? We are trying to change the world."
Harsh, absolutely. Was it needed? Probably.
Learning never stops
Elon Musk has created a reputation of loving the idea of self-education and self-learning since most of his knowledge came to fruition from his ability to keep learning without getting a Ph.D. in Rocket Science and Mechanical Engineering.
If there's one thing I learned from this, is that education never stops and it certainly doesn't stop when you finish college.
In his offices, you can find different books about space, engineering, and sci-fi, and said that he always finds time to learn new things despite his jam-packed schedule. He also said that he has to keep learning and re-learning regardless of his age and that learning just never stops.
That's what keeps him moving forward, which brings success to his companies like Tesla, SpaceX, and many of his other companies.
Someone will always look for your weaknesses
Nobody is perfect. However, you can't prevent rivals or the media from portraying the bad side of you. Most of the time, people are portrayed in the media as extremes.
Elon Musk has been getting a lot of bad reactions from the social media world recently, of course factoring mostly his Twitter movement.
At the same time, he's saving our world by doing space missions and producing electric cars. He's done an outstanding job of revolutionizing multiple industries and having a lot of success.
Elon is just like us, we all have some 'personality flaws', the difference is Elon is extremely famous enough to be talked about and to gather media attention.
The lesson of course here is to ignore the critics, the outside voices, and just 'them'. Realize that they're there no matter what happens and nothing can change that.
Learn to communicate your idea and sell it to the world
Nikola Tesla was a genius scientist and engineer, however, it was Thomas Edison that knew the business. Elon Musk knows both.
An idea with a great product is meaningless if you can't sell it to people and to the world. Elon's quality of showmanship and being known as marketing savvy, which along with his other talents becomes a killer combination.
This is a quality that we were lucky to see from Steve Jobs, where one could see parallels. Naval Ravikant also once said that,
If you can build and sell. You'll be unstoppable.
Perhaps one of the greatest takeaways from Musk's book is that you have to study both worlds. If you want to change the world, you have to first convince the world that it's worth changing.
Hire great talent and push them past their limits
Steve Jobs once said that you don't hire great people and tell them what to do. Instead, you hire great people so that they tell you what to do.
Elon Musk always looks out for the great talent out there and he even takes the chance and time to make them a better version of themselves.
Most entrepreneurs make the mistake of hiring someone because of having a history with the person either as a friend or a co-worker, however, your job is to get the best talent for your team, period.
Regardless of the relationship, race, gender, or culture, hire great talent and invest in them. Push them past their limits and show them what else they can do.
Failures are the best teachers, be grateful you have them
It was the year 2008 and when both his companies SpaceX and Tesla were weeks away from bankruptcy. This is also around the same time Elon tried selling Tesla to Apple, to which Tim Cook refused to do an introductory meeting.
Not to mention that Elon just went through a bitter divorce and had to borrow money for his living expenses after losing all of his hard-earned fortunes.
Oh boy, those were the days, now look at him now. SpaceX and Tesla, big names. Household names. 2020's fast-growing and most innovative companies. Had Elon gave up, we would be seeing totally different landscapes for space travel and the electric vehicle market.
So what's the best lesson here? Fall in love with failing and learn from them. It's unlikely that you will be succeeding as an entrepreneur if you're scared of failure.
I myself have look at failures differently now and I see them more as a sign of taking risks. Every failure I get, I become a better version of myself.
So, love your failures as they are the best teachers you will ever have.
Final Thoughts
So here are the takeaways from Elon Musk's biography book:
Set a bigger vision
You have to be ruthless to succeed
Learning never stops
Everybody has flaws
Learn not only to build but to sell your idea to the world
Hire only the great talent and push them past their limits
Failures are the best teachers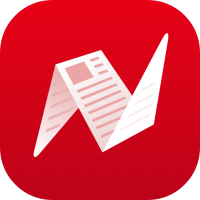 This is original content from NewsBreak's Creator Program. Join today to publish and share your own content.