In 2030 the global education market is expected to reach $10 trillion.
They now call the EdTech industry the next FinTech because of the huge market potential. In traditional ways, education has been very expensive.
During my college time in the United States, I was ridiculed for how expensive it was, yet I was attending classes and making sure I keep up with my attendance.
However that doesn't make me happy, what gave me happiness was the people you meet, the relationships you build, and the connections you keep. In my time, I realized that was the true value of a college education.
It's less about learning and more about the meeting.
But that was an expensive way of meeting people!
How about learning? What do you do if you want to learn?
This is the reason why I decided to start my own education startup. To give people the opportunity to learn high-value skills that are relevant in the 21st century without having to pay as much as 4-year college education.
We don't care about a piece of paper, that tells nothing.
What we care about are skills that you will learn and that you will be able to apply in the real world.
Luckily we're now living in a generation where education is seeing disruption. It started with online courses like MOOCs, then Youtube, a marketplace for courses, and now cohort-based programs.
Making education plainly cheaper and accessible is a huge opportunity.
Ever since I've started building Hikre School, a lot of things happened in life.
I've embarked on a journey where I'm living a mission-oriented life where I have the opportunity to change people's lives for the better.
Here are six things that you have to know or that you have to always keep in mind before you start your own education company.
Is your education company an extension of your skills and experiences?
Most successful education technology companies to this date are founded by people who wanted to share their skills and experiences to other people.
This begs the question, do you have the skills and experiences that are considered extremely valuable to this day and age that other people could benefit from?
You don't have to possess deep expertise, but to become successful in the long run, you need to have industry-specific knowledge and know-how for the practices.
When I started Hikre School, which is my own education startup, it was because I wanted people in my home country, the Philippines, to become app developers as well, like myself.
Additionally, I believe app developers are solving real-world problems, therefore, we should have more of them, especially in Southeast Asia.
Are you willing to bet on yourself despite the odds?
Just like starting a company in any industry, starting one in the education space is also full of challenges and roadblocks. You will be encountering a lot of obstacles and challenges along the road, so it's important that you are betting on yourself, keeping your head up high, and just moving forward.
Starting out, a lot of people will doubt you and talk you down. You will also collect a lot of feedback that you might end up hating. At some point, this would bring you down.
Are you willing to bet on yourself?
Are you willing to leave your past behind to build a better future?
Are you willing to spend your next 10 years in it?
You can start your education company as a passion project in the beginning, but do you have the vision for it?
Can you think bigger of what it can be?
How it will evolve?
Where do you see your school 20 years from now?
I always loved the saying by Paul Graham, a terrific writer and the pioneer founder of Y Combinator, he once said,
Live in the future and build what's missing.
Questions like these are crucial from the very beginning because they could be your anchor or north start on your journey.
Playing the long game will elevate your chances of growth and success.
In my case, I already had the vision from the very start.
I always knew that Hikre School could be the Stanford for aspiring app developers, world-class designers, and ambitious entrepreneurs. It's a place where people come together and change the world and not only to build apps.
In the bigger picture, it's the future of education.
Do you have a clear mission?
India's Byju has been a success story for the education technology industry that is extremely passionate about its mission.
When I listened to the founder's story, one thing that stood out is that from the very beginning they were mission-oriented, and even now that they're a billion-dollar company, they're still mission-oriented.
Disrupting education in the 21st century requires being mission-oriented. It's more important than ever to be one when you're in education.
Your mission will be your direction and regardless of your current station, know that you're heading in the right direction.
What's your mission?
Do you have a clear definition of it?
Write them out on a piece of paper from the very beginning.
Do you have a clear revenue model?
One thing you have to establish before you even start your education company is how you will make money out of it? It's true, you have to be mission-oriented but that doesn't mean you should ignore our ways of making money.
After all, you have to keep the lights on.
This begs the question, do you have a clear revenue model?
Think that if you're building something students want and that they're willing to pay for, finding this shouldn't be difficult, but it's important to have an idea when you start.
You can also be flexible with your payment structure, but you need to show a clear way of making money, so students know exactly what they're getting into.
Are you offering something else valuable other than your content?
I recently had a chat with a former Facebook engineer and now a founder of a multi-million dollar education technology company, Virtually.
In our chat, he said,
People come for the content, but stay for the community.
If people don't like going to school, what is that you can offer that will make them reimagine the idea of going to school? If you can make your students excited about attending every session, then you're doing amazing!
If you can offer a similar type of network, just like in college, plus, your students will be able to learn a high-value skill, you have an amazing offering.
This ladies and gentlemen is 10x better than going to college and your students will see this opportunity as a potential turning point in their lives.
Conclusion
Is your idea for your education company an extension of your skills and experiences?
2. Are you willing to bet on yourself despite the odds?
3. Are you willing to spend your next 10 years in it?
4. Do you have a clear mission?
5. Do you have a clear understanding of your revenue model?
6. What do you offer something else valuable other than the courses you offer?
Thank you for reading, hope this helped your journey!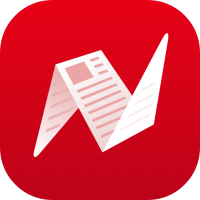 This is original content from NewsBreak's Creator Program. Join today to publish and share your own content.