Everyone talks about the principles and how-to of the startup world, but few people find the realistic, accurate, and real-world applicable techniques that actually can make a difference in your entrepreneurial career.
Travis Kalanick, the infamous co-founder of Uber, has made a name for himself by having differing beliefs and viewpoints in the business world. For instance, he applies a good amount of creativity when he tells a story in his keynote presentations.
Additionally, he tends to have a reckless and resilient mindset that is so contagious; it makes you want to found your own Uber.
I find Travis Kalanick to be eerily similar to Napster co-founder Sean Parker. Both have bad-boy qualities, both are trouble-makers, and both are considered outsiders.
"What's Uber?"
I first stumbled upon Uber back in 2014 when I was reading a story online about a ride-sharing app that was thought of as a disruptive replacement to taxi cabs. Back then, I was new to technology and entrepreneurship.
However, there's this one story by the Uber founder and former CEO that inspired me straight to my bones. It made me pause for a few seconds and realize that this guy is up to something.
I said to myself,
I like what this guy is doing and I'd like to be like him someday.
Kalanick, for instance, is such an underrated businessman and entrepreneur. We all can understand. This is mostly due to the issues and problems like lawsuits and accusations he received by his name during his time in Uber.
However, problems aside, he's the archetypical figure of a disruptive entrepreneur. He once said,
I wake up in the morning with a list of problems, and I go solve them.
The truth is Travis is a once-in-a-lifetime genius, much like Musk and Jobs. Likely on the same levels as Nikola Tesla, Albert Einstein, Isaac Newton.
He has a creative way of finding and solving problems.
Of one of his most valuable teachings, he contributed a type of mindset that is quite uncommon and unheard of in the entrepreneurial landscape.
This same mindset is what made Uber a grand success.
We can all agree that Travis Kalanick is an excellent salesman, brilliant technologist, and a genius storyteller, but he has this one mindset, which is a trademark of him that all entrepreneurs like you and me should adopt.
Marry the problem
First, let me start with a question. As an entrepreneur and problem-solver,
How bad is the problem you are solving?
Kalanick has adopted a persona of a hardcore problem-solver. Speaking about his role at Uber, Travis shared that he refers to himself as the "Chief Problem Solver."
He's a problem-driven person.
There are people who appreciate Travis' vision of solving real-world problems and applying creativity by connecting the dots in creating a valuable solution.
A good argument could be made that Kalanick has leveraged his ability to sell and to find problems by becoming a disruptor. He and his brainchild, Uber, have shaken an entire industry, the transportation sector, the food-delivery sector, and even the logistics sector.
In a Ted Talk, Travis said,
The kind of entrepreneur I am is one that gets really excited about solving hard problems.
And the way I like to describe it is its kind of like a math professor.
Do you know?
If a math professor doesn't have hard problems to solve, that's a really sad math professor.
At Uber, they get excited about the hard problems, and they like going after them.
He also added,
But we don't want just any math problem, we want the hardest ones that we can possibly find, and we want the one that if you solve it, there's a little bit of a wow factor.
Travis also believes that you won't be a good entrepreneur if you are satisfied after solving one problem. You always have to look for another set of bigger problems. Just like a problem set you to receive as your math homework.
Kalanick is always hustling to solve the hardest real-world problems he can find, and he believes every entrepreneur in this generation should aim to do so.
It's the only way to leave a long-lasting impact that will last for generations.
Marry a problem and make it your role to be a great problem-solver.
'Champion' mindset
The UCLA dropout insists that every entrepreneur needs to have the mindset of not a winner but a champion.
When people think of the word 'Champion,' they associate it with an athlete-definition like LeBron James or Michael Jordan.
When asked what it means to have a champion's mindset as an entrepreneur. He responds by saying,
"A champion is someone who puts every ounce of energy into the field.
When you get knocked down, get back up… until you get success."
Travis advised entrepreneurs to put everything they have in what they do; any less and they will fail. He once visited Miami Dade College and gave a speech about tech entrepreneurship.
In his speech, he mentions that,
"Champion's mindset" is one of the must-have traits of a great entrepreneur.
He told the students at Miami Dade that to take a company from 5 people to more than 5000 employees, great entrepreneurs will need a purpose.
For Uber, it's making transportation as reliable as running water.
He also adds that the product or service must also have magic, something that will make your users or customers amazed, and it also must be unique in people's eyes.
Great entrepreneurs have to be comfortable going against the grain, and they are a cross between analytical and creative.
Kalanick came up with the idea of Uber in his UCLA apartment and launched it as a side project initially for his friends and social circle.
Travis co-founded Uber in 2009 and guided the then startup from a niche in the Bay Area to its global expansion in over 60 countries and 350 cities as of today.
Adopt a champion's mindset in what you do, and that means you have to bring everything you have on the field.
Leave nothing behind.
Final thoughts
Travis Kalanick credits Uber's success by applying the 'Champion' mindset in problem-solving.
And he believes that every entrepreneur should follow the same pattern.
The pattern:
Fall in love with the problem you are solving
Give everything when you're on the playing field.
Stay creative and resourceful.
Most importantly, enjoy the ride because success doesn't come overnight.
This article is for informational and entertainment purposes only. It should not be considered Financial or Legal Advice. Not all information will be accurate. Consult a financial professional before making any significant financial decisions.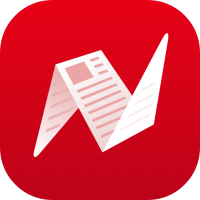 This is original content from NewsBreak's Creator Program. Join today to publish and share your own content.