2020 has been an outlier of a year. It's been rough, tiring, and challenging. Hey, thank yourself for getting through it and maybe this year came to teach us all something. We all know that the greatest learnings in life come from harsh experiences and lessons are everywhere you look. Unlike how social media has made us believe, life isn't always beautiful and perfect, as a matter of fact, nothing in this world is perfect.
Disclaimer: Don't get me wrong, the title says mom, but that doesn't mean it will be the same for you as well. It could be your dad in your case. Choose who is an avid and passionate listener and conversationalist. Statistics show that moms do listen more than dads, but I'm not here to argue that fact!
One of the biggest obstacles we all faced this year to some extent, is mental health-related issues. Whether you're consciously aware of it or not, you know it is affecting how you live your daily life. Part of this is influenced by the new lifestyle that we are living in. We realized that we're vulnerable to change and we have stayed too much sticking to the same habits in our comfort zone. 2020 has forced us all to change in a drastic way. However, with this, comes a mental challenge.
Mental health issues have risen by 30–40% this year. Perhaps, the greatest lesson for us is that we should all take care of ourselves mentally and stop living up to the expectations that we see on social media. To a big extent, social media has been the driving factor to most of our mental health challenges. So, it's time that we take things into our own hands and put effort, energy, and time to face it. There's no escaping from it as it will only get worse, you have to face it, heads on.
If you haven't done it yet, having a conversation with your mom or dad 2–3 times a week is a depression, stress, and anxiety cure that works like magic with fast-acting effect.
I started talking to my mom more often back in June 2020 and only after a couple of months that I realize that every time I spoke to her, I felt amazing for days. I became more productive and less stressed by things. I wish I noticed that earlier, but now that I know, I will take this to my advantage and I will schedule at least an hour of time once every 2–3 days to talk to her. She has been the greatest therapist or psychiatrist, without being a psychiatrist professionally.
You don't always have to go to a professional therapist and pay $100 for an hour! Remember, sometimes, all we need is someone to talk to and tell our stories.
We want to be heard and listened to. I believe we need more of this at this particular time of the pandemic and now that we are spending more time at home and less time outside. What more could I say, it's a hack and I'd given the same advice to my close friends and they have seen the magic of speaking to your mom or dad more often work like magic.
I hope this becomes a reminder and wake-up call that our family is all that we have and that in these challenging times of our lives, they have our backs and they will always be there for us. Free of charge and no strings attached. Instead of looking elsewhere, you have all the shoulders you need to rely on. All you need to do is to pick up your iPhone, go to your contacts, and call mom or dad. One or two hours later, you will start feeling amazingly fine than you would without talking to them.
So, what are you waiting for? Grab that phone now!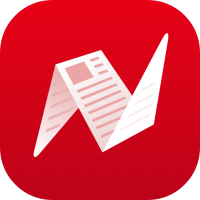 This is original content from NewsBreak's Creator Program. Join today to publish and share your own content.