Have you ever wondered what authors come from Tucson? If you live in Tucson, you might be curious to know just what writers walked down the same streets you are, especially if you're a big bookworm or an aspiring writer.
Many succesful people have lived in Tucson, Arizona, and writers of children's liteature are definitely among them. Let's take a closer look at two authors of children's books who are from Tucson!
Adam Rex
Adam Rex was born in 1973. He's a specific kind of writer - he writes children's literature. And he's also an illustrator, which is a great combo if you want to enrich children's lives!
Adam Rex comes from Tucson. He studied at the University of Arizona where he got his Bachelor of Fine Arts degree. He has gone on to be quite succesful in the realm of children's literature - he received for example the Jack Gaughan Award 2005 for Best Emerging Artist, which is pretty impressive.
What's even cooler, though, is that Rex wrote a book called The True Meaning of Smekday, and this book was adapted by DreamWorks Animation themselves into a movie! If you'd like to check it out, the movie is called Home and it came out in 2015.
Goodreads describes the book The True Meaning of Smekday:
"It all starts with a school essay. When twelve-year-old Gratuity ("Tip") Tucci is assigned to write five pages on "The True Meaning of Smekday" for the National Time Capsule contest, she's not sure where to begin. When her mom started telling everyone about the messages aliens were sending through a mole on the back of her neck? Maybe on Christmas Eve, when huge, bizarre spaceships descended on the Earth and the aliens – called Boov – abducted her mother? Or when the Boov declared Earth a colony, renamed it "Smekland" (in honor of glorious Captain Smek), and forced all Americans to relocate to Florida via rocketpod?"
The True Meaning of Smekday has been recommended by The New York Times, and Rex has gone on to write a second book in the series - Smek for President!
This author from Tucson has written many other books, such as Fat Vampire: A Never Coming of Age Story, Cold Cereal Saga, or School's First Day of School.
The official website of Adam Rex claims:
"He's (Rex) won some awards, including the Margaret Wise Brown Prize in Children's Literature and the National Cartoonists Society Book Illustration Award. His debut novel was shortlisted for the Andre Norton Award for Young Adult Science Fiction and Fantasy. He used to make art for games like Dungeons & Dragons and Magic: The Gathering. Sometimes he still does. He lives in Tucson, Arizona. He has—from smallest to largest—a hermit crab, cat, dog, son, and wife."
Byrd Baylor
Byrd Baylor is another author of children's literature who has lived in Tucson. She was actually born in San Antonio, Texas, but she went on to study at the University of Arizona in Tucson. Baylor was born in 1924 and she passed away recently, on 16th June 2021.
Baylor's work focuses on the Native American people and the Southwest. She received Caldecott Honors for some of her children's books, such as When Clay Sings or Hawk, I'm Your Brother. Goodreads says this about When Clay Sings:
"Pieces of broken pots are scattered over the desert hillsides of the Southwest. The Indians there treat them with respect -- 'Every piece of clay is a piece of someone's life,' they say. And the children try to imagine those lives that took place in the desert they think of as their own. Clay has its own small voice, and sings. Its song has lasted for thousands of years. And Byrd Baylor's prose-poem as simple and powerful as the clay pots, sings too."
Why not check out the work of these two authors of children's literature from Tucson? You can read their stories to your children and enrich their lives with vivid imagery. Read out loud to them before they fall asleep and their dreams might become even more interesting than they already are.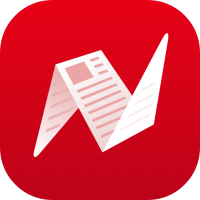 This is original content from NewsBreak's Creator Program. Join today to publish and share your own content.