I believe one of the most powerful things you can do as a writer is to get inspired by those who have come before you. Their work offers insight and knowledge on how to improve your craft if you just dare to read between the lines.
If you're an aspiring female writer from Tucson, let yourself get inspired by these two women who have lived in Tucson at some point in their lives and who have managed to turn writing into a career.
Tucson, Phoenix, wherever you are, there will always be footprints of those who have made their dreams come true. Learn about them, get inspired, and get to writing.
Barbara Kingsolver
Barbara Kingsolver didn't grow up in Tucson - she was actually raised in Kentucky. Born in 1955, Kingsolver is considered to be a novelist, a poet, and an essayist.
This woman's work is well-known. Her books have appeared on the New York Times Bestseller list and she has won multiple prizes, such as UK's Orange Prize for Fiction 2010 or Dayton Literary Peace Prize's Richard C. Holbrooke Distinguished Achievement Award 2011. And she's even been nominated for the Pulitzer Prize!
Kingsolver studied at the University of Arizona in Tucson where she got a master's degree in evolutionary biology and ecology. She lived in Tucson for about two decades, which means she probably knew the city inside and out. She was once walking down the same streets you are! She also wrote for the Tucson Weekly.
Barbara Kingsolver has written many novels. The one she received UK's Orange Prize for Fiction 2010 for is called The Lacuna and it was published in 2009. The novel takes us on a journey of Harrison Shepherd who was born in the USA and grew up in Mexico. While searching for a sense of home, he learns about life, politics, and more. Goodreads describes The Lacuna thus:
"In her most accomplished novel, Barbara Kingsolver takes us on an epic journey from the Mexico City of artists Diego Rivera and Frida Kahlo to the America of Pearl Harbor, FDR, and J. Edgar Hoover. The Lacuna is a poignant story of a man pulled between two nations as they invent their modern identities. With deeply compelling characters, a vivid sense of place, and a clear grasp of how history and public opinion can shape a life, Barbara Kingsolver has created an unforgettable portrait of the artist—and of art itself."
Kingsolver's work also includes titles such as The Bean Trees, which was her first novel, The Poisonwood Bible, or Pigs in Heaven.
This author who has once lived in Tucson now resides in the Appalachia area.
Sue Alexander
Sue Alexander is another author from Tucson - she was actually born in Tucson in 1933. She passed away in 2008 in Los Angeles.
Alexander was a writer of children's literature, which can often be underestimated. Children's literature has an immense impact on children' lives, which then shapes us as humans while we grow up. If there's something the world needs more of, it's fabulous books for children.
Although Alexander was born in Tucson, she didn't grow up there. Her family moved to Los Angeles when she was one year old, after which they changed location again - this time, they moved to Chicago. In her adult years, she came back to live in Los Angeles.
Alexander wrote over 20 books for children. She got the Friends of Children and Libraries FOCAL Award for Outstanding Contributions to Children and Literature for her book Nadia the Willful, which is described shortly on Goodreads:
"When her favorite brother disappears in the desert forever, Nadia refuses to let him be forgotten, despite her father's bitter decree that his name shall not be uttered."
It's safe to say this author from Tucson has probably made a big impact on many children's lives.
So what about you? Will you be the next author from Tucson people write about? It's up to you to decide.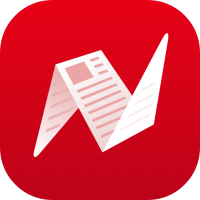 This is original content from NewsBreak's Creator Program. Join today to publish and share your own content.