Reading is like magic.
You look at a piece of paper, you perceive a mixture of symbols, and your brain turns this into a movie that plays behind your eyes as you continue to decipher the letters on the page. What's more, the story can make you laugh, cry, giggle and beam with happiness.
When you truly think about what books actually are and what impact they have on us, it's really eye-opening. Books are the gates to other worlds, the doors to worldwide empathy.
If you live in Mesa (or if even if you're visiting for a couple of days) and you're looking for places to buy books, this article is for you.
Are you excited? I'm excited.
Here are some bookstores you can visit in or near Mesa.
Barnes & Noble
Barnes & Noble is quite a popular bookstore chain, so it's definitely not surprising that you can find this bookstore in Mesa as well. Barnes & Noble is located at 1758 South Val Vista Drive in Mesa (Village Square at Dana Park).
You can buy many bestsellers at this bookstore, such as "People We Meet on Vacation" by Emily Henry, or "The Seven Husbands of Evelyn Hugo" by Taylor Jenkins Reid. I've read the latter and I can definitely confirm that it's worth the read! You can also buy "Dune" by Frank Herbert, "They Both Die at the End" by Adam Silvera (this book has become a huge trend on bookish TikTok recently), and more.
The website of Barnes & Noble talks about how you can navigate their website if you'd prefer to order online:
"Taking advantage of vast warehouses across the United States, we stock over 1 million titles for immediate delivery -- that's more titles than any other online bookseller. With so many titles, it is vital to give customers an easy way to find precisely the books they are looking for. Our search engine enables customers to locate books by title, author, or keyword in a few seconds at most. Customers with a general idea of what they want can use our Browse pages to sift through hundreds of categories to find exactly the right book."
If you're a fan of eBooks, Barnes & Noble is the way to go as well - there are over 1 million titles in their eBook store. And they also have their own eReader NOOK.
When it comes to this particular bookstore in Mesa, there are actually many events you can take part in. For example, on 28th July 2021, there is a virtual event featuring Christine Feehan and J.R. Ward who talk about their new books. So why not check it out?
More Bookstores in and near Mesa
Apart from Barnes & Noble, there is another bookstore in Mesa - Book Gallery. Book Gallery can be found at 50 W Main Street in Mesa and it's open between 10 AM and 6 PM every day of the week except for Sundays.
If you venture out of Mesa, you can find bookstores such as The Poisoned Pen Bookstore in Scottsdale, Grassrootz Bookstore in Phoenix (which is apparently the only black-owned bookstore in all of Arizona), or Walker Bookstore in Tempe.
If you're in the mood for buying some new books or attending some interesting events, checking these bookstores in Mesa (or in the nearby cities) is a great idea. You can buy the book you've wanted for ages, the book that's been recommended all over social media, or a random book that has a beautiful cover and a fascinating premise.
It's completely up to you. Most of all, have fun - because that's what reading is all about.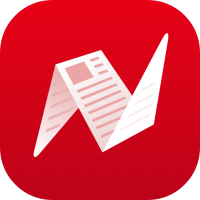 This is original content from NewsBreak's Creator Program. Join today to publish and share your own content.