Going to hear live music in a beautiful place is always a good idea. You get to experience the great feeling when people come together for one purpose while also having a good time and supporting the music band that is playing.
Memorable experiences are what shapes your life. The more you put yourself out there and explore what the world around you has to offer, the richer your life will get. So why not go hear some live music near Mesa, Arizona, this week?
Here are two opportunities to have a wonderful time with your loved one and to listen to some amazing music near Mesa.
Queen Creek Olive Mill
The first place to go to see live music nearby Mesa is Queen Creek Olive Mill. There's live music every Friday, Saturday, and Sunday, which means you can go any weekend you fancy! You don't have to fit one specific date into a busy schedule - instead, here's the opportunity to go whenever it suits you the most.
At the moment, Queen Creek Olive Mill offers summer specials as a part of the "Chill at the Mill" menu. Sangrias, pizzas, pints, aperitivo, and more are a part of the menu. What's more, there's another amazing menu available between 17th and 25th July 2021 - the Christmas menu! I know, it sounds a little crazy, but Queen Creek Olive Mill near Mesa truly does offer a special "Christmas in July" menu. No matter if you want to eat pizzas or Christmas-y food, you're bound to find something yummy.
If you're in the mood for a spa, Queen Creek Olive Mill has got your back as well. Why not head into the Olivespa studio before you eat and listen to live music? The official website says this about the studio:
"As the mother of 5, Brenda Rea was always concerned with keeping her children healthy and happy. When sensitive skin and dry Arizona days left some of her kids with mild eczema, she researched natural dry skin remedies and discovered that olive oil was the answer. Creating her own recipes through loads of research and first-hand experimentation, Brenda's kitchen became a production center for many different, all-natural skin care products,and with positive feedback from family and friends, the seeds for Olivespa were sown."
For live music, spa, as well as shopping for vinegar, olive oil, and more, go to 25062 S Meridian Rd in Queen Creek. It's about half an hour drive from Mesa.
Windmill Winery
Windmill Winery in Florence is about an hour away from Mesa if you drive there by a car. You can visit Windmill Winery to hear live music every Saturday during the summer 2021, therefore you can find a date in your planner that will suit you perfectly and then have a great time close to Mesa.
On 24th July, you get to hear Kenny Samuelson. Bob Villa is next on the 31st. The concerts take place in the Tasting Room, which is open from as early as 11 AM every Saturday, so make sure to arrive on time in order to find a seat.
What's more, there are many cute animals on the premises. Horses, burros, cats... The website of Windmill Winery describes them thus:
"Harry Garcia, Ellie Mae & Homer are the resident burros at the Winery, who also make the scene as "Beer Burros" for weddings and events. Like all the best bartenders, they're always there with (very large) listening ears, a friendly smile and a frosty beverage, right when you need it."
So, why not visit Windmill Winery on a Saturday and listen to some great music near Mesa this summer? You might even see some beautiful animals while you're there.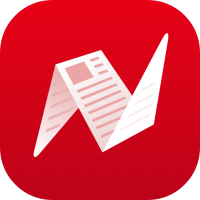 This is original content from NewsBreak's Creator Program. Join today to publish and share your own content.