What's so great about theme parks is that they take you to a completely new world the moment you step in. It's a truly enriching experience because being in a theme park plays with your imagination and lets you discover how people's creativity can make a whole world come to life.
It's quite amazing to see what people are capable of constructing, to be frank. They take various themed ideas and transport them into the physical world for all of us to enjoy. It's not quite magic, but it's close to it.
If you live in Tucson and if you'd like to explore some theme parks, you've come to the right place. Let's have a look at Trail Dust Town and Funtasticks in Tucson, Arizona.
Trail Dust Town
Trail Dust Town in Tucson is an amazing theme park to visit if you'd like to experience the Old West. And while you're at it, you can also have a go at some fun attractions! There's a miniature train that takes you through "scenes from the Old West", as well as a Ferris wheel, a carousel, and a shooting gallery.
What's more, you can also see some great stunt shows. The website of Trail Dust Town says that "The Pistoleros Wild West Show performs Friday through Sunday at 7 PM and 8 PM." Amusement rides cost 3 dollars each.
The history of this theme park in Tucson is also quite interesting. According to the website, it all began thus:
"Trail Dust Town was built in 1961 and quickly became a favorite place for Tucson and its guests to spend time and enjoy a trip back in time. Pinnacle Peak Steakhouse opened in 1962 and gave the various cowboys and ranchhands in the area a great place to get steak, belly up to the bar, and let their horses drive them home."
If you're hungry, you can visit Pinnacle Peak, which is apparently the original Cowboy Steakhouse in Tucson! You can eat great Cowboy Steak while enjoying the atmosphere of the Old West right in Tucson. And after you're done eating, you can buy something nice for yourself in the various shops in Trail Dust Down - Chocolate Depot, Toys–N-Tiques, The Magic Shop, and more.
Located at 6541 E Tanque Verde Rd in Tucson, Trail Dust Town is a lovely place to visit with family and friends.
Funtasticks Family Fun Park
As the name suggests, Funtasticks Family Fun Park is a wonderful place to go with your whole family. There are many fun attractions to choose from - Cactus Springs, Laser Tag, Bumper Boats, Go-Karts, and much more.
If you want to take your kids to a fun park and just spend some time together as a family, this place in Tucson might be perfect for you. Just make sure you go there when the weather is nice. The website of Funtasticks explicitly says:
"Some attractions may need to be closed down during rain storms for the safety of all our guests and team members. We do not allow refunds or rain checks. Please speak to a manager on an individual basis if it happens to rain during your visit."
There are different kinds of tickets depending on what you prefer the most. Combo Wristband costs almost 25 dollars per person (Monday-Thursday) and almost 33 dollars per person (Friday-Sunday).
Funtasticks is usually open between 9 AM and 9 PM from Monday until Thursday and between 9 AM and 11 PM from Thursday until Sunday. The times can vary, though, so you should always check their calendar. The park is located at 221 E Wetmore Rd. in Tucson.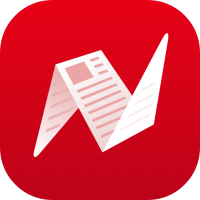 This is original content from NewsBreak's Creator Program. Join today to publish and share your own content.