Shopping, shopping, shopping.
Where would we be without shopping? I love exploring different kinds of shops and seeing what is out there, especially when I'm in a low mood and would like to brighten up my day a little bit.
Luckily for us, Tucson has many interesting shopping malls to offer. No matter what you'd like to buy - clothes, food, cosmetics, the choice is up to you - you are bound to find it in the various shopping centers in Tucson.
Here is everything you need to know about two shopping malls which might make for an interesting visit - Main Gate Square and Tucson Mall.
Main Gate Square
If you ever find yourself near the University of Arizona in Tucson, why not explore the Main Gate Square? It's only a short walk from the university and it offers lots of shopping and dining options (there are actually over 30 restaurants to choose from!).
When it comes to food, you get to experience cuisine from all over the world - India, Greece, Vietnam, Mexico, and so much more. And there are also spas! This means you can buy something for yourself, have a lovely meal and then relax in a spa. I don't know how about you, but my mood would definitely boost after such a great day program.
Main Gate Square is managed by the Marshall Foundation. The website of the shopping center provides us with some information about the history:
"Marshall Foundation owns and manages most of the real estate in Main Gate Square. Louise Foucar Marshall, its founder, in the early 1900's was the first female professor at the University of Arizona. She built the first stores at Main Gate Square approximately 90 years ago and founded the Foundation in 1930. Mrs. Marshall died in 1956 and left all of our assets to a volunteer Board of Directors who continue her legacy today."
The place offers shops such as Urban Outfitters or Grand Central Clothing. Some of the restaurants are Pei Wei Asian Diner, Kababeque Indian Grill, or The Dutch Eatery & Refuge. You can see the immense variety only by looking at the names themselves!
Apart from that, there are also events taking place at the Main Gate Square in Tucson. One of the upcoming events is Friday Night Live: After Hours Band, which you can come and see on 23rd July 2021.
Main Gate Square can be found on University Blvd between Euclid and Park.
Tucson Mall
Another great place to go shopping in Tucson is Tucson Mall. At Tucson Mall, you get to discover all kinds of shops as well. When it comes to women's clothing, there are stores such as Leggins Park or Abby & Ash. For accessories, you can visit Claire's or Sunglass Hut. There are, of course, plenty of restaurants as well - Charleys Grilled Subs and The Cheesecake Factory are only some of them.
Tucson Mall is very focused on the Tucson community. Their official website states:
"Never underestimate the power of community. By supporting one another, we keep our community thriving. Tucson Mall, together with its tenants, contractors, and vendors, employ nearly 2,500 people from our community. The center also provides support to our schools, local municipalities, county, and state through combined payroll, sales, utility and real estate tax contributions annually of nearly $37.2M."
Quite impressive if you ask me. Tucson Mall also hosts events - at the moment, there is an event called Newborn and Maternity, which is a photography event that takes place on 22nd July 2021. You can actually sign up to take part!
If you'd like to visit Tucson Mall and explore what else the place has to offer in terms of shopping opportunities, you can find it at 4500 N. Oracle Road in Tucson.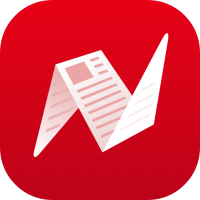 This is original content from NewsBreak's Creator Program. Join today to publish and share your own content.