If there's one thing I love, it's finding out about all the different people who come from the same place I do. Especially when they went on to have immensely successful careers in the field I'm interested in - which is writing, in this case.
If you live in Tucson, Arizona, and you're an aspiring writer, you can let this article inspire you. The two authors mentioned below have become very famous and they once walked the same places in Tucson you do! Or if you're a fan of their work, it might also be amazing to find out that they actually lived in Tucson at some point as well.
Without further ado, here are two famous authors whose work is known worldwide and whose books are actually taught at many schools. I definitely learned about them at my high school when I was younger. It's interesting to know they've both lived in Tucson!
Ray Bradbury
I love the work of Ray Bradbury. It's completely accessible to basically all readers and it's full of creative ideas.
Ray Douglas Bradbury was born in 1920 in Illinois, and his family lived in Tucson for some time. Bradbury apparently went to two schools in Tucson - Roskruge Junior High School and Amphi Junior High School. If you or your child attends these schools, it might be quite a cool feeling to know that such a successful author once walked in those halls as well. The family then moved from Tucson to Los Angeles.
Bradbury's main genre is science fiction. He was influenced by various authors he read while growing up, such as Edgar Allan Poe or H. G. Wells.
Ray Bradbury's most famous work would probably have to be Fahrenheit 451, which is a gripping dystopia about a world where all books are being burned (I know, it hurts my heart too). Goodreads describes the plot of Fahrenheit 451 thus:
"Guy Montag is a fireman. His job is to destroy the most illegal of commodities, the printed book, along with the houses in which they are hidden. Montag never questions the destruction and ruin his actions produce, returning each day to his bland life and wife, Mildred, who spends all day with her television "family." But when he meets an eccentric young neighbor, Clarisse, who introduces him to a past where people didn't live in fear and to a present where one sees the world through the ideas in books instead of the mindless chatter of television, Montag begins to question everything he has ever known."
Another great book written by Bradbury is The Illustrated Man, which is a collection of stories that surprise you with how much imagination they contain. I've read both The Illustrated Man and Fahrenheit 451 and I can attest they're amazing books that can actually teach you a lot of important life lessons.
David Foster Wallace
David Foster Wallace is another famous author who has lived in Tucson at one point in his life. He was born in 1962 in Ithaca, New York, and he grew up in Illinois. He studied at the University of Arizona in Tucson where he graduated with a Master of Fine Arts degree in 1987.
Wallace's most famous work is probably Infinite Jest, which was first published in 1996 and which is 1088 pages long. It's a pretty chunky book, I know! The plot is summed up by Goodreads really well:
"Set in an addicts' halfway house and a tennis academy, and featuring the most endearingly screwed-up family to come along in recent fiction, Infinite Jest explores essential questions about what entertainment is and why it has come to so dominate our lives; about how our desire for entertainment affects our need to connect with other people; and about what the pleasures we choose say about who we are."
It can be quite the quest to get through Infinite Jest, but the book has definitely proven to be worth it - many critics have praised it. It was even categorized as one of the finalists for the Pulitzer Prize for Fiction in 2012.
So, what are you waiting for? Why not discover more about Bradbury and Wallace by reading their work?
And for any aspiring writers from Tucson: If they could do it, so can you.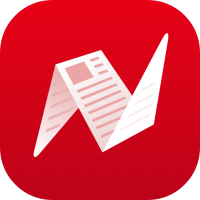 This is original content from NewsBreak's Creator Program. Join today to publish and share your own content.