I love coffee. I'd drink coffee at all hours of the day if it didn't make me stay up late at night. What I love even more than coffee, though, is the atmosphere in the various cafes you can discover in your city - in this case, Tucson.
Every time I feel unmotivated, I go to a cafe, I sit down and I work from there. It boosts my productivity and raises my overall satisfaction levels by a huge amount. Don't even get me started on visiting a cafe with a friend and chatting for hours over a steaming cup of coffee. It's cosy, it's entertaining, it's relaxing. It's a wonderful experience I'd recommend to anyone.
If you're in Tucson right now, no matter if you live there or are just visiting for a couple of days, why not check out some cafes in Tucson?
Here are two cafes to consider.
Café a la C'Art
You can find Café a la C'Art at 150 N. Main Avenue in Tucson. This lovely cafe is actually located near the Tucson Museum of Art, which means that you can visit the museum before or after your cup of coffee and make the trip into a full-on experience.
The official website of Café a la C'Art in Tucson actually says:
"Located in the historic 1865 Stevens House on the grounds of the Tucson Museum of Art, Café à la C'Art is a unique space with a Monet-inspired garden patio. We offer a vibrant new dinner menu; also not to be missed is the pastry case stocked with handcrafted delights from the in-house pastry chef, including a signature Mixed Berry Buttermilk Cake and Chocolate Bomb."
What's more, there's also a stunning patio attached to the café, so you can choose if you'd like to dine and/or drink coffee inside or outside.
The café offers various sets of menus. When it comes to coffee, there are some specialty coffees to try out - Mexican Mocha, Lavender Latte, or Cafe Carmelo. It's important to note, though, that Café a la C'Art in Tucson focuses on food a lot as well. It's not just a place to drink coffee. You can enjoy some amazing food as well, such as salads, sandwiches, toast... or you can even go for a nutritious brunch!
The café is open from Wednesday to Friday from 10 AM until 2 PM, and then on the weekends from 8 AM until 2 PM. It's closed on Monday and Tuesday.
Expresso Art Cafe
Expresso Art Cafe is located at 942 E University Blvd in Tucson and its main focus is definitely coffee. The official website of Expresso Art Cafe expands further:
"The heart of Espresso Art Café has been soulfully crafted by a community of coffee-lovers from all around the world. With specialty espresso drinks inspired by cafés in Europe, a full-service bar that offers craft cocktails created according to your personal specifications, and hookah made to order, the experience that you are immersed into when you walk into the establishment transcends that of your average family-owned local coffee spot. Stop by to study, and stay for more."
It sounds amazing! What's more, there are many events that you can come and see. For example, there's a Halloween Party planned for 31st October (I know, we're 3 months early on that one but... then again, you can never be too early on Halloween), and there's also Trivia on Wednesdays, as well as Open Mic on 2nd and 4th Tuesdays of the month.
Expresso Art Cafe in Tucson sounds like a wonderful place with an amazing community that gathers around a cup of coffee and has fun. Why not join them?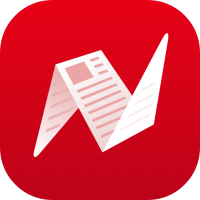 This is original content from NewsBreak's Creator Program. Join today to publish and share your own content.