Going on a tour is a fantastic way of exploring cities as well as the nature surrounding them.
There are so many various tours offered throughout Arizona that it's really hard to pick the tour you'd love the most, however, we'll give it our best try today - let's explore some tours near Mesa, Arizona, that can be lots of fun!
Here's everything you need to know about The Desert Belle Tour Boat in Mesa and Hot Air Expeditions in Phoenix (which is very close to Mesa).
The Desert Belle Tour Boat
As the name suggests, The Desert Belle Tour Boat is a boat tour in Mesa. It's a great tour for anyone who'd like to relax on a slow cruise (it takes around 80-90 minutes) and watch the beautiful scenery of Arizona as you pass by on Saguaro Lake.
There are different kinds of cruises offered, for example Narration Cruise, Wine Cruise, Music Cruise, or Craft Beer Cruise. It's all up to you to choose what cruise you would like to go on - or maybe you can try out all of them! The website of The Desert Belle Tour Boat says this about the Wine Cruise, for example:
"Wine Cruises occur in the evening and feature wine specials along with live music from some of the most talented bands and musicians in the Valley. What else do you need? Wine cruises are offered most Wednesdays. Enjoy award-winning wines and great live music while cruising the beautiful waters of Saguaro Lake. Evening cruises on the Desert Belle are truly enchanting."
Craft beer tasting takes place on Fridays and music is apparently offered every weekend.
The tour has been happening for more than 50 years now - it all began back in 1964. Time has proved that the tours are still in high demand and worth buying, so why not try it out? You can go to 14011 N Bush Hwy in Mesa and book a tour on the gorgeous Saguaro Lake.
Sit back, relax, and let the natural scenery of Mesa captivate you.
Hot Air Expeditions
If you're in a mood for flying, why not head out to Phoenix and visit Hot Air Expeditions?
Phoenix is very close to Mesa so it won't take long to get there, and you can have a fun day being in a hot balloon. The views are absolutely stunning as you can watch the Sonoran Desert from 5,000 feet high up in the sky!
Founded in 1991, Hot Air Expeditions offers flights on daily basis. The official website explains what you can expect from the ballooning excursion:
"From the neophyte adventurer to the seasoned veteran, from the young to the more mature. "A magic carpet ride" and "riding on a cloud" are two phrases that have been used to describe the beauty, exhilaration and gentleness of ballooning. Even though you travel at speeds of five to six miles per hour, there is virtually no sensation of motion because you are flying with the wind."
If you'd like to go on a ballooning trip and have an amazing opportunity to see the beauty of the Wild West from the sky, go to 702 W. Deer Valley Road in Phoenix, which is about 20 minutes by car from Mesa. What's more, Hot Air Expeditions can also be found in Tucson if that's what you prefer.
Final Thoughts
It can be hard to pick only one tour when there are so many great possibilities. In any case, going on a relaxing cruise or spending some time in a hot balloon both sound like amazing ideas.
If you want to marvel at the beauty of Arizona and its nature, these two tours in and near Mesa sound like they might be perfect for you.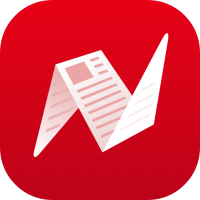 This is original content from NewsBreak's Creator Program. Join today to publish and share your own content.