We all know Mesa is a city with plenty of amazing parks, theaters, museums, shopping malls, venues, you name it. The range of activities that you can do in Mesa is almost endless, no matter what age you are - there's something for everybody.
But did you know that Mesa offers excellent opportunities when it comes to riding a bike? Actually, Mesa was apparently ranked as one of the top 10 cities for bicyclists by Forbes magazine itself, along with cities such as San Francisco and Washington, D.C. Amazing, I know!
One of the great things about cycling in Mesa is that there is a vast range of trails that go through the desert, which means that you get to discover stunning natural landscapes that are unique to Arizona while you ride your bike. Lower Salt River, Red Mountain, and plenty of more amazing places await you in Mesa.
There are more than 40 miles of bike lanes in the city itself, however, if you're up for mountain biking and immersing yourself in beautiful nature, these lanes will take you to places such as Usery Mountain Regional Park.
Usery Mountain Regional Park
Here's what you need to know about Usery Mountain Regional Park: Located at 3939 N Usery Pass Rd in Mesa, the park contains more than 29 miles for riding a bike as well as hiking. And you can also do horseback riding there if you're interested in that activity.
The trails are great for all levels of experience because there are many trails you can choose from and they range from easy to difficult. According to Visit Mesa:
"The trails within the Usery Mountain Regional Park are very popular because they have enough elevation to offer spectacular vistas of surrounding plains. Whether you are looking across the plain, flat land, south of the recreation area, or to the west or north great distances or surrounding mountains can be seen and enjoyed."
Entry to the park is free so you can visit it any time without any additional costs! (Although you probably do need to pay for parking your car.)
San Tan Mountain Regional Park
Another great place to ride your bike is San Tan Mountain Regional Park which can be found at 6533 W. Phillips Rd in Queen Creek. The trails are a little shorter - there are over 8 miles of trails in San Tan Mountain Regional Park near Mesa.
It's still a great place to cycle, though - you can do mountain biking, horseback riding, and you can also go for a hike. The difficulty also ranges here so it's also suitable for all levels, which we love to hear. We love beginner-friendly parks!
Cycling in Mesa
Cycling in Mesa itself also makes for a great experience. You can see various bike lanes and routes on a map that's available online, which makes the biking experience in Mesa much easier to manage.
There's for example The Rio Salado Pathway that connects the two MLB stadiums in Mesa. The pathway is a beautiful place to ride your bike because you get to be near the Salt River bank. And personally, beautiful scenery makes every activity a thousand times better.
If you don't own a bike, don't fret - you can rent Grid Bikes by the hour in Mesa. There are also cycling events that you can join, such as CycloMesa, a festival that focuses on one main theme - you guessed it. Biking.
Overall, Mesa has plenty of excellent opportunities to ride your bike and have lots of fun while doing it. No wonder it's been ranked as one of the top ten cities for bicyclists by Forbes - by the sound of it, I'd rank it as a top-notch biking city too.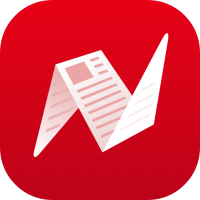 This is original content from NewsBreak's Creator Program. Join today to publish and share your own content.