Mesa is surrounded by beautiful nature. The flora and fauna of Arizona are unmistakably stunning and definitely worth exploring.
Where can you go in Mesa, Arizona, that will let you experience the amazing nature while also engaging in some fun activities? Out of many various places that Mesa has to offer, we'll look closely at Saguaro Lake Guest Ranch and Queen Creek Olive Mill.
If you've never been to these two, maybe it's time to find out what is there to discover!
Saguaro Lake Guest Ranch
Saguaro Lake Guest Ranch in Mesa is an amazing place that fits many types of requirements - you can go there to relax, to engage in sport, or even to organize an event (such as weddings).
There are many activities you can do at Saguaro Lake Guest Ranch in Mesa, however, the two activities that seem to stand out are definitely horseback riding and kayaking.
When it comes to horseback riding, this activity is offered from October through May, which means you might have to wait for a few months before you get a chance at riding a horse there (at the time of writing this article, it's 11th July 2021). It's definitely worth the wait, though, because Saguaro Lake Guest Ranch offers guided horse trail rides in the desert. You will get to see the beauty of Arizona nature while riding a horse!
If you'd like to visit the place in the summer months, there are still plenty of things you can do now, such as kayaking the Lower Salt River or tubing. If you're new to tubing and aren't sure what it means, Visit Mesa describes the activity thus:
"This is your chance to savor the majestic Lower Salt River in all its glory as you serenely float downstream in a large inner tube, watching wildlife, chatting with friends and family, and enjoying the cool water and the warm sun."
Apart from tubing and kayaking, you can also engage in regular activities like hiking or mountain biking. Located at 13020 Bush Highway in Mesa, Saguaro Lake Guest Ranch might be a great place for you to unwind and have fun in nature.
What's more, the website of the ranch says that some famous people have visited the place. And there are many:
"Saguaro Lake Guest Ranch has played host to some famous guests over the years including Dr. Karl Meninger, Mary Martin, Glen Campbell, Henry Ford III, Gaylord Perry, Norman Rockwell, Bill Moyers, Senator Carl Hayden, Senator Barry Goldwater, Rob Lowe and famed Western artist Lon Megargee."
Queen Creek Olive Mill
Queen Creek Olive Mill can be found at 25062 S Meridian Rd in Queen Creek - it's a few minutes away from Mesa. The Olive Mill is apparently the only working olive farm and mill in all of Arizona.
And what can you do there? Well, as the name suggests, this place is all about olives. Visitors get to go on tours where they learn how olives are pressed into oil. What's more, you can also buy lots of high-quality extra virgin olive oil, olives, or balsamic vinegar. The market offers many opportunities where you also get to taste samples.
The owner of Queen Creek Olive Mill says on the official website:
"With the idea of providing the Arizona community with fresh, local, extra virgin olive oil, we built a farm shed, which we eventually transformed into the Queen Creek Olive Mill you see today."
They also have a blog where they share for example recipes and tips.
When you visit Queen Creek Olive Mill near Mesa, you're bound to find some amazing products that you can take home with you. And most of all, have fun.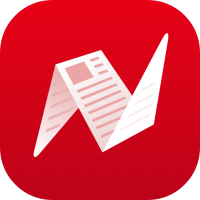 This is original content from NewsBreak's Creator Program. Join today to publish and share your own content.