Summer is here, the lockdown has been slowly easing and people can finally meet with others again. The time has come for us all to have some fun - while socially distancing, washing our hands, and being reasonable, of course.
You can find many amazing venues in Mesa, Arizona. If you'd like to explore places where you can find some excellent entertainment in Mesa, read further - we're going to look at what exactly Mesa has to offer.
Here are two places that offer some great entertainment in Mesa.
Jake's Unlimited
Jake's Unlimited, which can also be called Amazing Jake's Food and Fun, is an indoor amusement park right in Mesa. What's so great about this place is that anyone can find entertainment there, no matter how old you are - you can be 6 and have lots of fun at Jake's Unlimited, but you can also be 60 and find the venue interesting.
This great place for family fun offers so many different options - there are over 170 arcade games, many bowling lanes (as well as VIP bowling suites for the lucky ones), a laser-tag arena, and there are also various attractions and rides that you can find in typical amusement parks, such as the Frog Hopper and Tea Cups.
To quote Visit Mesa:
"Jake's Unlimited is a one-stop location for sports viewing, corporate and holiday events, birthday parties, field trips and any sized group from 10 to 3,000. The unlimited fun continues with Jake's After Dark which starts at 8 p.m. daily and features free admission and a-la-carte rides and attractions, food, and cocktails."
Located at 1830 E Baseline Rd in Mesa, this amusement park is definitely worth visiting. The official website of Jake's Unlimited says that during the summer, you can pay 25 dollars and enjoy unlimited food and entertainment the whole day. If that doesn't sound great, I don't know what does.
Escape Rooms Mesa
Ever since the whole idea of Escape Rooms has come on the scene, I've wanted to visit one. It seems like so much fun to go somewhere with a group of people you love spending time with and to have to solve riddles as you move through the different rooms.
What's amazing about Escape Rooms Mesa is that it offers so many unique escape rooms (17, to be precise). It actually contains the largest number of unique escape rooms in all of North America, which is pretty impressive if you ask me.
What's more, this type of entertainment is great for team building. The official website of Escape Rooms Mesa actually comments on this very fact:
"Perfect for your next team building outing, Escape Rooms Mesa puts your mind (and ability to work together as a team) to the test. Solving our puzzles require a variety of skills that only can be done with a team effort. Large groups can solve multiple rooms at the same time and compete in timed competition. From 20 up to 120 players at the same time!"
If you're interested in visiting Escape Rooms Mesa and having lots of fun while spending time with your friends, head to 86 W University Dr in Mesa where the place can be found.
Final Thoughts
Mesa is a city that truly has lots to offer if you just dare to look. As we're all excited to finally spend some great time with our friends and close ones, Mesa offers excellent opportunities to do so in various interesting venues.
Why not try going to Escape Rooms Mesa or to Jake's Unlimited?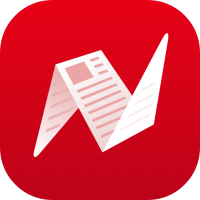 This is original content from NewsBreak's Creator Program. Join today to publish and share your own content.