I love shopping. Who doesn't like shopping?
Actually, my boyfriend hates it because he always has to wait for me while I try on thousands of pieces of clothing, so it's often better to go shopping with a friend or on your own (if your boyfriend is like mine, that is). No matter who you're going with, though, it's often the place you choose that's the most important thing.
Luckily for anyone who's in Mesa right now, there are some pretty amazing shopping opportunities in this city. Clothes, stationery, furniture, food - whatever you'd like to buy, you are bound to find it in Mesa.
Let's take a closer look at two shopping centers where you can buy whatever you need and have fun in Mesa, Arizona.
Mesa Riverview
The first shopping mall that's worth visiting in Mesa is Mesa Riverview. There are about fifty shops to choose from, which is plenty, and you also get approximately thirty dining options. This means anyone can enjoy a meal they prefer in Mesa Riverview.
Some of the stores that are located in the shopping mall include Bed Bath & Beyond, Mattress Firm, The Gaming Goat, or Bass Pro Shops Outdoor World. If you'd like to grab something to eat, you can visit restaurants such as AZ Chimney Cakes, BoSa Donuts Coffee & Smoothies, or Peter Piper Pizza. There's also the usual - McDonald's, Starbucks Coffee, you know the gist.
The website of Mesa Riverview describes the outdoor shopping center further:
"Owned and operated by Kimco Realty Corp., one of North America's largest publicly traded owners and operators of open-air shopping centers, it is our mission to create the perfect destination for everyday living. Our anchor stores include Bass Pro Shops, Cinemark Theatre, Home Depot, Bed Bath and Beyond, Petco, Walmart, Marshalls, Office Max, and Jo-Ann Fabrics, making Mesa Riverview a great shopping destination in the heart of Mesa, AZ."
If you'd like to visit Riverview Mesa, go to 1061 N Dobson Rd in Mesa - that's the official address of the shopping center.
Superstition Spring Center
Another great shopping center to explore in Mesa is the Superstition Spring Center. Located at 6555 E Southern Ave in Mesa, this shopping center offers many shopping opportunities.
What's more, this shopping center wants to be socially and environmentally responsible. The official website of the Superstition Spring Center describes who they have partnered with in order to help the planet:
"Superstition Springs Center is proud to partner with nonprofit TreePeople to create a water-source and climate-resilient world. For 43 years, TreePeople has inspired people to plant and care for trees, harvest rain to fight drought and transform their homes with climate-appropriate landscapes to keep our cities cool, healthy and to improve local water quality."
What's more, this shopping center in Mesa has many other partners - Salvation Army, the City of Mesa, and United Blood Services, to name a few.
When it comes to shopping opportunities, there are many stores to choose from, for example, Arizona Diamond Center, Charlotte Russe, Bath & Body Works, or Amy's Hallmark. The dining options at Superstition Spring Center include The Cheesecake Factory, Old School Grub Cafe, Olive Garden, or Applebee's.
If you like the sound of the Superstition Spring Center, visit the place during the opening hours - the shopping center is open from Monday to Saturday between 10 AM and 9 PM, and on Sunday between 11 AM and 6 PM.
Final Thoughts
Mesa Riverview and Superstition Spring Center are some of the many shopping centers you can discover in Mesa. If you live in Mesa or if you're planning to spend a long time there, don't hesitate to explore the city further and discover many more shopping options.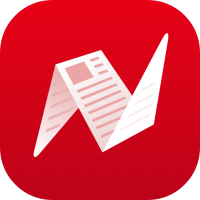 This is original content from NewsBreak's Creator Program. Join today to publish and share your own content.