Cloud is computer login off-site uploading downloading. A cloud service is any service made available to the users on-demand via the internet, from a cloud computing provider server. It can be of many types such as software as a service, data as a service, storage as a service and platform as a service. There are numerous benefits of moving CCTV storage to cloud such as it saves storage space, improves disaster recovery, increases collaboration, etc. The seven main benefits of moving CCTV storage to the cloud as listed below.
Risk management/disaster recovery
In case of downtime or emergency like a fire, server crashes, electrical faults, etc, if you have cloud storage you need not worry. As cloud storage is on the internet, it won't be affected by any external behavior. That means the data will be safe and accessible within a fraction of few minutes on any of your devices.
Cost-effective
You can have financial benefits by moving data to the cloud as it can cut or eliminate the cost of infrastructure as you don't have to spare a separate place or a particular office to keep your documents to manage your data as it will all be managed by cloud storage which means you only have to pay for the storage you need and also cut the cost of employing several people for data management. Also, we don't need to purchase any hard drives for storage and it requires 0 to minimal maintenance.
Remote access
Another main benefit of moving CCTV storage to cloud is that it grants your security camera the ability to be moved and manipulated remotely, allows you to achieve the best possible angle for circumstances. It allows remote monitoring on any of your devices using an active internet connection. you can have access to the footage from anywhere in the world. You might be miles away from your place still you can access the information virtually. The intelligent video analysis offered by these CCTV cameras linked with cloud eliminates the need for an onsite guard, which saves you money.
Expert data management
By using third-party cloud storage, you can have continuous support 24*7 from the experts which will allow you to manage data better such as managing upgrades and fixes with the flexibility; to do such managements even outside of your businesses hours and you could be able to effectively manage your storage level at the touch of a button in a fraction of few seconds.
Automation
Cloud storage works like a hard disk on your system, so if you want to store any data or file on your cloud, it will not temper any task you are working on at that point of time. As the cloud storage may be used by multiple users, in case someone else using the cloud storage service in Chicago still the current responsibility of one user would not affect the task of another user.
Collaboration opportunities
It also gives you an opportunity to collaborate with other companies as people sitting in different countries or states can access to data and work on the same project. For instance, you can give access to your files to multiple users so that they can access and edit files from any part of the world in real-time.
Syncing and updating
Another benefit of moving your CCTV storage to cloud is that every time you are working with cloud storage and you make changes to your files, it will automatically sync your files and on all the devices you are using the cloud storage, it will get updated.
Moving your CCTV storage to the cloud gives you the ability to share and access files remotely without access to their storage system. Thus, due to such facilities, many businesses had moved their CCTV storage to the cloud and many are planning for the same.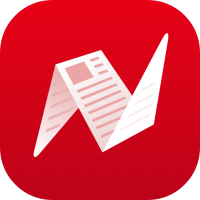 This is original content from NewsBreak's Creator Program. Join today to publish and share your own content.