The internet world is getting popular day by day, and almost all sectors are taking advantage of it. In recent times, eCommerce has become more popular, which has helped many business people.
Digital technologies have created a massive impact in the business world and created a revolution. The internet world is open to all, and everyone is taking advantage of it. Nowadays, eCommerce is trending, and people are fond of it. In recent times, the online grocery delivery app, food delivery app, fashion app, shopping apps, etc., are successful eCommerce running worldwide, and people have admired these services.
With the concept of eCommerce getting popular, digital technologies, tools, and concepts are more focused. Especially in the online business sector, concepts like digital marketing can be precious for achieving business growth. Therefore, digital marketing is trending a lot in recent times and helping businesses succeed rapidly.
Why Is Digital Marketing Important?
Digital marketing plays an essential role for the growth of your online business as it runs different channels in the internet world to promote your services. The advantage of digital marketing is that it is effortless and very effective.
Business people running the business in the internet world need to target the digital population who use the internet services. Thus, there are 4.66 billion internet users, and to target them, you will require digital marketing.
Digital marketing has many verticals, and like all things in life, also goes through trends. So, let's dive into the digital marketing trends that have worked so far in 2021, and will continue to do so.
1. Video Marketing
Video marketing is one of the trends that has been more focused on these days, and indeed it is very effective in digital marketing. Reaching out to more audiences is the target, and video has that power of influence and grabs the attention of people. So marketers come up with different video marketing strategies so that their videos get viral and that can derive traffic. eCommerce have taken the fruitful advantage of video marketing in recent times.
These days, people love to explore video content very much, which is why video marketing is currently trending in the digital marketing world. The engagement and attraction that the power of video content can create are definitely going to trend in the near future. It can educate the people quickly about your products and services, and that will drive traffic which will increase sales eventually.
2. Email Marketing
One of the trending and latest verticals in digital marketing is Email marketing. It is a marketing tactic in which the direct promotion of the things to people is done by sending emails. Therefore, people can interact and engage directly, which is why it is the kind of marketing that is trending.
Digital marketers are keen on advancing email marketing because it is very cost-effective and gives higher ROI. Marketers can also take advantage of an Email marketing tool which makes their tasks efficient and more manageable. Overall, email marketing is one of the effective ways to promote things and that is why it is trending marketing tactics.
3. Voice Technologies
Voice technology is one of the latest technology trends that is currently going on in the digital world. Digital marketers have emphasized voice technology these days because it is a more flexible approach to connect with the target audiences. The voice technology feature will improve the functionality of your online platform.
Customer interaction will be way easier, and it is one of the advantages of considering voice technology as a digital marketing strategy. Many eCommerce giants have already incorporated voice technology trends and have become successful. In the coming years, the technologies will improve, and voice technology will be an effective way to elevate business scope.
4. Chatbots
Chatbots have added new life to the marketing and digital world. It is one of the effective ways to interact and engage with the audience. AI-powered chatbots can be very helpful in solving customer queries. Chatbots can also generate leads effectively when a new visitor visits your online platform. Thus, digital marketing trends have created a good impact on the online business model.
Chatbots are very effective in their approach to having a conversation with the audiences without any human requirement. eCommerces services like grocery delivery and food delivery have taken advantage of chatbots to increase customer satisfaction by solving their queries quickly. Therefore, automated chatbots have easily reduced digital marketing efforts and helped them get quality leads for growing the business.
5. Social Media Trends
Social media is already one of the trendings and go-to strategies for marketing. Still, social media trends keep on changing, so a brief understanding of social media dynamics is important. Social media gives excellent opportunities to business people to target audiences and engage with them.
It has the capability to create brand awareness effectively, and that is why digital marketers are focusing on social media trends. There are many different advantages of using social media for marketing. There are 4.20 billion people using social media these days, which gives great scope to increase brand awareness and reach out to audiences through social media.
Recently, social media have enhanced their features and application, which is more centric towards digital marketing. The features like social commerce and activities like creating polls, interactive ads, locations tags, etc. Thus, trends come and go, but social media will always shine in the digital marketing world.
6. User-Friendly Content
Content creation plays an important role in the digital marketing world, and to engage and reach the desired audiences, content plays a vital role. Therefore, user-friendly content is very important in terms of digital marketing. Digital marketers, over the years, are trying different things to elevate the power of content marketing and to extract the best results from it.
The user-focused content is very important. The more your digital content will engage with the target audiences, the more proclaimed your digital marketing campaign would run. The detailed and perfect content that catches people's attention and creates impact is necessary, and it is the trend that needs to be focused on. There are many eCommerce running all over the world but the ones which have good content are more successful. In addition, the user-focused content will discover many new opportunities for your digital marketing teams.
7. Organic SEO Trends
Organic SEO is the trend that digital marketers are currently focusing on. Digital marketers can achieve organic traffic and boost their online business model by practicing organic SEO tactics. People in modern times have become smart, and they understand the dynamics of search engines effectively and figure out which one is paid to rank and which one is organic.
In such scenarios, organic SEO is very important to get a higher ranking in the search engines organically. Organic SEO trends mean creating smoothly designed websites with creative content crafting that add meaning to your site. Keywords research and optimization, link building, etc., can be very helpful in achieving organic ranking. Thus, organic SEO is an effective and efficient digital marketing trend that has worked and will work in the future.
8. Ads Automation
Ad automation is the latest trend in the digital marketing world that easily focuses on achieving digital marketing targets. The new system helps the digital marketers to place ads by bidding in the auction run by the advertiser. The advertiser takes the bid from different marketers and selects the highest bid, and places the ads. Thus, the marketers need to place the bid, and everything will be automatically done.
The potential consumers will be shown ads, and the chances of conversions are higher. Many eCommerce have admitted that their conversion rates are higher with this approach. Thus, this programmatic advertising is one of the trends that has been followed and worked well for digital marketers.
9. AI Integration
Different sectors have very effectively used artificial Intelligence because of its application and use. It is a well-known tech concept that has created disruption in many sectors. Digital marketing is also leveraging AI for various analysis that helps them get the best out of their digital marketing efforts.
AI helps in minimizing the marketing efforts by carrying out different analyses on customer behavior, interests, patterns, etc. In addition, digital marketers have acknowledged using artificial Intelligence in their marketing campaigns because of the verticals it offers. Some of the well-known eCommerce models have taken advantage of it and maximized their profits with the use of AI.
10. Social Proof
Social proofs are the brilliant strategies that most digital marketers either avoid or don't consider much, but it is actually very important. People will attract towards the business that has more social proof, and that is why in recent times, marketers have put more weight on public reviews. Also, Elluminatiinc.com says that approx. 68% of people review matters for customers who are intending to buy things. Digital marketers should use third-party platforms as well as testimonials and public reviews for having more social proof.
Final Words
Digital marketing has become one of the primary elements for businesses' growth in the online world. Business people have their dependencies on digital marketing efforts because, at the end of the day, it is the one that expands your business reach and promotes services in the internet world. The latest digital marketing trends mentioned herewith have positively impacted digital marketing a lot and will continue to their best show in leveraging digital marketing efforts.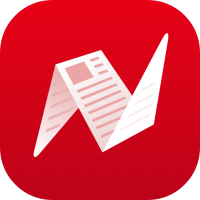 This is original content from NewsBreak's Creator Program. Join today to publish and share your own content.