There are many options that you can consider to use in obtaining finances for your business. Financial institutions such as banks may be in a position to help you get the money you need by offering you a loan.
However, obtaining finances for your business by getting a bank loan may not be so easy especially if you are just starting out.
Most financial institutions are reluctant about lending money to businesses that haven't yet stabilized financially because they are not able to pay back the loan in time.
However, if the business can provide collateral of the same value as the loan, the institution may consider their case and give them a loan.
You can provide your company's assets as collateral for the loan. You can also obtain a limited unsecured loan if you can prove that you have a good credit history.
Financing from the SBA
Apart from the banks, there are also other financial institutions such as Small Business Administration (SBA).
This does not directly offer loans to businesses but they offer a guarantee for a business that needs to get an SBA loan from a bank.
Outside investors
Another method of obtaining finances for your business is by getting investors. This is normally a great way to get money because investors can fund a new business taking risks that banks normally can't.
If an investor likes your business idea, he will provide you with the funds based on how he perceives the business potential.
To get an investor, you need to have a good business idea. Put this idea on paper like a plan or proposal.
Angel investors
Obtaining finances for your business from Angel investors is a good idea. These kinds of investors may be in a position to offer you funds for a long period of time.
Ensure that you have a good business plan in order to get an investor. In your plan, ensure that you show the business potential clearly.
An investor will only invest in a business that seems to have the potential of getting some good returns.
Are VCs an option?
However, there are some investors who are not likely to invest in a new business. For instance, if you are just starting out, obtaining finances for your business from a venture capitalist may be hard.
These investors normally go for short-term investments so they are most likely to invest in an already established business instead of one which is just starting out.
Partner up
Another way of obtaining finances for your business is getting a partner. If you don't have sufficient funds to start out, you can opt to join someone else with the same business idea and then form a partnership instead of being a sole proprietor.
However, getting a business partner is not a simple task; you have to ensure that you get the right partner. You need someone who shares your goals and opinions.
You don't have to have the same skills but you need to have the same visions for your business. Ensure that you know your partner well before engaging in business with them.
There are many ways of obtaining finances for your business; carry out adequate research, compare all your options and then make the right decision.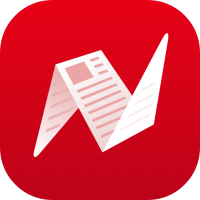 This is original content from NewsBreak's Creator Program. Join today to publish and share your own content.