By Deborah Evans Price
The music industry is a tough business under the best of circumstances and combined with the pandemic, it's been even more difficult for new artists trying to establish their careers. In an effort to lessen the burden and encourage young talents, Cracker Barrel has launched Care It Forward, an initiative that pairs veteran performers with rising young artists in an innovative mentorship program.
CeCe Winans, Jennifer Nettles and Shane McAnally have been sharing their wisdom with Christian hitmaker Tauren Wells and country newcomer Kylie Morgan. "When I heard about Cracker Barrel's Care It Forward program, I thought it was an awesome initiative," Winans tells News Break.  "Whenever you have an opportunity to lift up others and encourage others, it's a great thing to be a part of.  I've always been blessed to be mentored by people throughout my life. Besides my family, there were people in my church who mentored me. Musically, I've always been mentored from afar. Several female artists who I looked up to and admired their craft were: Tramaine Hawkins, Danniebelle Hall and Gladys Knight."
Like Winans, McAnally appreciates the value of mentorship. "I spent 15 years trying to get someone to record or even listen to my songs, and I remember what it was like to feel so far from making a real difference," says the award-winning songwriter/producer/publisher. "After finally having some success, I realize that 'making a real difference' doesn't happen by having hits, it happens by working with young songwriters and giving back to this community that has been so generous to me."
Jennifer Tate, Cracker Barrel Senior VP and Chief Marketing Officer, says the initiative was born out of the difficult times we're in. "As we began planning for the summer, we couldn't ignore the challenging season our guests and America are going through," she says. "At Cracker Barrel, we believe that everyone deserves to be cared for and cared about. And sometimes that can start by simply inviting a diverse range of people who reflect today's America to the table to participate. This philosophy is brought to life through the partners involved in our Care It Forward initiative, which includes artists and songwriters representing various ages, races, genders, sexual orientations and walks of life."
Morgan is being mentored by McAnally and credits him for getting her involved in the program. "I was asked to be involved with Cracker Barrel's Care It Forward program by one of my favorite humans, Shane McAnally," says Morgan, who released her new EP Love, Kylie this summer. "He told me the idea of the campaign and I thought it was the perfect thing for today's world and wanted to be involved in any way I could. I hope this program reminds people of the basic humanity I feel like the world has gotten away from. So many people have been so busy trying to classify themselves as something or drawing lines in the sand, separating themselves from people who have different beliefs or opinions. I pray this reminds us all we are just humans and to start acting like good humans toward one another again."
Wells is being mentored by Winans, who invited him to be part of the initiative. "Cece has inspired me for many years, so the answer when CeCe asks is always, 'Yes,'" Wells says of accepting her invitation. "I also am a big fan of Cracker Barrel and I'm always on the lookout when I'm on the road. It just feels like home."
In mentoring the young artists, both Winans and McAnally stress the importance of maintaining their identity. "I always encourage songwriters and artists to be themselves," McAnally says. "It's actually the hardest thing to be.  We have all spent so many years chasing our heroes that sometimes we lose sight of our natural born talents. I want to be moved, and I'm always moved when someone is willing to put their heart on the line."
Winans has also urged Wells to lead a balanced life. "One of the points I focused on with him is the importance of finding a healthy balance between a successful career and spending precious time with family, which he really seemed to take to heart," she says.
In addition to Wells, Winans also mentors several young women on an ongoing basis. "As a pastor, I mentor women on how to live their best life and remain true to who they are. I see progression and confidence growing in them daily," the Grammy winner says. "When mentoring, I love to impart basic wisdom and encourage young people to be themselves. You have to embrace who you are and become the best that you can be. I encourage them not to fall into the trap of comparison. I love to encourage people to dream big. Anything is possible when you believe. Take the limits off and dream!"
McAnally says he may the one in the mentor's role, but he's learning as well. "It's hard to call myself a mentor, as my work with young songwriters benefits me more than them," he notes.  "I learn from Kylie every time we sit down together, and I'm so honored to get to be a part of her journey."
He also appreciates the legends who have helped him over the years and still have an impact. "I feel like I'm still being mentored," he says. "I've been so fortunate to work with legendary producers like Dann Huff, or songwriters like Lori McKenna, or music business icons like Luke Lewis.  They all make me feel like my ideas matter and have nurtured and encouraged me and I can't imagine my career without them and so many others."
The artists involved in the initiative as well as Tate and her team at Cracker Barrel are hoping Care It Forward has an impact in the community at large. "We hope the Care It Forward program encourages Americans to join our movement, share their own acts of care with us on social media using #CareItForward, and keep the positive momentum going," Tate says.
McAnally echoes that sentiment. "I just hope that anyone, not just musicians, who has gained some experience and success in any field, would recognize the gift it is to be able to share with someone who is next, to extend a hand and hopefully make their journey a little easier," he says.
Winans agrees. "I hope this initiative will reach many people and bring hope and healing to many hearts," she says.  
Wells plans to remain involved. "I'm going to continue to Care It Forward because this experience has been very inspiring for me," he says. "I think it's important that we all figure out how to answer questions like, 'How do we get into other people's lives? How do we look beyond ourselves? How do we meet the needs of others and step into each other's stories?'" 
Morgan has learned a lot from her mentor, and there's one lesson in particular she wants to share with others. "I've learned that caring can look like a million different things," she says. "Shane said it best and I'll never forget this quote, 'Just because you give it away, doesn't make it go away, it just multiplies.'"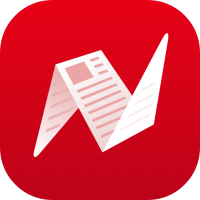 This is original content from NewsBreak's Creator Program. Join today to publish and share your own content.