By Deborah Evans Price
Dylan Scott is having a great summer. He scored a No. 1 hit with the sultry love song "Nobody," and won his first ever award when the accompanying clip won Breakthrough Video of the Year at the 2021 CMT Awards in June. Scott is currently out on the road opening for Luke Bryan on his Proud to be Right Here Tour and his latest single, "New Truck," is climbing the charts.
Scott's career has now returned to a comfortable groove, but like most of America, he endured his share of anxiety during the past year. When the pandemic caused touring to come to a halt and suddenly the music business faltered, Scott didn't sit around moping, the Louisiana native started a new business with an old friend and also indulged his passion for racing by buying into a Monroe, LA track.
"My pandemic life was pretty nuts because I'm not good at sitting still," he tells News Break. "I have to go, go, go and so when we couldn't go, go, go anymore I had to find something to do. I did write songs. I recorded a whole new album, which is done and ready to go, and I went back home to Louisiana and started a residential trash company with a buddy of mine called The Trash Guys. We went from zero houses and now we've got 1500 houses that we're picking up in a garbage truck every day."
Scott has also found a business opportunity that involves his passion for auto racing. "I'm big into racing. There's this racetrack Monroe, LA called The Rev. I took over that track with a buddy of mine," he says. "We leased it out last year and we've had some big series come in, so it's now racing every weekend doing this thing, so we stayed pretty busy doing some pretty odds and ends jobs besides music. I didn't even know I could do these other things. It just happened."
Scott admits he didn't set out to get into the trash or racing businesses, but with the uncertainty in the music industry last year, he welcomed the opportunity to diversity. "It's not something where I was like, 'Oh let's go do something different than music,'" the 30-year-old Curb Records artist says. "Once the music stopped and we couldn't do anything, I still have to provide for my family. I've got a wife and two kids and have got to provide for them. It's scary one day you are working and the next day you're not. So it was just opportunity for me."
The Trash Guys is a business that sprang from a need in the community. "We were talking about how where he lived the trash service was awful, so let's do something about it," he says of the conversation with a friend that led to the new business. "We started really small with just a truck and a trailer and it grew so quick, now we've got two actual real garbage trucks. . . We started in West Monroe, LA. That's where we are. We're staying in that little general location until we expand. Who knows what it's going to turn into?"
Scott is really excited about being involved the racetrack. "I'm just a fan of racing," he smiles. "I grew up going to dirt track races as a kid and it's a big passion of mine, so when the world shut down and there was nothing else to do, this track was sitting in Monroe, LA doing nothing. It was a concrete track. I called a buddy of mine. We covered the concrete with dirt, so I'm talking a foot to two foot of dirt is covering this concrete now and it's a dirt track. It's been really cool to watch it grow. The city of Monroe and the surrounding areas love it, which is really cool to me to see everybody come out there and have a good time. It's a great thing to be a part of. I never thought that I would actually be in the racing world, as far as the business side of it, but I've met a lot of really great people along the way."
Of course, even though his side hustles are paying off, music is Scott's priority. "Music is my passion and will always be No. 1, but it's really cool to have a couple of side things going on that you are also passionate about that's rewarding," he says.
Scott has been getting great reaction from fans on the Luke Bryan tour and his single "New Truck" is currently climbing the charts. "Somebody sent me about 10 songs and when I got to 'New Truck,' there was something different about it from the second it started," Scott says. "We got to the chorus and the tempo kicked in and it was like, 'Man, this is a really cool story!' It's a story that I haven't heard put that way before. I need a new truck. There's nothing wrong with mine, but I need a new truck and come to find out it's about a breakup. We've all been there at some point in our life."
Scott and his wife Blair started dating as teenagers and are now happily married with two children, but he says the song takes him back to a tumultuous time in their relationship. "It's not a happy love song at all, but it's still real life," Scott says. "When we were dating, we broke up one time for a couple of months and it was tough. Breakups are never easy. I was still driving the same truck as I was when I was dating her and it's hard. It's like, 'That's where she used to sit. I miss seeing her right there,' and that's what the song is about. It's like, 'I've got this truck and I need a new truck, so I don't have to relive those memories every time I get near her seat over there. I just got to get away from it.' Luckily, I got her back, so it was all good."
He admits that life is pretty good these days and he's grateful. "It's just a cool time right now coming off another No. 1 and winning an award and going out with Luke Bryan on tour this summer," he smiles. "I don't know what else I could really ask for to be honest with you. I've got a couple healthy kids, a beautiful wife. How's it get any better? It's good. Life is good."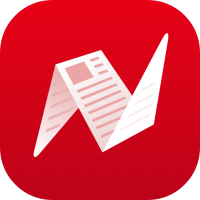 This is original content from NewsBreak's Creator Program. Join today to publish and share your own content.