By Deborah Evans Price
Live music is back! Lecrae, Ledger, Newsboys, Joe Nichols, Skillet, Michael W. Smith and Matthew West are among the artists who will be performing at the Lifest Music City festival July 29-31 at Hideaway Farm in Bon Aqua, TN.
"It's amazing to be back doing concerts, and seeing how excited the crowds are," John Cooper, lead vocalist for multi-platinum rock band Skillet, tells News Break. "You can see the joy on people's faces when they're singing the songs. People feel like they're coming back to life and it's been a real thrill being back on stage. I almost feel like there's even more excitement than maybe there was pre-pandemic. People are realizing how much they really love music and how much music helps them get through their daily lives. Maybe a sort of 'you don't know what you have until it's gone' effect. I'm noticing that from the crowds and there's a renewed excitement in the band. It's very electric going on stage when people are that happy and excited. We are really set for a great year for festivals, and I think it's only going to get bigger."
Lifest originated in Oshkosh, WI in 1999 and Cooper is happy to see the festival expand to Tennessee. "I'm excited to play because I love Lifest in Oshkosh," Cooper shares. "We've been playing it for about 20 years and it's just absolutely awesome. I love the people who put it on, they have a real heart for ministry through music, a real heart for evangelism, and I just love the festival. The new one is going to be cool also because there are hardly any Christian musical festivals in that area in Tennessee which is where I'm from. There's a real void for it so I'm excited to be down there."
The festival was founded by Life Promotions Chief Visionary Officer Bob Lentz. The event brings together top music artists as well as speakers, authors, seminars, camping and lots of activities to provide a total entertainment experience for families. "I want the folks here in Middle Tennessee to experience what has been going on in Oshkosh, Wisconsin now for 22 years," Lenz tells News Break. "Lifest is like a family reunion; a church without walls; a party with a purpose. This is an event where people come together to worship, and it is so needed in our divisive country right now."
At press time, Lenz says they had people coming from three countries and 34 states to Hideaway Farms. When asked why he chose that location, Lenz responded, "We got to know the owners of the property which is Johnny Cash's old farm. We learned that Johnny sought refuge in this place and found a lot of inspiration for his life and career taking walks on this property. It seemed like the perfect venue to bring families, listen to great music, and there's plenty of room for camping which a lot of people will be doing. Bon Aqua means 'good water' and I really believe Jesus, the Living Water, is going to quench people's thirst throughout these three days."
The event boasts a diverse lineup that covers a variety of styles and genres ranging from country music hitmaker Joe Nichols to hard rock legends Skillet and from the pioneering rap/hip hop of Lecrae to acclaimed singer/songwriter Matthew West. Lenz says it is all by design. "We wanted something for everybody," he says of the festival, which will also include performances from Mandisa, Sidewalk Prophets and Danny Gokey. "Some people think that if it is Christian music, it is just one style or genre of music. But this message of hope comes out in so many ways; from the kids' stage to the main stage; from rock to country; from worship, pop, rap, and everything in between. We really need to see that we can unite around Jesus and celebrate Him in different ways."
That diversity appeals to the artists involved. "I love the Christian and country music atmosphere together," Quartz Hill Records artist Nichols says. "It just seems like such a natural fit. The wonderful people involved with Lifest asked if I'd be interested in playing the event, and I jumped at the opportunity."
"Trust me, after Covid and 15 months of not touring, ANY festival sounds appealing," Newsboys keyboardist Jeff Frankenstein says with a laugh. "But seriously, there's always something special about a hometown show, let alone a festival, and Tennessee has never really had a Christian Music festival like this to call its own in all the years we've lived here even though it's the perfect place to host a festival just like this. Like so many things in our career, we're more than happy to jump right in and be the guinea pigs."
Trying to launch a new festival can be a risky adventure, but those involved are optimistic. "Festivals—with the exception of maybe the very first Woodstock—don't become huge successes overnight," Frankenstein says. "It takes years of building and word of mouth to make them profitable. We played the very first Lifefest in Wisconsin some 20 years ago. At the time it was just the vision of founder Bob Lenz. It was lightly attended, but he built it the right way, through the community and through relationships, and now, it is by far the biggest and best Christian music festival in the United States. I would not be surprised if the same thing happens in this case."
Cooper agrees. "I do think it will be successful. I think for a long time people down in that area have been driving really far to see Christian festivals, all the way up to Pennsylvania or Ohio or places like that. There's lots and lots of rock music fans in the Carolinas and of course Tennessee. It's funny, Nashville is the hub of Christian music but there isn't a Christian music festival there, so I think that it's going to be very successful."
Skillet's drummer Jen Ledger, who also performs solo as Ledger, thinks the festival has all the ingredients to be successful in Tennessee. "I feel certain that it's gonna be a great success," she says. "We're combining all the elements of a great live, outdoor music experience into one—great bands, great festival organizers, a unique location with its own musical history, and of course, all in Tennessee, a state that loves live music!"
The fact that Lenz has built the Wisconsin Lifest into a successful event is another plus. "There are always some unknowns for a first-time festival, but I am confident that the LifePromotions Team is doing everything in their power to make this a great event," West says. "I have played LifeFest in Oshkosh many times and Bob Lenz and his team always put on a first-class event. We usually play everywhere but Nashville throughout the year. So it's going to be fun to have an event where friends and family can come and see us play. Plus, it's a bonus to be able to play a big event and drive 30 minutes down the road and be home with my family."
Most Christian and country artists are based near Nashville, TN so the festival's location is an advantage many appreciate. "I have a long history with Lifefest. So when I received the invitation to play, and heard that they were going to have this festival in my own backyard, it was a no-brainer," Smith says. "And we honestly have not had a festival here like this. My faith is high that it will do well. . . I've had the privilege of doing a handful of performances with audiences over the last three to four months. Everybody is ready, me included."
Hideaway Farm was previously owned by the late Johnny Cash as a rural escape from public life. "I'm absolutely a Cash fan," Nichols says. "I've heard about the farm, but I've never been. So, I'm excited to see the property and share some good times and hear some great music."
"I'd say we are all Cash fans," Frankenstein adds of himself and his fellow Newsboys. "Being from Detroit, he wasn't an artist I learned a ton about till after I moved to Tennessee in '94. But yeah, what an incredible, symbolic location for a festival like this."
A native of Coventry, England, Ledger says she's a Cash fan. "Since moving to America, I have an even bigger appreciation for the talent and impact that Johnny Cash has had on the music industry," she says. "His lyrics and voice were unique and powerful."
Cooper admits it took him a while to develop an appreciation for the country music legend. "I am a Johnny Cash fan. You know, I wasn't when I was younger, and I used to think it was kind of something that all musicians had to say they liked Cash, and I really didn't get what it was about," he shares. "It wasn't until later in life to where I became a really big fan. The sadness of his voice, and maybe the sadness of the lyrics, really captivated me. I listen to Johnny Cash quite a lot especially now that I understand the history."
Cash's eldest grandson, Thomas Gabriel, is among the artists slated to perform at the event. "Celebrating God with voice, music, and fellowship, surrounded by His spirit through fellow Christians and artists is in itself exciting," says Gabriel. "But having all of these elements specifically on a farm I grew up on, a place that for me has always been a peaceful sanctuary, is very significant."
Cash took ownership of the 107-acre farm in the 1970s and enjoyed the property for three decades. It underwent a restoration in 2015 and is now home to the Storytellers Museum and Hideaway Farm as a tourist destination.
In addition to providing fans with great entertainment, Lifest will live up to its motto of being a "party with a purpose." "Lifest Music City will benefit Dignity Revolution which is a movement that Life Promotions has been presenting in public schools for several years," Lenz says. "The program supports mental health and wellness and educates youth to overcome bullying and stand up for the value of every person."
"We're very familiar with Dignity Revolution," Frankenstein says. "In fact, we were just speaking about it with Bob (founder) when we were up in Wisconsin a few weeks ago. It is an amazing outreach. So many people feel so worthless and horrible about themselves. We've seen the mental health challenges, the self-harm, the feeling that life is not worth living, and the emptiness that so many people deal with—even more so after all the isolation that the pandemic has brought. So many of us in this culture live in a constant state of comparison. To show a person why their life has meaning and that they are wanted and to see it 'click' is a powerful thing."
Nichols agrees. "It feels great to have a chance to support such a wonderful cause," he says. "It makes the show/event that much more meaningful as an artist."
Philanthropy can start early as evidenced by Emerson Hood, who will celebrate her 10t birthday during Lifest. She will be selling her homemade earrings at a booth during the event and is donating the money to the Nashville Rescue Mission. "Every time I see a homeless person on the side of the road, I feel bad and may even start crying," little Emerson said in a statement. "I give the Nashville Rescue Mission money because they provide things like a safe and warm place to sleep, good meals and a place to pray. They also make sure that no one is lonely on the holidays."
Lenz is hoping this year's inaugural Lifest in Tennessee will be the first of many. "My hope is that we can do 22 of them like we have done in Wisconsin," he says. "We would love for this to become an annual event that brings people from all over the world to Middle Tennessee."
Like all musicians who were sidelined by the pandemic, Ledger is excited about performing for live audiences again. "To be honest, I've felt quite emotional and sentimental about it," the young rocker says. "It's not until you're unable to have something you realize how much you need it. To see the smiling faces of people standing shoulder to shoulder, singing every word with all their hearts after the year we've been through? There's nothing like it. It feels like victory. It feels like we've made it through something big together. I know with more certainty now that music is a powerful thing. It's medicine to the weary soul and gives people strength and courage to keep going reminding every listener they're not alone."
Her sentiments are understood and appreciated by her peers. "We played Lifefest in Wisconsin a couple weeks ago to a record crowd of almost 30k, and the response and appreciation from the fans was incredible," Frankenstein says. "I think all of us have wondered for so long if we would ever play a show again, or see a crowd again, and then to see it happening in front of your eyes is emotional, for fans it is too. I've been going out and just listening to other bands—something I don't usually do and have just enjoyed watching other musicians play more than ever before. Everything feels fresh and new. I think all of our ears feel refreshed after the time off the road. There are things about touring that were mundane before, but I don't think any of us will take any of it for granted ever again."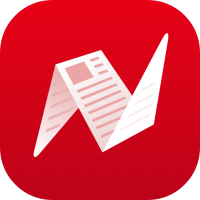 This is original content from NewsBreak's Creator Program. Join today to publish and share your own content.