By Deborah Evans Price
In this day of instant gratification, music fans can't wait to get new songs from their favorite artists and Grammy winner Jason Crabb is ready and willing to accommodate. Crabb has delivered Just as I Am, a five-song EP that gives fans a taste of the new music he's been working on with Jay DeMarcus for Red Street Records.
"This is a new deal for me. I've never put out an EP. I've always put out a record," Crabb tells New Break. "The single, 'Just As I Am,' has been really connecting with people so they wanted to get more music out there to let them hear what we've been doing."
DeMarcus, a founding member of award-winning country trio Rascal Flatts, began his career in a Christian duo called East to West, and over the years has kept his hand in Christian music by producing artists. In the fall of 2018, DeMarcus announced he was launching his own Christian record company Red Street Records.
Early last year, Crabb signed with Red Street. "I absolutely love Jay," Crabb smiles. "I always test everything with my family to see how they feel about things and every time I've ever recorded with Jay, they are like, 'I'm so glad you did that with him because he gets the real vocal out of you.' Jay knows exactly what can give you a little bit of edge, but also stay in the vein that you need to be. He'll tell you the truth and I love that. He doesn't sugar coat anything or let anything slide by. He pushes me and I need that."
DeMarcus produced six of the songs on Crabb's 2013 album Love is Stronger and 2018's Unexpected, which won a Grammy Award for Best Roots Gospel Album. When DeMarcus first started Red Street, Crabb was signed to another label, but when that contract was up, he gave DeMarcus a call. "I was thrilled to get that phone call and immediately started talking to my staff making sure that we were able to give him the kind of deal that he would want to come and be a part of our family," DeMarcus says. "I'm so glad he's here."
Crabb is one of faith-based music's most versatile artists with a rich, powerful voice that has earned him respect in contemporary Christian music, gospel and country circles. The Beaver Dam, KY native first rose to prominence performing Southern Gospel music with his siblings as The Crabb Family. When they parted ways to pursue separate ministries in 2007, Jason embarked on a successful solo career. His self-titled debut album was an immediate success, climbing to No. 2 on Billboard's Top Christian Albums chart, No. 1 on the Southern Gospel albums chart and winning the 2010 Grammy Award for Best Southern/Country/Bluegrass Gospel Album.
Over the course of his career, Crabb has won 22 Gospel Music Association Dove Awards, including Artist, Male Vocalist and Song of the Year. He is the youngest member inducted into the Kentucky Music Hall of Fame and has performed on some of the world's most prestigious stages, including Carnegie Hall, the Brooklyn Tabernacle and the Grand Ole Opry.
Like all creative souls, the pandemic deeply affected Crabb and the music he was making. "Just about the time we went into the studio, the pandemic hit," he says. "This was a very emotional record for me because when every [concert] date that you had on your books is gone, your bus that you bought in 2018 is now parked and your band is sitting at home, everybody is in a holding pattern and people are nervous. People are concerned about life, about their jobs. Churches are concerned about the right time to reopen. What do we do? And right in the middle of that, I got COVID. I went through it early and a lot of the label folks had gotten it too. So after a few months with everybody regrouping and getting over it, it was clear that it was okay for everybody to get together. This is when we were like, 'Okay, let's do this!'"
Crabb admits he was concerned about going in the studio to record after having COVID. "One of the things that COVID does is hinder your vocals, so I was nervous a little about that," he says. "It took me a while to get my voice to 100% again. When we were recording this, we were getting there, but I was nervous about it and it's funny what your emotions do to your body, your gifts and your mind. So here we are trying to carve out a record of songs that would uplift, songs that would encourage people and put a smile on their faces. It really was a moment that I had never experienced before. This will be a record that I will tell my grandkids about. . . The process of this record was nothing like anything that I've ever done before, new territory, new songs, new styles, new situations. There was a lot of thought and a lot of prayers."
The anthemic title track is currently climbing the chart. "We just knew it was the right song for what we were doing and the ground we were breaking," Crabb says. "As soon as I heard it, I was like, 'Oh my goodness! That is me! That is my story. That's what I want people to know.'"
The "Just As I Am" video is getting lots of attention. "I'm really, really pleased with the video. This video was a lot of fun to create," Crabb says. "One of the things that I have trouble with sometimes is filming videos. If I'm supposed to kind of dance or move around or something, I'm so bashful when it comes to that, but it was a lot of fun."
One of the highlights of the EP is "Before," a poignant ballad that encourages believers to praise God in tough times. Crabb wrote the song with DeMarcus and veteran songwriter Tony Wood. "The craziest thing was we wrote this song before everything stopped, before COVID," Crabbs shares. "This song really has a special meaning to me. I feel like God gave us this song, for Jay, myself, for Tony. We were in the process of writing this record and we were talking about different trials and different things and talking about how it's easy to praise God on the other side for the victory, but can you lift your hands in the middle of the battle or even before it's over?
"You know that there is going to be a brighter day, but sometimes it's hard to lift your hands in the middle of that. We wanted to write something that helped people that were struggling, that were going through heartache, that were going through difficult situations. Little did we know that we were going to be going through one of the major crises in our lifetime, not just for Nashville, not just for the people who would hear this song, but for the world. This song really means something to me. I feel like God gave it to us and I hope and pray that it will be a huge blessing for others that will give them strength to lift their hands to the Lord and say, 'I give this to you. You've got this. This is your battle. I'm going to praise you because I know you are here fighting for me.'"
Crabb has enjoyed working with DeMarcus as a producer and feels he's helped him get the most from the songs they've recorded. "He looks at every song like a movie and asks, 'How do we get the story across? How are we going to get these words to transcend to the audience? How are we going to get this message to fully impact those who hear it?'" Crabb explains. "He is really good at that. God has given him a great gift, and I just love working with him."
He also says DeMarcus can be a lot of fun. "The first time I ever worked with Jay was really funny because I was in the studio and was nervous," Crabb recalls. "Here I am working with a multi, multi-million album seller. I'm in the vocal booth and when you close the door to the vocal booth, it's really humbling because all your imperfections show up behind that door. I was singing and he goes, 'Hey, didn't you win an award like male vocalist or something?' And I said, 'I won male vocalist of the year for the Dove awards,' and he goes, 'How about trying to sound like it in there?' He broke the ice saying that. He just started laughing and I started laughing and that's exactly what I needed."
Crabb is hoping listeners will be uplifted and encouraged by the songs on the new EP, and he feels "Heart Wide Open" carries a particularly important message. "I really hope that we have songs that reveal the nature of God, who He really is, what being a Christian is all about and the love that He has and how much peace and grace and mercy," Crabb relates. "A relationship with Jesus is not for the goody two shoes, for lack of better words, but it's for us, humans that are hurting and that need help, that need hope, that need grace, that need mercy, that need love. And that's what that songs says."
Like all the other touring artists who were sidelined during the pandemic, Crabb is happy to be back out on the road this summer. "Venues are opening up and when we step out on the stage, people are singing along and raising their hands and rejoicing that we all can come together again," he says. "The music industry took an incredible hit because—from drivers to musicians to road crew to lighting companies to sound companies—all of it shut down. To know that you're stepping out on the stage, bringing a good message and people are enjoying themselves, there is nothing in the world that feels like that. I hit the stage a little harder now. I leave it all out there when I do a concert now."
As the interview comes to a close, Crabb talks about how thankful he is to the fans and urges other artists to use their creative gifts to help the world heal. "There's a lot of things going on in the world, but there needs to be some positive stuff out there and positive music, so I would challenge musicians, artists, songwriters to shed light on the good things," he says. "People have gone through some crazy moments and uncertain times and [we need] messages that uplift people, help people and unite people. I want to do that more than ever before. This world needs healing. I feel like we're called to help people and that's what I hope this record does. I hope it helps heal and strengthen and pull us together. That's the whole message behind where I am now and what Red Street is all about. Jesus brings hope to this world and that's my message."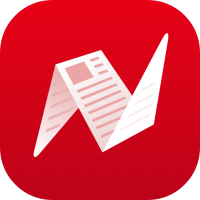 This is original content from NewsBreak's Creator Program. Join today to publish and share your own content.