By Deborah Evans Price
In less than a decade Elle King has emerged as one of contemporary music's most creative chameleons, an impressive talent who has topped the rock, alternative, adult pop and country charts with a distinctive sound that has earned her a legion of devoted fans. This summer she's moving further into country territory by touring with Chris Stapleton and releasing a rousing duet with pal Miranda Lambert, "Drunk (And I Don't Wanna Go Home)," via a new partnership with RCA Records and Sony Music Nashville.
"Drunk" is not her first foray into the country community or her first time partnering with Lambert. Their first collaboration, "Fooled Around and Fell in Love," also featured Maren Morris, Ashley McBryde, Tenille Townes and Caylee Hammack, and was named Music Event of The Year at the 2020 ACM Awards. King also was a special guest on Miranda's 2019 Roadside Bars & Pink Guitars tour.
King scored a No. 1 country hit in 2016 teaming with Dierks Bentley on "Different for Girls," which won a CMA Award for Musical Event of the Year. "Dierks is a badass. He heard my song 'Ex's & Oh's' and it was his idea to call me and ask me if I wanted to sing on 'Different For Girls,'" King tells News Break.
The song that got Bentley's attention was King's breakthrough hit "Ex's & Oh's," from her 2015 debut album Love Stuff. The song was No. 1 on Billboard's Rock Songs chart and also hit the summit of the Alternative Songs chart. It earned King two nominations at the 58th Grammy Awards—Best Rock Performance and Best Rock Song. King is the first female artist in history to have scored four No. 1 radio singles on different formats including Adult Pop Songs, Adult Alternative Songs, Alternative Songs and Country Airplay charts.
The feisty singer/songwriter/actress has always loved traditional country music and is a fan of Loretta Lynn, Charlie Daniels and Johnny Cash, but confesses she didn't know much about Bentley or modern country music. "When I met Dierks, I didn't know who Dierks Bentley was. I felt like I was like an ostrich and I had my head in the sand. I had no idea about modern country music," she admits. "I felt like I was fighting tooth and nail just to be relevant or keep making music in the rock and the pop scene. It's so cutthroat and then I meet Dierks and Dierks shows me this wild world of modern country, which is super rock and roll.
"Everyone is really badass. They are all being themselves and living their lives. They all are really, really happy and they are all kind to each other, and they can be because people can be happy for each other's success in country because they are happy people in their own life. It's just a weird thing and it's very addictive."
The more King learned about country music, the more appealing it became and the more she wanted to be part of the community. "I saw behind the scenes of country music and I was like, 'This is amazing!' Then I started playing shows with Dierks and I started playing country shows and doing country festivals. It was nothing that was super lined up like our end goal is to get me in country. I moved my management to Red Light, which in Nashville is predominantly country. I work with Mary Hilliard Harrington and she's Dierks manager so all these country opportunities just started happening and it just felt right. I felt very, very welcomed. I felt like I could be myself and I felt very accepted for being me even being from an outside genre. It's just been an overwhelming wonderful experience."
King, who is expecting her first child, co-wrote "Drunk (And I Don't Wanna Go Home)" with Martin Johnson, who also produced the track. When asked what inspired the song, King smiles and replies, "Definitely beer. I started writing it when I was much younger, much more rowdy and wild. I'm pregnant now, so it's funny to think about the contrast of when I started writing this song. . . It's crazy to think about the life of a song or a piece of art because it didn't make my first record, but it wasn't supposed to. It was supposed to go through its own life and go through its changes. I wanted to rewrite the verses a couple of years ago, so I rewrote the verses while I was on tour with Miranda on the Roadside Bars and Pink Guitars Tour and then it was this crazy idea of, 'What if we asked Miranda to do it?' It's interesting to think six years can go by and something isn't ready until it's time for its life."
King feels like this is the right time for this tune. "We waited an extra year because we felt like it wasn't the right time," she says. "This song is about being out and celebrating, [saying] 'I'm drunk, and I don't want to go home,' so we couldn't put it out during the pandemic because it just wasn't right. It felt more right now that the world is opening up again, as bars were opening, as concerts are happening again, so it just felt super right and Miranda still liked it, so it just felt good. I try to operate on how things feel, and everything felt right and good about it."
There's nothing like great chemistry between to artists to elevate a song and turn it into a special event. With one listen to King and Lambert on "Drunk" and you can tell they are kindred spirits. She credits Bentley with introducing them. "Dierks brought Miranda to one of my shows and brought her backstage to meet me," King says. "I was very intimidated by her because I knew who Miranda was and she's a huge, huge star. She also has this big bright light about her even though she's cool and warm and welcoming and inviting and genuine, she's also very intimidating. But she was super sweet to me and then I would see her at award shows and she'd wink at me or wave or something. Then once I'd been with Red Light for a while and I'd been doing some other country stuff, she asked me to join her tour and I was like, 'Hell yes! Sign me up!' I was just blown away by how she treated everyone. You can tell about the environment by how happy everyone is and if there's like a grumpy apple. There's no grumpy bad apples in her bunch. Everybody is happy. She takes really good care of everyone and she's a friend to everybody."
King will join Chris Stapleton on his All-American Road Show Tour this summer. "I have not spent any time with Chris, but I have spoken with his wife because I'm obsessed with turquois and silver jewelry so we've talked a little about her small shop she opened," King says. "She has reached out to me and has been very, very lovely and very kind to me, but I don't do a lot of the reaching out to people so I'm just going to wait until the tour and then maybe when he walks by I'll say, 'Thanks for having me.'"
The tour kicks of July 28 in Gilford New Hampshire at the Bank of New Hampshire Pavilion. "I'm due August 29th," King says of her baby's expected arrival. "I'm looking forward to the Chris Stapleton dates end of July through August because I'm a crazy person so I'm going to tour right up until I have this baby."
Unlike most expectant parents, King and her fiancé, Dan Tooker, have opted not to find out the sex of the baby. "We're going to wait until the birth. You get so few surprises in life, so we wanted this one. Next time we're not waiting because it's driving me nuts," she says with a laugh.
King says pregnancy has heightened her creativity. "I felt some of the coolest creativity with the people I was working with, so it's been a really interesting time, and I feel like it's been a very lucky time. I feel like this baby has been really lucky for me. Good things are coming."
When she's not on the road, King makes her home in Rhode Island. "We're building a small farm. We've got chickens and goats and I'm here for a good time," she smiles.
As for her musical future, King says a full country album is possible, although there are no set plans. "I don't know what the future holds. I would love to put out a country album," she smiles. "No one has ever tried to make me fit into a box. I think that's a beautiful blessing that God has given me that I can be a part of multiple genres. Making music is all I want to do so now I feel like I have this opportunity to branch out and make more country music. My No. 1 instrument is a banjo, so I haven't been far off from country music for a long time. I'd love to make a country record. I would just hope that people would play it if I made it."
With influences that range from Loretta Lynn to Otis Redding to the Runaways, King has always embraced a variety of musical styles. "At the end of the day, a good song is a good song whether it's country, pop or rock or anything. I just follow good music and I've been having the most fun the last couple of years doing country, so it just felt like the next thing to do and everyone has been really welcoming to me," she says. "I'm excited to see what happens in country. I'm excited to bring my banjo to more parties and more stages. And after I have my baby, I'll have a baby on a hip, banjo on the other one and I couldn't dream of a better place to be starting this new chapter of my career while having a new baby because one of the biggest things that I love about country music is that you can have that balance in country of family and touring and music and loving life. It's a really beautiful thing."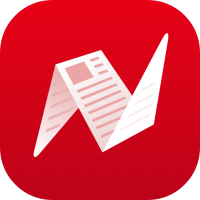 This is original content from NewsBreak's Creator Program. Join today to publish and share your own content.