By Deborah Evans Price
After a two-year delay Alabama finally took the stage for their highly anticipated 50th Anniversary Tour Friday night (July 2) at Nashville's Bridgestone arena, and it was well worth the wait. The capacity crowd was on its feet for most of the show loudly singing along to such beloved hits as "Mountain Music," "Feels So Right," "Love in the First Degree," "Tennessee River" and "Born Country."
Alabama returned to Bridgestone the following night for the second show in the 25-city trek that continues through February 2022. Initially slated for 2019, the tour was first postponed due to band members health issues and then it was sidelined last year due to the pandemic. Martina McBride opened the Nashville shows and future dates feature an impressive slate of opening acts, including Sara Evans, Travis Tritt, The Beach Boys and Tracy Lawrence.
Organizers say additional dates for the 50th Anniversary Tour are still to be announced so it's very likely the iconic band will be in a city near you, and this is definitely a show worth seeing. Lead vocalist Randy Owen has lost none of his charm as a frontman with his warm, evocative voice mesmerizing the crowd as he invited fans to sing along and graciously took requests and smiled for photos. Bassist Teddy Gentry, Owen's cousin and co-founder of the award-winning band, was also in fine form. Both seemed to relish being back before an audience and the crowd reciprocated that positive energy. This was the first full capacity show at Bridgestone since the pandemic and it was easy to see both audience and artists were ready for a party.
And Alabama brought it. They kicked off with "Pass It On Down" as the original video for the hit song played on the jumbo screen behind them taking the crowd on a welcome jaunt down memory lane. The high energy two-hour concert continued as they launched into their 1985 hit "Can't Keep a Good Man Down" and followed it up with the rousing "If You're Gonna Play in Texas (You Gotta Have a Fiddle in the Band)." This provided an opportunity for talented multi-instrumentalist Megan Mullins Owen to step forward and thrill the crowd with her amazing expertise on the fiddle. It was a great moment, and the lovely musician proved to be a crowd favorite throughout the show, moving to the edge of the stage to saw on her fiddle and adding considerably to several key numbers.
Randy Owen paused to let the crowd know just how happy they were to see them before the band launched into their 1983 hit "The Closer You Get," which became the Alabama's 10th No. 1 single. Prefacing the next song, Owen said, "On this tour we're going to do some songs we haven't done in years." Then he launched into an anecdote about the time their bus blew up in Salt Lake City and he recalls Gentry looking skyward and remarking "That's a sad looking moon." Owen, Gentry and Greg Fowler turned the phrase into the hit song "Sad Lookin' Moon" in 1997. During Friday night's performance of the tune, a fan handed Owen a cowboy hat, which he quickly donned and mugged for photos.
Next Owen introduced keyboard player Gordon Mote, one of Nashville's most in demand session musicians as well as an artist in his own right. Alabama recruited him for the anniversary tour. "I haven't been a sideman on the road for 22 years," Mote told the crowd. "I'm having the time of my life with these guys. Talk about legends!"
Owen then had Mote take lead on the "How Do You Fall in Love," a hit for the band in 1998, and the award-winning keyboardist did a wonderful job on the beautiful ballad. Throughout the evening, the Country Music Hall of Famers were backed by a stellar band—Jason Roller, Kimo Forrest and Charles English on guitars, Mote and Steve Peffer on keyboards, Tommy Harden on drums and Mullins Owens on fiddle and mandolin.
Owen returned to the spotlight to deliver a rousing rendition of "High Cotton" followed by "Give Me One More Shot," which he prefaced by saying the song seemed more relevant now than ever. Owen then talked about one of their favorite songwriters, Ronnie Rogers, who he had recently visited. Owen said Rogers was recovering from heart surgery and doing well. The band then launched into an extended version of their 1983 hit "Dixieland Delight," penned by Rogers. During the tune, they segued into a lively rendition of the classic "Will the Circle Be Unbroken" and brought it home with the conclusion of "Dixieland Delight" during which the crowd was going wild.
The audience included Owen and Gentry's cousin Jackie, who had originally performed with the band during their very early days. Songwriter Becky Hobbs was also among those in the crowd and Owen acknowledged her before the band sang "Angels Among Us," a song Hobbs wrote with Don Goodman. Owen told the crowd that RCA Records didn't want them to record the song, but it has gone on to become one of their most requested hits. Owen also shared how decades ago actor Danny Thomas had asked for their help in raising money for St. Jude Children's Research Hospital. Owen rallied country radio stations and other country artists and he proudly told the crowd that the country community was responsible for raising 850 million dollars for St. Jude. A choir and string section joined Alabama to perform the poignant ballad for what became one of the highlights of the evening as the audience lit the area with cell phones and sang along.
The show continued with hit after hit, including "You've Got the Touch," "Born Country," "Tennessee River," "Love in the First Degree" and "Feels So Right." One person noticeably absent during the show was Alabama's longtime fiddler/guitarist Jeff Cook, who is no longer able to tour due to his battle with Parkinson's Disease. One of the most moving moments during the show was when Gentry talked about writing a special song for Cook. He welcomed his co-writer Chip Davis to the stage to perform it as the video screens filled with images of Cook and his lengthy tenure with the band.
As the concert entered the home stretch, Owen welcomed to the stage current hitmaker Jake Owen (no relation). Randy shared the story behind the chart-topping ballad "Lady Down on Love," which he wrote after talking to fans at a show in a Bowling Green, KY nightclub. The women were celebrating a friend's divorce and the new divorcee admitted she would rather be home with her husband. After sharing the story behind the song, Owen and Owen sang "Lady Down on Love," trading verses on the beloved hit.
Owen got the crowd dancing again when he launched into the band's 1997 hit "Dancin,' Shaggin' on the Boulevard," an homage to their years as the house band at the Bowery in Myrtle Beach before they became a multi-platinum selling country phenomenon with more that 300 major awards to their credit. They then launched into "As Long As There's Love," from their 2015 album Southern Drawl and then finished with an incendiary version of their legendary hit "Mountain Music."
They exited the stage and the audience's thunderous applause demanded an encore. They returned and delivered the hit that launched it all for the talented boys from Fort Payne— "My Home's in Alabama." While they sang, a video showing the beautiful scenery from their home state played out on the screen behind them. It was an emotional ending to an incredible show. As the lights came up and people began filing out, Owen did something legends rarely do; he remained on stage signing autographs and posing for pictures. The two things that have always best-defined Alabama are great music and a strong bond with their fans and this show demonstrated those remain untouched by time.
2021 - 2022 ALABAMA "50th Anniversary Tour" Schedule:
July 23 - Wilkes-Barre, PA - Mohegan Sun Arena at Casey Plaza (w/ Tracy Lawrence)
July 24 - Salisbury, MD - Wicomico Youth & Civic Center (w/ Tracy Lawrence)
July 25 - York, PA - York State Fair (w/ Jake Hoot)
Aug 6 - Orange Beach, AL - The Wharf Amphitheater (w/ Martina McBride)
Aug 7 - Pelham, AL - Oak Mountain Amphitheatre (w/ The Marshall Tucker Band)
Aug 13 - Charlotte, NC - Spectrum Center (w/ Martina McBride)
Aug 14 - Bristol, TN - Thunder Valley Amphitheatre (w/ America)
Aug 27 - Madison, WI - Coliseum at Alliant Energy Center (w/ Travis Tritt)
Aug 28 - Grand Rapids, MI - Van Andel Arena (w/ The Frontmen of Country: Richie McDonald formerly of Lonestar, Tim Rushlow formerly of Little Texas & Larry Stewart of Restless Heart)
Sept 4 - Stateline, NV - Lake Tahoe Outdoor Arena at Harveys
Sept 5 - Laughlin, NV - Rio Vista Outdoor Amphitheater at Harrah's
Sept 16 - Lincoln, NE - Pinnacle Bank Arena (w/ The Marshall Tucker Band)
Sept 17 - Oklahoma City, OK - Chesapeake Energy Arena (w/ The Marshall Tucker Band)
Sept 25 - Pittsburgh, PA - PPG Paints Arena
Oct 7 - Raleigh, NC - PNC Arena (w/ Tracy Lawrence)
Oct 8 - North Charleston, SC - North Charleston Coliseum (w/ Sara Evans)
Oct 22 - Forth Worth, TX - Dickies Arena (w/ Grits & Glamour: Lorrie Morgan & Pam Tillis)
Oct 23 - Tulsa, OK - BOK Center (w/ Grits & Glamour: Lorrie Morgan & Pam Tillis)
Dec 5 - Savannah, GA - Savannah Civic Center (w/ The Marshall Tucker Band)
Jan 15 - Indianapolis, IN - Bankers Life Fieldhouse (w/ Martina McBride)
Jan 21 - Columbia, SC - Colonial Life Arena (w/ Martina McBride)
Jan 22 - Tallahassee, FL - Donald L. Tucker Civic Center (w/ The Marshall Tucker Band)
Feb 12 - Wichita, KS - Intrust Bank Arena (w/ The Beach Boys)
*More dates to be announced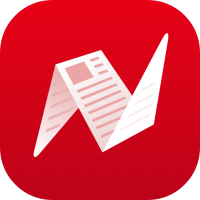 This is original content from NewsBreak's Creator Program. Join today to publish and share your own content.