By Deborah Evans Price
Every July 4th as Americans celebrate Independence Day, there's one song that always seems to provide the perfect soundtrack for the fireworks, food and festivities. Lee Greenwood's beloved hit "God Bless the U.S.A." is synonymous with patriotism and has been a perennial favorite ever since it first hit the charts in 1984.
"I'm not a prophet I couldn't predict the success of that song," Greenwood says, sitting at the piano in his spacious home outside Nashville, TN. "I intended to write the lyrics timeless so that they would be forever."
Often called "Proud to be An American" because of the patriotic rallying cry in the chorus, Greenwood penned the song in his bus while traveling on tour. "I wrote this in 1983 and I didn't have an ax to grind at the time," he says. "I was proud of my father serving in the Navy and the Merchant Marines in WWII. I was proud of the Vietnam soldiers who went through the war in Vietnam and came home and were spit on and still had the courage to stand up tall. . . It's about faith. It's about honoring our military who stand between us and the enemy, and it's about remaining free."
Greenwood hoped when he wrote the soaring anthem that it would inspire pride in our country. "I'd been thinking about it for an awful long time, and I just didn't like going through life and people not saying they were proud of who they were. We can be anything. We can be Chinese American. We can be African American, Hispanic American, Indian American, but American first and I'm sure somebody may write that song someday, 'American First,' but who knows," he says with a grin. "I have my song and that's what it stands for."
Greenwood first recorded "God Bless the U.S.A." on his 1984 album You've Got a Good Love Comin.' It was released as a single on May 21 and soon became a hit. In the years since, the song has continued to have an enduring life, becoming a prominent anthem during the Gulf War in 1990 and 1991and Greenwood released it again on his 1992 album American Patriot. The song has continued to inspire during times of national crisis, including 9/11. "God Bless the USA" has been in the top five on the country singles charts three times (1991, 2001, and 2003), making it the only song in any genre of music to achieve that feat.
"I think 'God Bless the USA' united this country like nothing else could have," he says of the song surfacing again in the wake of the 9/11 attacks. "We went to New York several times after that and to Washington D.C. to see the disaster at the Pentagon and people were flying American flags. They were so proud of the country, why weren't they proud before? It's because people get caught up in their lives and they forget about what it takes to be this country and that is you have to do what's right, have faith and understand that this country stands for all of the rest of the countries. We are still the beacon of light that Ronald Reagan talked about. We are still the amazing free country built on the premise that we're different than anyone else."
Over the years, there have been grassroots efforts by fans to have "God Bless the U.S.A" replace "The Star-Spangled Banner," written by Francis Scott Key, as the national anthem. "I've heard that, but I would be resistant to that," Greenwood says of his song becoming the new anthem. "If you study American history and the battle of Fort McHenry when our nation's independence held in winning that battle that night [during the War of 1812], Francis Scott Key was a prisoner in a ship and looked out and saw the bombs bursting over the fort and the flag still flying and it inspired that song. It's a British melody. He didn't write the music, but he put down the words and it's a difficult song to sing. I sing the anthem a lot and you can't take it for granted because the way the words are put together it's almost disjointed. It's phrase after phrase after phrase. You have to memorize them all, then put it all together and sing it eloquently. But no I would never indicate that I wanted 'God Bless the U.S.A.' to be the national anthem."
Greenwood's life and career will be spotlighted in "Proud to Be an American: The Lee Greenwood Story," a documentary premiering July 1 on Fox Nation. Fans can see Greenwood live when he takes the stage in Coeur D'Alene, Idaho (July 1), Jefferson, Iowa (July 2), Provo, Utah (July 3), and St. Louis, Missouri (July 4).
In addition to embarking on Lee Greenwood: The Hits Tour 2021, the veteran entertainer has been busy with other endeavors. In the fall, the God Bless the USA Bible will be released to commemorate the 20th anniversary of 9/11. In addition to containing handwritten lyrics, the Bible will also include America's "Founding Documents"—The Constitution, Bill of Rights, Declaration of Independence and the Pledge of Allegiance. 
Greenwood recently partnered with Soldier Valley Spirits to develop and distribute the Lee Greenwwod Signature Bourbon Whiskey. "I am extremely honored to be working with Soldier Valley Spirits. We have been developing this product for the past five months to make sure that it was the right product to put my name on. I believe we have it too," he says. "This is a veteran-run company that continues to give back to veterans through the sale of their products and that is exactly what I support."
Helping veterans is a cause near and dear to Greenwood's heart. "I have a project out of Houston, Texas called Helping A Hero and we build homes for wounded warriors," Greenwood says. "That's my way of serving because I didn't serve in the military in uniform."
Greenwood recently hosted three special events in Florida, Texas, and North Carolina to promote patriotism and support our nation's wounded veterans. During the events, Helping a Hero and Greenwood recognized 22 honorees with the Lee Greenwood Patriot Award for their commitment to our military heroes.
"Our men and women of the military sacrifice so much to protect our country and our freedoms, and while we can never do enough to fully repay them, we can strive to do everything we can to support them when they return home," he says.  "It has been an honor to partner with Helping a Hero over the last decade to help with their mission of empowering our wounded heroes by building specially adapted homes. Like all charities, we were not able to hold many events in 2020, but we fast-tracked three national events in the past month, and thankfully, we will be able to help a lot more deserving veterans and their families."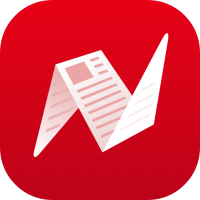 This is original content from NewsBreak's Creator Program. Join today to publish and share your own content.