By Deborah Evans Price
It's no secret country boys love cars so a TV show about outrageous vehicles hosted by one of country music's most colorful performers sounds like a match made in hillbilly heaven, and indeed it is. Debuting July 8 on the Circle Network, "Big Kenny's Crank It Up Garage" finds hosts Big Kenny and his pal/producer Charlie Pennachio introducing viewers to some of the most unusual vehicles in America.
"We were actually shooting a special for Circle Network last April and we were shooting here at my house, the University of Creativity," says Kenny Alphin, best known as Big Kenny, half of multi-platinum selling country duo Big & Rich. "They passed by my shop and the next thing you know they wanted to set up at the shop.
"I got to talking about how much I love seeing all these builds out there, these people that have the creativity to put together some of the most amazing vehicles and just how much that interested me," he tells News Break. "The next thing you know we're talking about some stuff we just had seen online that was super cool. I think it was some rat rodded wheelchair or something. It was pretty crazy stuff. I thought it would make a great show to shine a light on these people who do these amazing projects."
The ebullient artist gets a chance to spotlight intriguing characters and their outrageous custom creations in each 30-minute episode. '"Big Kenny brings so much heart to whatever he does," says Evan Haiman, Circle Network SVP, Content.  "'Crank It Up Garage' is going to appeal to gearheads and innovators and people who love wacky vehicles, but there's also so much heart in these personal stories of their creators. And that's what Big Kenny does so well. He connects with people on a personal level and that comes through to Circle viewers."
Alphin, Pennachio, Marc Oswald and director David "Doc" Abbott serve as executive producers for the 10-episode series. The show is produced by Oswald Entertainment Group in association with Pow Wow Pictures, Big Kenny.TV and Jett Entertainment.
"Doc Abbott is a director in town that I've known since I moved here in 1994," Alphin says. "The whole thing kind of came together organically. When we got into the first of the year, Circle pushed the button and said they wanted to do it so that's when we went into high gear and started lining up the shoots and the builds that we were going to go see."
Alphin has always had a fascination with machinery and building. "I'm a farm boy, so I grew up in a shop and I grew up having to fix anything that was broke. That's just what was necessary," the Virginia native says. "I've always had a passion to piddle, so I'm more of a piddler. I would not call myself an expert builder in any way, shape or form at this point. I've obtained my expertise in some other skill sets, but I can definitely fix some stuff. I've got a welding table sitting out there if something needs to be put back together. I can do the basics of a lot of things, but I've just always loved it and admired folks. I love to be in people's shops and see what they are capable of doing. I love to see how it goes together. I've always had a passion for that kind of stuff."
Pennachio and Alphin have known each other nearly 20 years. Prior to his current gig as Big Kenny's wingman, the Queens, NY native has been a successful artist, writer and producer who began his career by launching his own label, Futura Records, at age 20. Currently senior VP at Oswald Entertainment Group, which manages Big & Rich, Pennachio shares Alphin's passion for unusual transportation.
As soon and Alphin, Pennachio and their crew were full vaccinated, they hit the road this spring and began filming. They found most of their participants online and Pennachio admits people were skeptical when they first approached them. "I get on the phone, cold call these people and then tell them that Big Kenny wants to come check out their vehicle," says Pennachio. "They [say] 'Big Kenny from Big & Rich?' I go, 'Yeah,' and they go, 'Oh come on man! Who is this? Why are you playing jokes on us?' Everybody said, 'This can't be real. Why would Big Kenny be coming to my house?' And we said, 'Because you guys have some vehicles that we want to see.' Then when they realize that Big Kenny was really going to come, we got invited to stay at their house, eat breakfast, lunch, dinner, whatever. These folks have become some really good friends of ours. We've been staying in touch with them. They are just some incredible people. There's this camaraderie between the build community and us."
The show will spotlight some of the most unusual vehicles in America. "The first episode is an Amish buggy with a jet engine attached to the back of it, so that's called the Amish Thunder Buggy," Alphin says. "That one definitely falls under the category of ridiculous. It's nuts! Who comes up with an idea like that?"
The show also features a Fred Flintstone themed hover craft built by Smilin' Phil Yastrow. "We did not sink in the Lake of the Ozarks," Pennachio says of their encounter with Yastrow and his craft. "Smilin' Phil never had three people in the vehicle and this thing is very weight sensitive, so we got in it and basically he took off and we almost dumped it. I jumped out."
"We took on some water," Big Kenny admits, "but we made it through it and it was an amazing day."
Though he finds the vehicles fascinating, Big Kenny admits it's really their creators that are the heart of the show. "I love anything that rides, flies, floats or glides and getting to ride in the stuff is pretty fun, so that was the appeal to me," he says of launching the show. "Seeing shops and how people put stuff together, that's just a passion, but then getting there and realizing the people are just so amazing is really what took it over the top for me, just seeing the heart and the passion that they put into their projects and how their family supports them and back them up, just the fun in their voices talking about it. The most beautiful part of it really is the people."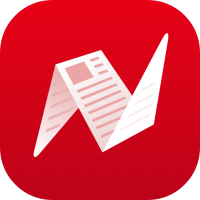 This is original content from NewsBreak's Creator Program. Join today to publish and share your own content.