By Deborah Evans Price
As people are emerging and getting back to normal life after the pandemic, many favorite restaurants and music venues are once again welcoming crowds, but for race lovers in Music City there's been no greater cause for celebration than NASCAR returning to the Nashville Superspeedway.
"It's important to Nashville that the Superspeedway is back because we've become a major league city in the last 20 years and big league auto racing pre-dates every major sport the city now hosts," says Scott Borchetta, Founder, President & CEO of the Big Machine Label Group and a NASCAR Team Owner.
Borchetta, who announced formation of the Big Machine Racing Team in January, was among the 40,000 race lovers to enjoy NASCAR's return to Middle Tennessee Father's Day weekend. Nashville hosted its first NASCAR Cup Series race, the Ally 400 on Father's Day (June 20). It was preceded by the Tennessee Lottery 250 NASCAR Xfinity Series race on June 19 and the Rackley Roofing 200 Camping World Truck Series race on June 18. The Father's Day event was the first NASCAR Cup Series race in the Nashville area since 1984.
No one was more excited to hear the roar of the engines and see the excitement of the crowd than Nashville Superspeedway president Erik Moses. "We are essentially a startup, taking over a track that's been closed and dormant for 10 years, building a new team, building a new brand, introducing our venue, our vision and our values to Middle Tennessee to earn the support of our fans and partners. I like that kind of challenge," Moses tells News Break. "I like the notion of convincing people of the potential and the power of what we can do together and then knitting it together in a way that allows us to do what [people] saw this past weekend."
Nashville Superspeedway is owned by Dover Motorsports, Inc., which also owns Dover International Speedway in Delaware. Moses, formerly founding President of the DC Defenders of the XFL, was named Nashville Superspeedway President last August becoming the first black man to hold that title at any NASCAR track.
Nashville Superspeedway hosted its first NASCAR events in April 2001. Through 2021, the track has hosted one NASCAR Cup Series race, 22 NASCAR Xfinity Series races, 14 NASCAR Camping World Truck Series events and eight Indy Racing League contests.
However, for many years the 1.33-mile D-shaped oval remained dormant. "The track was built to host Cup Series races like we had here on Sunday and for whatever reason they were never able to secure one," Moses says. "When you spend 100 million dollars to build a top of the line racetrack for the best drivers in the top series in NASCAR and you don't get it, simply the economics don't work out to run only the lower circuits. So after 10 years of trying unsuccessfully to secure a Cup Series race, the folks at Dover Motorsports decided to pull the plug and kind of stop the bleeding."
The seeds for the track's revival began germinating in 2019. "It was the conversations between NASCAR and Dover Motorsports after NASCAR came to Nashville in December 2019 with our end of the year celebration called Champion's Week that really sparked the interest to get back in this market in a big way and the fastest way to do that ended up having Dover Motorsports transfer one of our two NASCAR weekends from our track in Dover Delaware to our track here in Nashville in order to kickstart a Cup race here."
Champion's Week had previously been held in Las Vegas and New York but bringing the event to Nashville was a turning point. "It was moved to Nashville because lots of teams and drivers love this town and I think it acted as a reminder to the entire industry about how much people love our sport here and how much natural synergy there is between music, country music in particular, but all kinds of music and sports and between our sport," Moses says. "That really accelerated the effort to bring a Cup Series race back here. For Champion's Week they did burnouts on Broadway. They had some 30,000 people out there watching downtown. It was a really big event. Everybody got really excited about it and thought, "Hey, what are we doing? We've got to get back in this market.' I was hired in August and moved here in September and we have been running hard ever since."
There's always been a lover affair between country music and auto racing, and many of the top names in the music industry are excited about the track reopening. "Country music and NASCAR – same fan base. It's just the perfect blend of everything," says Brad Paisley, who co-hosted pre-race coverage with Dale Earnhardt Jr. on NBCSN. "The fact we just came out of the COVID nightmare and this race exists, I'm so happy. Let's keep this going!"
Gary LeVox of platinum selling trio Rascal Flatts agrees. "Everyone was hungry for it," LeVox says of NASCAR's return to the Nashville Superspeedway. "It's so great for the city. It's like catfish and ice-cold beer. Nashville and NASCAR go together and I'm so glad it's back. I think everybody could see by the turnout how amazing it was. It's part of our history here in Nashville. I'm thrilled that it's back!"
LeVox, who released a solo project, One on One, in May is also a partner in Black Tie Moving, which is sponsoring a vehicle in the NASCAR Truck Series. "It's not cheap," LeVox says with a laugh, "but I love it. I love NASCAR and I love the Truck Series. I love racing so I'm thrilled to be a part of it and I'll jump in wherever I can."
Borchetta, one of Music City's most well-known racing enthusiasts, was on hand for NASCAR's return to Nashville Superspeedway. "I did attend last week as Big Machine Racing's Xfinity team participated in the Tennessee Lottery 250 on Saturday. A first-year driver and team, our driver Jade Buford, in his Big Machine Spiked Coolers Chevrolet Camaro, turned heads big time when he qualified 9th. He got caught up in an accident in the race, but the qualifying effort was huge, and people are noticing that we're here to race. Favorite moment for me was walking into the track as a NASCAR Team Owner. #DreamComeTrue," Borchetta says.
Moses is pleased with how the Father's Day weekend events went and is optimistic about the Superspeedway's future. "It was fantastic. Our fans were very, very excited and thankful for our efforts to bring back the sport that they love here," he says. "I heard 10 to 1, maybe even 20 to 1, positive feedback to negative. There were some hiccups and bumps in the road, but this is the first time that we've done anything of this size and scale in this place in 10 years and frankly done anything of this size and scale ever at this place.
"With the new team and contractors and partners that we are working with—whether those were the public safety partners of ours or our food and beverage and merchandise partners—all of it was new, so this is really the first time all of us have worked together. Considering that and considering we're all kind of shaking off the cobwebs coming out of a pandemic and that we had 40,000 people descend here, I think we did really well, and people are really happy."
Since plans originally called for the first NASCAR event to held in June 2021, the pandemic didn't affect the timing of the track's revival, but it did influence planning for last weekend's festivities. "Most of our planning was done last fall preparing for this summer and not knowing where the country would be, not knowing whether or not we could have full capacity, not knowing if there would be mask mandates, not knowing whether they would require social distancing, all of those things," Moses says. "So what you saw out here in terms of fan activations were probably much less numerous. We didn't do it up as big as we would have normally because at one point, we were worried if we put a stage out in the fan zone and have performers on it, then everybody rushes to the stage. They want to stand as close as possible to the stage. What if we have to social distance people? That didn't seem like a very responsible thing to do.
"Instead we had buskers in the back of a Ford 250—Ford being one of our sponsors—so we had a mobile stage and we had performers in the back of trucks going around to our campgrounds and going around the entire property performing out of the back of a truck, so there would be no reason for people to necessarily crowd to the front of a stage. We were thinking about their health and safety. Those were plans put in place months ago, before we knew the country would essentially be opening up the way it has in the last couple of months."
Moses admits winning over skeptics was a moment of personal satisfaction for him. "There were some folks in the industry who had been on the record of being skeptical about the wisdom of bringing a Cup Series race here and how it would all work out," he notes. "Some of those people are very well known and have since said it went fantastic and that they were blown away by what we were able to accomplish, how the facility looked and how it functioned. It was very, very satisfying to me and my team when folks who are your doubters are won over by your performance and execution. You can't ask for anything more than that."
Moses says they have a four-year agreement with NASCAR to host an event each year. "At a minimum we will have that event for four years. My job and my team's job is to turn that four years into 40 years, so we're going to do as much as we can to see that that happens," he says. "In terms of the date, NASCAR and their broadcast partners really determine the schedule each year, so I can't say that I'm certain, but I'm almost certain that we will be back next summer, the exact date I am not sure. We will have to wait for NASCAR to inform us of that."
In the meantime, the Superspeedway will not sit empty. "I didn't come out here just to run one week in the year," Moses says with a chuckle. "In all seriousness, the plan is for this venue to be a year-round destination for live events. As you can imagine, we've been focused on getting the track ready for our big annual event, which is this NASCAR weekend, spending money on the facility, building a team, etc. but now we switch gears and start focusing and talking to promoters and organizers and identifying areas in the live event space where we can be successful because of our location, because of our facilities, because of our team and our capabilities. I'm very much looking forward to doing that work and figuring out how we can get food festivals, college football games, hot air balloon festivals and children's events here.
"Our first public event was back in November and it was an animatronic dinosaur adventure called Jurassic Quest. We had that for about eight days and sold out. We had more than 10,000 carloads of people come out here for that. We did that because we wanted to send a signal to the community at large that they can expect more from us than just racing. So I'm very much looking forward to building that calendar of events over the next several months and years."
There will, of course, be other racing events. "We're going to leverage our unique infrastructure here at the racetrack. In fact, this weekend we have the Rusty Wallace Experience which is a drive along or ride along experience where you get in an actual racecar and get out on the track," Moses says. "We can do those kinds of things because we're a racetrack, but I want to certainly broaden to things other than automotive sports."
Moses is hoping to see Nashville Superspeedway become an asset to Middle Tennessee's economy. "I hope it means an additional positive economic impact for our region," he says. "I certainly have heard anecdotally from local businesses both in the hospitality and leisure sector, but also restaurants and bars and other places. A gentleman just sent me an email saying based on the conversations that were had in the cigar bar that he owns in Nashville, lots of people enjoyed the race. We want to be another asset in the Middle Tennessee market, another reason for people to come to our region and to spend time and to spend their money."
#Reopening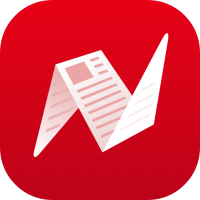 This is original content from NewsBreak's Creator Program. Join today to publish and share your own content.