By Deborah Evans Price
For rising country talent Hailey Whitters, her first visit to the Grand Ole Opry was a life changing moment. So to be selected as the inaugural artist spotlighted in the re-launched Opry NextStage program is a full circle moment for the Iowa native.
"The first time I came to Nashville I was 15 years old, and my mom got us tickets to go backstage," Whitters tells News Break. "I remember seeing the curtain go up and the lights come on for the first time and that was the moment it hit me that this was what I wanted to do with my life."
Whitters is now living her dream and Opry NextStage is giving it a boost. "It is a huge honor," Whitters says. "To have the Opry's support is especially meaningful and impactful for me at this early stage in my career where their influence can make an incredible difference in reaching new fans. I hope that this partnership can allow me to connect to audiences of all generations and backgrounds and continue to bring people together over the love that we all share for country music." 
Whitters broke through in 2019 with the single "Ten Year Town" from her much-lauded album The Dream. The Shueyville, Iowa native moved to Nashville more than a dozen years ago and has written songs for Alan Jackson, Martina McBride and Little Big Town, and toured with Maren Morris, Jordan Davis, Brent Cobb and Little Big Town. Her deluxe album, Living the Dream, features five new collaborations with Cobb, Davis, Hillary Lindsey, Lori McKenna, Little Big Town, and Trisha Yearwood. The deluxe album's breakthrough single "Fillin' My Cup," which features Little Big Town, has been streamed more than 7.5 million times. Whitters signed her first record deal in partnership with her own label Pigasus Records and Big Loud Records/Songs & Daughters.
Whitters' star is on the rise and she's hoping being part of Opry NextStage will fuel that momentum by providing unique opportunities to plug into Opry Entertainment properties. Designed as a "platform created to invest in the discovery and development of new artists," according to a recent Opry Entertainment Group statement, this year's re-imagined version of Opry NextStage will include live performances, marketing support and short-form documentary-style storytelling created by Opry Entertainment's content team.
The Opry's support has always been crucial in exposing new artists, but as with everything else in 2020, the pandemic impacted the number of new acts who got a shot on the Opry stage. "One of the toughest parts of the pandemic for us is not being able to engage with new artists as much as we would have liked," says Dan Rogers, VP and Executive Producer of the Grand Ole Opry. "In 2019, we had more than 50 debuts on our stage. During the days of the pandemic last year, we had a total of three. We just couldn't. When you are doing a one-hour show on a livestream, we couldn't get to everyone and it really wasn't the debut experience we wanted to create for folks. So coming out of the pandemic, one of the most important things we can do is re-engage with brand new artists and with developing artists because that's what the Grand Ole Opry is. It's new stars, superstars and legends of country music. So we're excited about welcoming new artists back to our stage and back to partnerships with us."
Opry NextStage initially launched in 2019 and spotlighted four artists, Riley Green, Tenille Townes, Travis Denning and Tegan Marie. Last year the program was on hiatus due to the pandemic. This year as it re-emerges, plans call for a new artist to be spotlighted each month.
According to Jordan Pettit, Director of Artist Relations & Programming Strategy at Opry Entertainment Group, the 2021 version of the program will offer artists even more opportunities than the original. "When we took the year hiatus last year it allowed us to rethink this program and, in that time, we have a lot of assets that have grown immensely over the last two years, [including] the creation of Circle TV Network . . . The way that we look at Opry NextStage is really across OEG [Opry Entertainment Group] assets and not just the Opry, but also including Ole Red, The Ryman, WSM AM and Circle Network. A lot of thought went into how do we bundle these assets to create some impact for these artists? There's a lot of value in this program for artists that are growing and seeking to connect with fans. The Opry has such a storied history of connecting artists with fans since 1925 and now we're just doing it in a new way here in 2021."
Opry NextStage artists will get feature performances on the Grand Ole Opry and Circle's Opry Live broadcast as well as exclusive content distributed via Circle broadcast, streaming and video-on demand channels. They'll also benefit from customized marketing and promotion activations utilizing Opry web and social assets including Opry.com and Opry Entertainment's millions of combined social followers.
"Ole Red and the Ryman will both be used for locations for content capture along the way," Petit shares. "So some of this content will be shot on location either Ole Red, Ryman or any of our OEG properties. We'll feature their music videos inside of Ole Red as part of our music video playlist and if an artist decides they want to do an album, we'll launch it at Ole Red and we can incorporate that in the NextStage program as well. As far as the Ryman goes, content can be captured there and potentially an artist may play the Ryman down the road. Our goal is to invest in the future of country music by telling our audiences who the next new thing is they need to know. If these fans are showing up to see their favorite artist on the Opry stage, we want them leaving thinking I came here to see my favorite artist and I'm leaving having seen my next favorite artist."
Opry Entertainment Group president Scott Bailey agrees. "I get very very passionate about this particular topic because the artists who have made it, they don't need as much of our help as the artists that are the next generation of Opry members," Bailey says. "We have to be that company that brings the full force of Opry Entertainment and all those assets behind these artists and help them break out, help them become the next star artist, and hopefully, down the road maybe become the next Opry members. That's really what this program is about. It's identifying these young great talents and taking the collective assets that we have across the board and finding ways in order to make sure we're plugging them in, not just in the Opry."
Being the inaugural Opry NextStage artist this year means a lot to Whitters because the Grand Ole Opry holds a special place in her heart. "When I came to Nashville at 15 and I was backstage, I went up to Jimmy Dickens and I told him, 'I'm going to play this stage someday,' and he said, 'You keep saying that baby,'" Whitters recalls.
Since moving here from Iowa to pursue her dream, the Opry has continued to inspire her. "The Opry has had such a profound influence on me and my music. It was my earliest love of country music and it's been the steady lighthouse," she says. "It's kept me in it over the last 14 years of being in Nashville and so many memories come to mind just being a part of this family.
"As any artist knows, there are highs and lows, and the Opry was a place I'd retreat to in times of feeling low. I remember I was waiting tables and I was seriously considering hanging it up. I bought a ticket to the Opry and sat in the audience as a fan one night and I remember just thinking, 'You still really want this and if you give up, you're going to be very disappointed with yourself.' So I stuck it out and went back to waiting tables the next day and made my record The Dream that year. It was the record that changed everything for me and so the Opry just holds a near and dear place in my heart. It feels like family any time I get to walk onto that stage and I'm so grateful to the Opry family for selecting me to be the Opry NextStage artist. It means so much."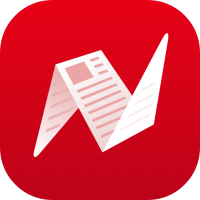 This is original content from NewsBreak's Creator Program. Join today to publish and share your own content.