There are lifetimes engraved in my fingers.
Photo by Cristian Newman on Unsplash
Writing this post has taken me three hours to finish because my hands are hurting. Throbbing, shooting, and cramping pain is hindering my ability to write. When it gets this bad, I massage my fingers with prescription gel rubbing the knuckles on my arthritic digits. It helps somewhat.
Mama was right. I should've never cracked my fingers when I was little.
Fears regarding my hands are real — fear of gnarled, twisted hands, and fear of the pain. I remember my grandmother's hands. They looked like alien hands, and she couldn't hold a glass of water without tears.
I was afraid of her fingers and knuckles. They were gnarled and knobby and the skin on her hands was paper-thin. Blue bulging veins slithered in and around her wrists and in between her fingers.
My Grandma used to cry from the pain. We used to sit and I would take her hands in mine to massage her thin fingers that reminded me of an animal's hand or claw.
I cannot close my eyes and pretend the fear and pain do not exist. The prognosis of osteoarthritis is real, and it is a hard one.
I sat at my kitchen table, looking at my hands and thinking about them. These hands have worked until bone-tired, cleaned until raw, and shook with fear.
My skin is blotched, wrinkled, and paper-thin. However, my hands have stories of smoothing, loving, and patting comfort onto other hands.
In these hands are the history of lifetimes. I'm curious, though, if my hands can continue to sustain the past, work in the present, and hold the future?
Memory Hands
I believe every aspect of my life, though, has a spiritual meaning and purpose. Therefore, I factor in prayer and meditation, which often leads me to rely on the Bible for support.
There is one scripture that ties my hands to the past:
"Behold, I have engraved you on the palms of my hands." (Isaiah 49:16, NIV)
I get comforted when I think about this verse. Me. I am engraved on His hands. It makes me think about the ones that have passed thru mine.
Five babies have passed through my hands. And a host of other ones. I can remember stroking my daughter's hair when we found out she was pregnant at thirteen. We both sobbed at her loss of innocence and teenage experiences.
But I was determined to work and take care of my grandbaby while my baby finished school. To her credit, she not only graduated high school, but she obtained a BA in Nursing and has been a nurse for eight years.
Remember, the grandbaby? He is in law school.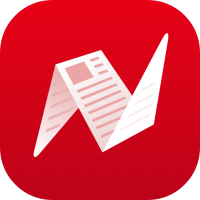 Working Hands
The second scripture encourages me to work and help other hands if I can:
"May the favor of the Lord our God rest on our hands; establish the work of our hands for us…" (Psalm 90:17, NIV)
Growing up, I constantly heard, "Idle hands are the devil's workshop" and "Do what is in your hand to do." The first I dismissed, the second not so much.
Meanwhile, I have had the opportunity to do the latter.
For example, during the aftermath of the May 3, 1999 tornado in Moore, Oklahoma, I searched for people with my hands. Not in the rubble, but in the field where whole communities once stood.
I spread out my hands to lift up others. I carried in my hands the means for many to rise out of the debris and begin to rebuild.
I knocked on doors, peeked under tents set up because the houses were gone, and held hands afraid of the future. I used my hands to carry supplies and steadied people walking to the disaster shelter.
One lady used her hand to reveal a leg injury. Pulling back her shorts, she uncovered a leg with a big hole near the hip. We listened with disbelief as the lady described "how the tornado took my leg".
Her leg was cut while flying in the tornado, and it sucked the femur right out of her body. Lying unconscious in the mud, she hung onto the bone. Her hands were strong.
Future Hands
My last scripture conveys the hope that I will receive strength in my hands:
"Strengthen the feeble hands, steady the knees that give way." (Isaiah 35:3, NIV)
What about my future hands? Can I continue to do things with my hands? Will I be able to do what I have done in the past? The pain sometimes prevents me from using my hands. I take oral medicines and rub gel into the tissue of my hands.
As a writer, I need the use of my hands. At least for now. Maybe, but maybe there is a medical breakthrough on the horizon that can heal my hands. I have heard the buzz about stem-cell procedures for repairing arthritis.
Stem cell therapy, in Rochester, Minnesota, involves taking stem cells from the patient's own adipose fat, blood platelets, or bone marrow and injecting it back into the patient's body to repair many diseases.
For example, researchers at the Mayo Clinic, with coordination through the Center for Regenerative Medicine, are discovering, transplanting, and applying stem cell therapy as a potential treatment for degenerative joint conditions.
This is exciting news! Well, maybe not yet. Medicare does not pay for stem cell procedures, and the cost is in the thousands of dollars. Hopefully, in the future, we will have access to help like this.
Which brings me back to the above Scripture. When all else fails or should I say, despite modern medicine, I still rely on the Bible for my hope.
Our hands, yours and mine, tie the strings of the past to our present. They lead and guide us to help one another right now, right here. Our hands teach us how to remain open to receive the future.
Arthritis will not defeat us. Our hands will remain strong. In the meantime, let's lift up each other's hands.