An Unusual Place within the Cliffs
Setenil de las Bodegas, is a small town in the province of Cadiz in southern Spain. According to the 2018 census, its population is roughly about 2800 welcoming Spaniards. I never heard of this place before but once I saw the images online, I knew we had to visit this town.
Amazing Scenic Route
It was about an hour and forty-five-minute drive from Seville through winding mountains, cliffs, and narrow roads. We took the back roads which allowed us to enjoy nature's natural landscape and also glimpse the "Ruta de Los Pueblos Blancos," (White Town Route). There was no traffic, though we encountered a couple of tourist buses along the way. Frankly, for a while, I thought we were lost until I saw the tourist buses. It is best to arrive early. The town is small and parking is scarce. The nearest parking spot we found was within 2 miles of the popular streets of "Calle del Sol" and "Calle de la Sombra."
Whitewashed Houses and Shops
Setenil de las Bodegas is a place like no other. Established in the 14th century, they built whitewashed houses and shops into the cliffs. The house roofs are the overhanging cliffs and the inside of the homes and shops are rock walls. They are small but very well designed so there's no need for more than a facade.
There is a river, "Rio Trejo," that divides the two main roads. It is steep and not much water flowing. One side of the river is Calle Cueva del Sol (Sun Cave Street) where the cliff overhangs the residences and shops, but it's not enclosed. On the other side of the river is Calle Cueva de la Sombra (Shade Cave Street). Here the cliffs are on both, right and left sides of the street and it is basically a pass-thru cave with residences and shops on both sides. Even though these streets are very narrow, they are open to vehicle travel but it is only for residents and deliveries.
Local Shops Available
Souvenir shops, restaurants, bars, bakeries, ice cream parlors—even an electronics store are all available in the narrow streets of Setenil de las Bodegas. Though it was early in the day, about 11 am, the place was crawling with tourists. I can only imagine the resident's frustration while trying to get to work through the congested road in the morning. But, I am sure the locals are grateful to the visitors since there are so many family-owned shops, restaurants, and souvenir stores along both roads.
Lunch stop was at La Dehesa del Iberico (Museo del Jamon y El Vino). It is a small deli owned by two brothers. We enjoyed a simple fresh-cut Iberian ham sandwich and freshly brewed coffee while listening to the young lady narrate the delis beginning. They sliced the ham right before our eyes and allowed us to taste it before ordering. Indeed, one of the best in the area. The deli is small but cozy with a decor appropriate for the area and friendly staff. You can't go wrong with a delicious lunch for less than 10 euros.
Other shops, like "La Cueva de la Sombra" (Shadow Cave) are just a natural canvas. Its only decorative items are the plates they sell handmade by the local artists. But it needs nothing else. The natural forms of the moss stones make a perfect background to display such beautiful handmade art. Their prices are great too.
Other Attractions
On the hilltop, there's a castle which used to be a fortress. Setenil de las Bodegas elevation is 2100 ft. Therefore, from the highest peak and from Torreon del Homenaje, you can see far out into the luscious countryside and views of the town. Setenil de las Bodegas is an extraordinary place and one definitely to visit. If you have not been here yet, I recommend you come and discover how it feels to live under a rock. You won't regret it.
Originally published in https://www.goworldtravel.com/setenil-de-las-bodegas/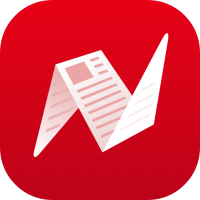 This is original content from NewsBreak's Creator Program. Join today to publish and share your own content.