It's okay to treat yourself once in a while. I'm not going to stop eating Mexican food! ~ Jennifer Aniston
Can't Get Enough Mexican Food
As my favorite type of food, I enjoy trying out different Mexican restaurants, especially when they are family-owned and operated. Today, we placed an order for delivery from Sr. Tequila's Mexican Grill in 16745 Cagan Crossing Blvd in the Four Corners area of Clermont, FL 34714. I have mixed feelings about Sr. Tequila's Mexican Grill. We have eaten at this restaurant a few times. It seems to me it's a hit or miss with their foods and today was a miss.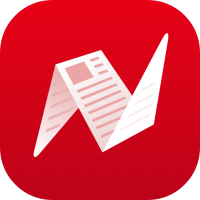 Entrées
Our order comprised an Enchilada Deluxe lunch, a shredded chicken Taco Salad, and a Sr. Tequila Chicken Lunch. Let us begin with the Enchilada Deluxe lunch which includes three soft corn tortillas filled with chicken, beef, and cheese covered with red sauce and shredded cheese along a side of Mexican rice, beans, lettuce, sour cream, and pico de gallo. The three tortillas were flavorful. I can't deny that. The rice was bland, and the refried beans? Well, I found the refried beans under the tacos. It seemed as if they spread a thin layer of refried beans with a butter knife on the bottom of the container. Therefore, it wasn't enough for me to rate the taste. And for the lettuce, sour cream, and pico de gallo? They were nowhere to be found. It seems the staff forgot to include these.
Moving on to the shredded chicken Taco Salad, it should have included the shredded chicken, lettuce, tomatoes, cheese, sour cream, and beans all mixed in a taco shell. It seems they combined the shredded chicken with shredded pork, which made a delicious combination so I won't complain about that. But the shell had an overpowering sour taste as if fried in stale oil and was not edible.
The Sr. Tequila Chicken Lunch was the better choice today. It included a chicken breast topped with tomatoes, green peppers, and onions and cheese sauce. It also included Mexican rice, lettuce, tomatoes, guacamole, and sour cream. Even though the chicken seemed overcooked, it was flavorful. However, the rice was bland.
Restaurant Complimentary
Mexican restaurants usually include chips and salsa with their meals and so does Sr. Tequila Mexican Grill. Like I mentioned before, we've eaten at Sr. Tequila's Mexican Grill in the past, and today's salsa was no comparison to ones had at this restaurant before. It was watery and lacked flavor.
My Opinion
Overall today's order was a miss. In fact, the presentation was not appealing, to begin with. Also, besides the missing ingredients in the Enchilada Deluxe Lunch, they forgot the soft drink as well. See why I say this restaurant is a hit or miss? I placed the order at 2:00 p.m. so I doubt the lunch rush was the reason for the poor preparation. Will I eat from here again? I'm not sure, but if I do, it will be in a very long time. Care to share your experience of Sr. Tequila's Mexican Grill?
Hours of operation:
Monday - Thursday 11:00 a.m. - 10:00 p.m.
Friday - Sunday 11:00 a.m. - 11:00 p.m.
Phone: 352-708-5575
Originally published at http://travelerwows.com on August 1, 2021.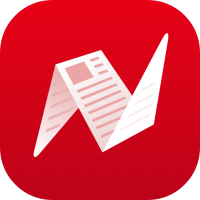 This is original content from NewsBreak's Creator Program. Join today to publish and share your own content.