When you shop small, you are backing the small businesses that strengthen and diversify our communities, ~ Elizabeth Rutledge
Shopping with the Little Guys
Shops and malls are opening again but not many survived the COVID-19 chaos. Many of us opted to do our shopping online which helped both, the consumer and supplier, stay afloat during these difficult times. But now that the brick-and-mortar shops are opening, let's not forget the small mom-and-pop shops.
Think Outside the Box
We are all familiar with the big box stores and/or online retailers. We cannot deny they have good bargains. But have you tried your local small shops? They too have great deals, unique things, personal touch, and an online presence. To help you, I have comprised a list of my favorite small businesses and what they specialize in.
Altanus
Timeless watch designs for everyone and many activities from sporty to elegant designs. Altanus comprises Italian designs and Swiss craftsmanship watches of superior quality for that special someone in your life. Unique styles for the sophisticated mind. Miguel's response is quick with exemplary customer service. You will not find Altanus watches anywhere else but here. Shop online at Altanus.
Casa Verde
Casa Verde (Green House) sells natural products, hence the name. Casa Verde's owner, Heidi, adds her personal touch to these handmade products. Her product lists comprise all-natural soaps, oils, and sanitizers. Some essential oils she uses for her products are clover, lemon, eucalyptus, and rosemary among others. Her products are easily accessible on the Casa Verde website. Shop online at Casa Verde.
Cavalieri Designs Jewelry & More
Cavalieri Designs Jewelry has beautiful natural energy stone jewelry such as Amethyst, Lava Rock, Tiger's Eye, Carnelian, Obsidian, Chakra bracelet–you name it, Cavalieri Designs Jewelry & More has it. Each bracelet is handmade by Cavalieri Designs' owner, Jeanette. Jeanette can also custom design a bracelet for you and will respond quickly. Just let her know what your favorite stone is or what you are looking for. I have quite a few selections from Cavalieri Designs, which I love. Shop online at Cavalieri Designs Jewelry & More.
Holistic Emporium
I recently discovered this online mineral and stone store. Holistic Emporium aligns with the growth of the new Age movement. "Healing through metaphysical and holistic tools while embracing a holistic lifestyle," is Holistic Emporium's motto. They specialize in natural stones and beautiful jewelry that will captivate your heart. Each piece is hand-selected and inspected by Becky, the owner, to ensure the best picks for her clients. If you cannot find the perfect stone, just contact Holistic Emporium. Becky responds promptly to messages, and the delivery is quick. I purchased a stunning fluorite sphere from Holistic Emporium, which took less than a week to arrive from purchase. I love my sphere. Holistic Emporium can also be found at your local craft fairs. To find out which one check out their Facebook page or shop at ease online at Holistic Emporium.
Megga Balloons
Looking to decorate for a special event with balloons? Look no further. Megga Balloons can decorate your home, patio, hall, or any location you choose for your special event. Megga Balloons founder, Monique, is a young lady with a creative imagination. Nothing is too big or too small for her. Monique's creations have decorated many venues and shopping malls too. If you're in the Orlando area and are looking to book her services, visit Megga Balloons online.
Revolving Creationz
Revolving Creationz is one of the most creative and impressive works I have seen. Brian, the owner, specializes in woodworking, wood-turning, and custom projects. According to Brian's website, it began as a hobby but immediately turned into a passion. Brian's collections include ceramic, titanium, steel, and tungsten steel rings with inlays of practically anything you can think of, as well as custom-made pens. I have a couple of his pieces and get plenty of compliments on them. You can expect Brian to respond quickly too. Shop online at Revolving Creationz website. His work will amaze you.
Macaw Signs & Embroidery
Need to advertise your business, custom wraps, or marketing strategies? Macaw Signs & Embroidery is your go-to place. Macaw's services include embroidery, apparel, signs, banners, vehicle wraps, graphic designs, storefront, and outdoor signs, as well as marketing, social media, and advertising. Macaw opened its doors in 2013. The owner, Indy started his business at a flea market which later moved to its current location at 1529 Sunrise Plaza Dr, Suite 4 in Clermont. If you're looking to scale your business, look no further. Contact Macaw Signs & Embroidery for your business needs.
Vista Candle Co.
Who doesn't like scented candles? I found out about this one through a local craft show. Vista Candle makes candles with a soy and paraffin blend, high-quality essential oils, and uses a wood wick for the smaller candles. They come in various sizes and the aroma is intoxicatingly delicious. They also sell wax melts in a variety of scents, and recently added roll-on perfume oils in lovely fragrances. Founded by a young healthcare worker, Jacqueline, who realized that just as candles helped her relax and decompress after a long stressful day at work, it would help others. Jacqueline responds quickly to any inquiries, and orders are dispatched immediately. Shop online at Vista Candle Co.
Yuck Skateshop
At Yuck Skateshop you will find an assortment of top brand skateboards. They also have apparel, safety gear, and everything relating to skateboards for all skateboard riders—from beginners to professionals. Amid the pandemic, Yuck Skateshop opened its doors to the public in late 2020. It is a one-stop fun skateboard shop right across from Minneola Trailhead Skatepark. The owner, Andrew, is a driven family-oriented entrepreneur looking to encourage youth to return to outdoor activities thus leaving video games behind. He is quite knowledgeable and will respond to your inquiries quickly. Shop at the store on 712 Highway 27 in Minneola, Florida, or online at Yuck Skateshop.
Do you have any favorite local small shops to share with us?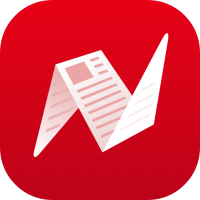 This is original content from NewsBreak's Creator Program. Join today to publish and share your own content.