Tastes as good as it looks, ~ King Midas
A Little Story
At Sarah's Greek Cuisine it is all about family. Their small but authentic Greek restaurant is a welcoming place for people to gather and enjoy the restaurant's Greek recipes. Their Mediterranean flavors will surely captivate your heart, eventually becoming your favorite Greek restaurant as it did for me. It is family-owned and operated in Cagan's Crossing at the Four Corners area in Clermont. The best part of all is the owners and staff are the nicest people around.
What Should I Eat?
I have eaten at Sarah's Greek Cuisine since it opened quite a few years ago. Usually, I place my order by phone and most of the time pick it up myself. Even though I love everything I have tasted from this restaurant, my favorite seems to be the chicken, beef, or lamb kabob (all 3 are amazing) with jasmine rice and Greek salad. Sarah's Greek Cuisine perfectly seasoned kabobs are juicy and tender. And you get huge portions. I love their homemade hummus and pita - the best hummus ever. Their tabouli, spanakopita, gyros, and lamb chops are just as delicious. I also enjoy their moussaka and let me tell you their baklava and other desserts are to die for. And they do catering, have a kid's menu, and vegan and vegetarian choices, too!
How does it Compare Cost-Wise with other Restaurants?
Sarah's Greek Cuisine's prices are compatible with any other local restaurant. A full meal can go for as little as $10.99. It is a lot of food too. Some meals include a soft drink. I believe their prices are fair and well worth it.
Where Are They?
There are many Greek restaurants nearby. I have tried a few but always end up returning to Sarah's Greek Cuisine. I consider them to be one of Clermont's gems. So, if you're in the Four Corners area and enjoy home-style healthy delicious foods, stop by Sarah's Greek Cuisine at 16640 Cagan Crossings Blvd #305, Clermont, FL 34714. I promise you won't regret it.
Have you dined at Sarah's Greek Cuisine? What was your experience like?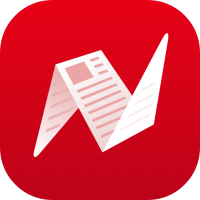 This is original content from NewsBreak's Creator Program. Join today to publish and share your own content.