Unappreciated Beauty
Nature is the most beautiful and relaxing way to destress, and it is free! Too often, we take life for granted. Not everyone appreciates it. I used to be one of those people. When I got married, we rented an apartment in a condo at the beach in Puerto Rico. Back then, I did not think living on the beach was a big deal. Beautiful beaches, which are accessible from anywhere on the island, surround Puerto Rico. But other than to dip our feet in the water every few months, we did nothing else at the beach and we lived in that apartment for a year.
After our children were born, we moved to a house about 10 minutes away from a beach. Every day, between 4:00 and 6:00 p.m., we visited the beach with our children. But there is one thing I never did, which was to sit down and enjoy a sunrise or sunset overlooking the ocean. I have seen plenty of sunrises on my way to work and sunsets from my home. But never from the beach, and it wasn't until recently when I realized it. So, I began my research for the perfect spot to watch a sunrise from the beach.
Distant Beaches
We live in Florida now - Central Florida and the closest beach is about one hour away towards the west. I knew I needed to find a beach facing east, which would be the Atlantic ocean. Therefore, we opted for St. Augustine. St. Augustine is on the northeast coast of Florida. It is one of the oldest cities in the U.S. and home to 42 miles of beautiful beaches. Our search took us to Crescent beach just about 2 hours away from my home. We preferred a place with a balcony and only sand separating the ocean from our view. So we settled for a third-floor one-bedroom apartment in Beachers Lodge on the beach and booked a 4-day/3-night weekend.
The Weather was not Promising
The weekend forecast called for cloudy days with some rain or drizzling ahead. Therefore, the sunrise was not possible every morning. However, the one morning, I observed it; it was stunning. I woke up at 6:17 a.m. It was still dark out, but I wanted to experience the sunrise. Still in pajamas, with messy hair, and carrying a blanket, I walked out on the balcony. There were a few sparse clouds, and it was a little chilly, but it was not raining.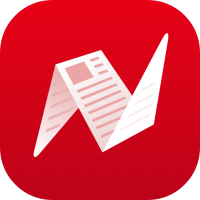 I Saw the Sunrise
Sitting on a chair, I enjoyed the cool ocean breeze, the sound of the waves, and the song of seagulls flying above the ocean in search of their next meal. I noticed quite a few people arriving at the beach to watch the sunrise, too. The sun peeked through the clouds at around 6:26 a.m. Its golden hue shined on the dark ocean background. Little by little, it rose, slightly covered by a cloud. To the right, I saw other clouds of water spouts on the horizon while the sun tried to sneak its way in. The higher it rose, the brighter it got. Watching the sun emerge through the clouds while listening to the sound of crashing waves was very relaxing. It fascinated me. How I wished I could have this view every day. More people gathered around, taking snapshots of the breaking dawn. Just like me, they were enjoying nature's gift. The sun had risen by 7:00 a.m. Even though it was not a sunny day, I enjoyed every bit and thanked the Universe for such a lovely spectacle.
Gift of a Peaceful Moment
There are many beaches surrounding the USA. Most likely, you don't need to travel far to find one unless you're in Central USA. So, if you're able to and haven't done so already, I recommend you take some time to enjoy the break of dawn over the ocean. To learn to appreciate the beginning of a new day in our lives because to experience it is to know peace.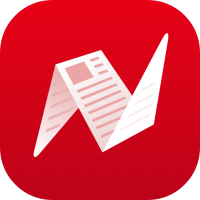 This is original content from NewsBreak's Creator Program. Join today to publish and share your own content.