Why and how to get your cannabis conviction expunged
(Los Angeles) Since marijuana was legalized in California in 2016, a green rush has led to a flourishing multibillion-dollar industry. It's taken a bit longer to get cannabis-related convictions expunged, but progress is finally being made. On the heels of the roughly 66,000 Los Angeles cannabis convictions dismissed in 2020, the L.A. County District Attorney's office has identified and targeted nearly 60,000 new cannabis convictions for expungement.
"Dismissing these convictions means the possibility of a better future to thousands of disenfranchised people who are receiving this long-needed relief," said L.A. County District Attorney George Gascón in a press conference on September 27. "It clears the path for them to find jobs, housing and other services that previously were denied to them because of unjust cannabis laws."
Beyond access to jobs and services like public assistance, a cannabis conviction on your record can affect Angelenos' abilities to vote, travel abroad, own a gun, or even join the PTA at your child's school. With these records expunged and sealed, however, many Angelenos will have renewed access to obtaining employment and educational opportunities and maintaining their immigration status.
The movement to begin actively expunging cannabis convictions was initially kicked into action by Assembly Bill 1793, which tasked prosecutors in California with affirmatively reviewing these convictions. Under former D.A. Jackie Lacey, the review of state Department of Justice data led to 66,0000 L.A. convictions expunged in 2020. With the assistance of The Social Impact Center – a nonprofit organization that serves as a bridge between government, grassroots organizations, and people in underserved communities – the D.A.'s office then dug into L.A. County court records that revealed approximately 58,000 additional felony and misdemeanor cases, dating back more than three decades. Now, Los Angeles County is set to see a total of nearly 125,000 cannabis cases dismissed.
"I have made it my life mission to help and support people who have been impacted by the 'war on drugs,'" Felicia Carbajal, executive director and community leader of The Social Impact Center, said. "Giving people with cannabis convictions a new lease on life by expunging the records is something I have worked on for years and I am grateful that we can now make it happen."
Statistics have shown that the infamous "War on Drugs" Carbajal mentioned has disproportionately targeted the BIPOC community. In California, for example, Black people are still 1.8 times more likely to be arrested, while nationally, Black people are 3.6 more likely and in Montana, they are 10 times more likely, according to an ACLU report.
If you have a cannabis/marijuana conviction and you are not sure whether it has been expunged and sealed, filling out the Prop 64 Cannabis Conviction Check created by The Social Impact Center will help you find answers and support. You can also contact the D.A.'s office or a public defender.
While cannabis convictions are the hot-button issue right now, it is also possible to get other nonviolent misdemeanors expunged. The National Expungement Works (N.E.W) has a Legal Relief Form you can fill out to help you determine what services you are eligible for and hopefully get you started on the process of clearing your record.
In addition, during the 2021 "Week of Action and Awareness (WOAA)," formerly known as National Expungement Week, N.E.W. has sponsored events taking place thru October 3. On Saturday, an online panel will feature experts discussing the issue of "Restoring Voter Rights," and on Sunday, there's an online panel devoted to "Sunsetting Convictions" and the issues surrounding the expungement, sealing, and clearing of records on a national level.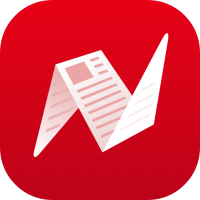 This is original content from NewsBreak's Creator Program. Join today to publish and share your own content.