L.A. County extends COVID-19 tenant protections and commercial eviction moratorium
(Los Angeles) With rent protection set to expire on September 30, 2021, the L.A. County Board of Supervisors has extended the tenant eviction moratorium for commercial business through January 31, 2022. Residential tenants and mobile home space renters will not, however, receive the same level of eviction protection going forward and are thus encouraged to apply for California rental assistance ASAP and learn about their rights.
"Unfortunately, the County no longer has the authority to extend non-payment of rent protection to local residential tenants," said L.A. Supervisor Sheila Kuehl in a September 29 press conference. "The motion extends non-payment of rent protections to commercial tenants, and extends limited protections to residential tenants as permitted by law."
In other words, as of October 1, there is no longer an eviction moratorium for L.A. County residential tenants. Those who miss a rent payment may be evicted for nonpayment and beginning November 1, landlords may file lawsuits to recover unpaid COVID rental debt in small claims court.
While that's frightening news for many Angelenos, residential rent relief is available to cover up to 100 percent of past-due rent and utilities, going back to March 2020. With both California EDD and Federal unemployment extensions ended in September, renters can also apply for relief if they have paid rent and utilities thus far but fear they will be unable to pay during the upcoming months.
Renters and landlords impacted by COVID-19 should act quickly and apply before this round of relief funds runs out. Both property owners and tenants are being directed to visit housingiskey.com to apply for relief assistance, as soon as possible. County residents must apply for this state relief in order to be eligible for eviction protection.
The newly named COVID-19 Tenant Protections Resolution does extend some eviction protections for residential tenants. While tenants will have to actively defend themselves if landlords file claims about nuisances or having additional pets or additional occupants, they cannot be evicted for such issues. With an eye for protecting hard-hit landlords, these protections will eventually be lifted, but there are no plans yet as to how or when this will happen.
One big shift for property owners is the lifting of some restrictions on their rights to move into their own properties. "The updated Resolution allows owners or their qualifying family members to move into up to two units as their principal residence(s) if the single-family home, condominium unit, mobile home space, duplex and/or triplex was purchased by the property owner on or before June 30, 2021, and if certain conditions are met," explains a County of L.A. release, with those condition outlined in this motion. "It also clarifies provisions not preempted by State law, such as residential nonpayment of rent due to COVID-19 financial hardship."
In addition to finding information via the Housing is Key site, tenants facing any sort of eviction crisis can turn to StayHousedLA.org for information and legal assistance. In addition to a wealth of information on the site, the organization holds workshops that help Angelenos learn more about their rights as tenants and connect them with a tenant advocate or attorney if needed.
"L.A. County renters were struggling to keep up with skyrocketing rents prior to the pandemic and COVID-19 has increased housing instability across the region," said Jenny Delwood, Executive Vice President of the Liberty Hill Foundation, one of the lead coordinating organizations for Stay Housed L.A. "The Stay Housed L.A. program is here to help tenants understand and exercise their rights. Together, we can prevent homelessness and ensure renters stay housed."
Angelenos confused about their rights can also find assistance via The LA County Department of Consumer and Business Affairs. "Each situation is unique but struggling renters and property owners should reach out to us immediately to determine what protections apply and what resources are available," said Rafael Carbajal, Director of the LA County Department of Consumer and Business Affairs during the press conference. "Call us at 800-593-8222 for more information."
For more information on L.A. County's COVID-19 Tenant Protections Resolution, you can watch the full September 29 press conference here: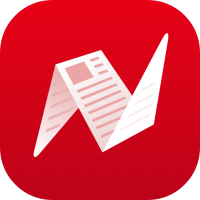 This is original content from NewsBreak's Creator Program. Join today to publish and share your own content.