A sinkhole is coming… and you may just want to fall into it!
(Los Angeles) As if the notion of a giant sinkhole hitting Los Angeles during morning rush hour isn't scary enough, NBC's upcoming series "La Brea" drops hundreds of people into a primeval land where extinct animals from the La Brea Tar Pits roam free.
Most L.A. locals have visited the iconic National Natural Landmark known for its recreations of giant Ice Age mammoths caught in tar, as well as live excavation sites in which scientists have found remains and fossils of extinct mammoths, sloths, wolves, and saber tooth tigers.
"It is incredible to see the bones and the structures and everything that's down there – and then to think about that coming to life in our show was really exciting," raves Chiké Okonkwo (Ty Coleman), who visited the museum in preparation for his role in NBC's upcoming adventure. "You see the Teratornis merriami – the birds – and you smell the tar. It was incredible to think, 'Oh, wow. We're going to take people on a journey through a lot of this.' You'll get to see quite a lot brought to life in such an incredible way."
As seen in this teaser of the first five minutes, "La Brea" starts with an epic Miracle Mile disaster that sucks the La Brea Tar Pits, the Petersen Automotive Museum, and everyone on Wilshire Blvd. into a sinkhole. There is, however, more to this story than a mysterious and dangerous new world. While the survivors try to figure out where they've landed, so will the rest of L.A. – with the divided Harris family at the center of the drama and the mystery.
"There's certainly this spectacle of people surviving in a strange and primeval land that has scope and scale," sets up Creator/Executive Producer/Co-Showrunner David Applebaum. "But, really, what's at the heart of it all is this family that is torn apart by this sinkhole [and] also the emotional story of all the survivors as they're trying to figure out how to get home and also how to survive in this place."
Even as this disaster leads to a sci-fi adventure, the characters stranded in this new land reflect the cosmopolitan and unique city of Los Angeles. "It's very much a melting pot," says Okonkwo. "There's all sorts of people who are driving Wilshire Blvd. that morning. So, for the people who end up in the hole, it's just a real cross-section. There's obviously Americans. There's a Brit. There's Australians..."
Interestingly, however, little of this L.A. story was shot in California. In fact, only one piece in the opening sequence was shot near the titular La Brea Blvd. "The show does shoot in Melbourne, Australia, but Los Angeles is still a character in the show," insists Applebaum. "A large part of the show takes place down below in this primeval world. But the other part of the show takes place up above, in modern Los Angeles. So, there [are] a number of scenes that are set in Los Angeles."
In addition to using greenscreen and the streets of Melbourne to recreate L.A., production created an entire new world for this series. "You'd be blown away to see how much of what we do is real," reveals Jack Martin, who plays Josh Harris, a teen seen falling into the sinkhole in the teaser above. "We have these magnificent, giant sets. And we have these setups where you look around, and I swear to God, sometimes I open my eyes and I think I'm actually in a sinkhole because of what we've constructed there!"
Angelenos are sure to get a kick out "La Brea," but be warned, you might just get sucked in by the drama! The series, which also stars Natalie Zea, Eoin Macken, Jon Seda, Nicholas Gonzalez, Karina Logue, Zyra Gorecki, Veronica St. Clair, Rohan Mirchandaney, Lily Santiago, Josh McKenzie, and Chloe De Los Santos, premieres on NBC Tuesday, September 28, 9 p.m. ET.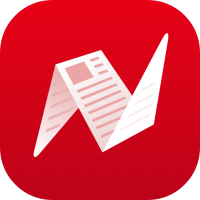 This is original content from NewsBreak's Creator Program. Join today to publish and share your own content.