How to protect your four-legged friend from this dog flu outbreak
(Los Angeles) On the heels of news that leptospirosis is on the rise among dogs in Los Angeles, the L.A. County Department of Public Health has issued an Animal Health Alert about the spread of canine influenza. The danger to your pup is only escalating, with an increase in dog-owners reporting "kennel cough," as well.
"To date we have received over 200 individual reports of dogs contracting canine influenza since July, with about 70 being confirmed with laboratory tests," a representative from the L.A. County Department of Public Health tells NewsBreak on September 16, 2021. "However, these reports are just the tip of the iceberg. Since August 2, we became aware that there have been outbreaks of 'kennel cough' at over a dozen dog daycare/boarding facilities throughout the county, with some facilities reporting over 100 of their client's dogs becoming ill. We are learning about additional impacted facilities on almost a daily basis. This virus now seems fairly widespread in the county."
Canine Influenza (CIV) H3N2 is a contagious respiratory virus that spreads quickly among dogs and has, on occasion, been reported in cats, but has yet to be reported in humans. While some dogs won't have symptoms, others may have a cough, runny nose, fever, lethargy, eye discharge, or reduced appetite, according to the CDC. As with the human flu, dog influenza usually passes on its own, but hospitalization may be required if it escalates to pneumonia.
"Kennel cough" – or canine infectious respiratory disease – is a bacterial infection that arises amid the presence of the bacteria Bordetella and viruses like dog influenza. It often presents with a dry, hacking, persistent cough that can sometimes be described as a goose honk. The cough can sound quite alarming to many pet parents, but unlike canine influenza, kennel cough can be treated with antibiotics.
As previously reported, the bacterial disease leptospirosis has also been on the rise among L.A. County dogs and can present a serious danger.
In response to these outbreaks, L.A. County recommends immunization against canine influenza H3N2 and leptospirosis for dogs that spend time in kennels, doggie daycare, dog parks or anywhere other dogs or wildlife congregate. Most dogs already receive the Bordetella vaccine on an annual basis, but you can ask your vet about your dog's status.
"Immunization is the key to preventing pets from getting infected, since pets that appear healthy may still be passing the infection," explains the L.A. County rep.
In addition, dogs with influenza or kennel cough must be kept isolated at home for 28 days, even if they are asymptomatic or seem heeled. "Dogs can continue to shed the virus after they appear to recover," says the rep, who adds that dog owners should not move their dog among different dog daycare or boarding facilities as that only accelerates the spread of these diseases.
If you have concerns about your dog's immunization history or suspect he or she may have dog flu, kennel cough, or leptospirosis, contact your veterinarian.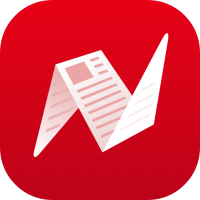 This is original content from NewsBreak's Creator Program. Join today to publish and share your own content.