Angelenos need a new way to get personal while buying and selling homes
(Los Angeles) Everyone has heard stories of buyers landing their dream homes by writing the perfect letter of intent to the homeowner. In a competitive market like Los Angeles, a well-crafted, emotional "love letter" can be a gamechanger… but it turns out, it can also be a form of systemic racism in real estate!
When talking about systemic racism and bias in real estate, the first things that jump to mind are buzzwords like redlining and steering, or the past practice of denying Black G.I.'s their promised mortgage benefits after World War II. And in spite of the Fair Housing Act prohibiting such discrimination, you can still find bias written into L.A. County's existing legacy.
"In the codes, covenants, and restrictions for a lot of L.A. neighborhoods, it says things like, 'You can't sell to a Jewish or Asian person,'" marvels agent Learka Bosnak, half of Douglas Elliman's Heather & Learka. "Nothing is enforceable that's against the law, but these things are still on the books in 2021! And the only way to get them off the books is to actually flag it when you see it and ask them to remove it."
With the realty community committed to stopping systemic bias and racism in its tracks, homebuyer's letters of interest have now come under attack and agents are being told to steer clear of using them. "It's the guidance we're supposed to give our clients as advisers," says Heather T Roy, the other half of Heather & Learka. "You're supposed to just look at the numbers of everything that comes in."
And that's big news because while cash offers are indeed usually king in homebuying, those letters in which potential buyers sell themselves to the homeowners can be powerful tools. In fact, sending a letter improved a buyer's odds by 59 percent in the pre-COVID-19 pandemic market, according to Redfin.
Now, however, the real estate community has recognized how those letters can tap into sellers' conscious or unconscious bias and create potential liability associated with unlawful discrimination based on race, color, religion, sex, disability, familial status, sexual orientation, gender identity, national origin or other protected classes and characteristics.
"It doesn't sound like you're discriminating if you say, 'We put so much love and care into this house: We want someone who's going to raise a family here," says Roy. "That doesn't sound like an evil person trying to keep minorities out or keep single people from having a nice life... but that's exactly what it does. If you see a wedding picture that looks like your wedding picture and there's another person with no wedding picture, you pick the wedding picture. It's human nature.
"All the sudden, it's so obvious how it must have been even harder for people that didn't look or behave like everyone in a neighborhood to break into that neighborhood!" she adds. "So now, it's no pictures, no letters."
Okay... but now what?
While this shift is a necessary one, it is also raising some challenges for buyers, sellers, and their agents. First of all, not all agents are following the edict to dissuade their clients from sending and receiving love letters.
"This change came down when everybody was trying to learn the COVID-19 paperwork, so there are agents right now that still don't know about it," explains Bosnak. "We recently got a call from a seller's agent saying their client wasn't sure our client really wanted the house because it was so competitive, and they 'didn't even bother' writing a letter."
That means a buyer might lose a house just for following the rules!
The more intriguing issue raised by this shift in real estate, however, is that this biased system was also the only way to get personal about the stressful business of finding or selling your home. "Agents bring together two people who wouldn't normally come together," Roy explains. "And the little connection between them was letters. Selling and buying a house can be very emotional, and the letter was a way to make buyers feel personal about a big financial decision. It was a way to mitigate it feeling so impersonal and weird.
"Now the question is, is there a way to have an emotional component without discriminating?" she continues. "We can discern who's most qualified financially… but then what if you want to give somebody a chance? How do you find out, for example, which of your potential buyers has never had anyone in their family own a house? Right now, you can't."
As with many movements to crush systemic racism and bias, the realty community finds itself in a state of transition. If you're in the market and intent on sending or receiving a letter of interest, the California Association of Realtors recommends that your letter be reviewed by a broker or counsel to make sure you're getting personal without crossing a line.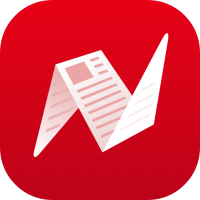 Real estate "Love Letters" can be a form of systemic bias in L.A.'s tough market80/120