The sport that's taking Los Angeles by storm
(Los Angeles) Pickleball may have been invented back in 1965, but many Angelenos hadn't heard about it before COVID-19 landed. A strange hybrid of tennis, badminton, and paddle tennis, the sport has been picking up popularity over the last decade. These past two years, however, it's been spreading like, well… a pandemic!
"It's unprecedented," Ho Nguyen, Santa Monica's USA Pickleball Ambassador, says of the boom the sport has seen. "COVID really added to it, because everybody was just dying to get outside and get some exercise. I have so many stories of players saying, 'Pickleball saved my life during this pandemic.' Because they're not working, they were depressed, they had no friends to hang out with. COVID probably revolutionized a lot of sports, but with pickleball is a whole nother 'ball' game. It's changed a lot of lives, including mine.
"The social aspect is probably 60 to 70% of the appeal," he adds. "Nobody really cares what job you have, where you went to school, where you're from or what your athletic background is. They just like to have fun."
For a bit of perspective on the sport's growth, pickleball was created as a backyard sport in 1965 to keep the Pritchard, Bell, and McCallum families entertained. Two decades later, the United States Amateur Pickleball Association (recently rebranded USA Pickleball) was born, but membership didn't pass 10,000 until 2015.
Jump to 2020, and Pickleball was up to 4.2 million players in the U.S. – which was a 21.3 percent increase from 2019, according to a Sports & Fitness Industry Association's (SFIA) 2020 Pickleball Participant Report.
On the competitive front, the Nationals Pickleball Tournament in 2009 included 400 contenders of all ages. Ten years later, the Margaritaville USA Pickleball National Championships saw over 2,000 registered players. Now, the 2021 West Regional Championship tournament – which is slated to take place in Fountain Valley from September 13 to 19 and is just a qualifier for this year's Nationals – has over 1,500 registered players!
With a new USA Pickleball Hall of Fame and Museum launched in September, there's even a movement to bring pickleball to the Olympics.
"You'll see the real explosion of pickleball coming in the next couple of years," Nguyen theorizes. "This right now is a big spark, but it's about to explode because a lot of the schools, community centers, and country clubs are offering programs."
But what IS pickleball?
It's not easy to get someone to explain what pickleball is, beyond it's being a combination of tennis, badminton, and table tennis and it's being fun.
"It's more of a phenomenon than anything, and sometimes you just can't put words to it until you experience it yourself," Nguyen insists, but for starters, here is an official description:
"Pickleball is a court sport played on a badminton-sized court with the net set to a height of 34 inches at the center," reads the USA Pickleball site. "It is played with a perforated plastic ball and composite or wooden paddles about twice the size of ping-pong paddles. It can be played indoors or outdoors and is easy for beginners to learn, but can develop into a fast-paced, competitive game for experienced players. In addition, the game has developed a passionate following due to its friendly, social nature, and its multi-generational appeal."
In L.A., the sport has a reputation for being accessible to senior tennis players who are looking to stay active without throwing out their shoulder or knee. That buzz, however, doesn't reflect the full scope of who's storming the pickleball courts. While it is indeed popular with seniors, SFIA reported players' median age was 38 in 2020 – with almost half of those players being under the age of 34.
"We did a little poll in our Memorial Park pickleball community," shares Nguyen, who is 40. "Out of about 200 players, the majority were mid-40s to mid-50s. The seniors are probably the most addicted, but it's continuing to become a sport that's appealing to younger and younger ages. In fact, one of the pro players in the men's division is a teenager!"
While pickleball players can get serious about the game and even become professionals, you don't even have to be athletic to get started.
"Are you capable of laughing?" asks Nguyen. "Then you can come! It's so diversified, and not only in age. It's everybody's game. You'll have professional tennis players and college paddle tennis players switching to pickleball. It appeals to kids and their parents, because they can play together. Husbands and wives, spouses and friends, and brothers and sisters can have fun and be competitive.
"There's a wide range of athletes and non-athletes," he adds, "And it's been the non-athletes who really made this sport take off because it's much easier to get started in this sport than in most any sport."
Pickleball is also financially accessible. With communities like the Memorial Park pickleball group, everything you need is already on the courts – which means at specific times, anyone can show up and play for free.
"We have it set up as open play," Nguyen outlines. "We have six or seven nets, and anybody can come in at any time. There's no reservations. There's no request for permission. If you want to play, you can come and we'll rotate you into a game. Plain and simple. The only other sport where you might be able to do that is pickup basketball, and that's IF you're good enough to play."
Nguyen confesses he wasn't interested in pickleball when his surfer pal first invited him to the courts. "I said, 'Nah, I'm not going to go out there and beat up some old folks,'" he admits. "So I went out there… and of course they cleaned the court with my butt! Then I had to prove myself, and I got addicted. I used to surf. Don't anymore. Used to play tennis. Don't anymore."
Three years later, you can find Nguyen on the court just about every day. "I'm there organizing as Ambassador, giving lessons as a certified instructor or just playing the game," he says. "My office is the park. You can't beat that!"
Don't take his word for it
When asked to go on the record, Nguyen refused to talk pickleball unless this reporter came out to try the game out, for herself. Being on the court offered certainly perspective.
It turns out, pickleball is a game of very few rules – though as a beginner, it does take time to get those rules down! Perhaps more interestingly, pickleball's rules seem to be about maintaining democracy of play and having fun. While the court next to you may be playing a highly competitive game, pickleball was created by three dads who were trying to keep a bunch of kids busy in the '60s. In other words, it was literally designed to keep all players involved and entertained.
And yes, this reporter will be back for more – as will her senior mother! It seems it would not be wise to try pickleball unless you're ready to find a new passion.
It bears mention that not all pickleball communities are the same. While pickleball has a rulebook, you'll find differences such as the number of courts available, the hours of play, and the connection between the players. You may even find individuals looking to set up their own games. And naturally, different communities may also have different rules of courtesy and etiquette. That said, all pickleballers have a reputation for being welcoming and inclusive.
A simple search of "pickleball Los Angeles" will help you find places to play, but to join a community or find pickup games, your best bets are social media groups on MeetUp, Reddit or Facebook. Westsiders will find a host of activity in the Facebook group Santa Monica + Venice Beach Pickleball, which Nguyen helps run. You can also search USA Pickleball's Places2Play map.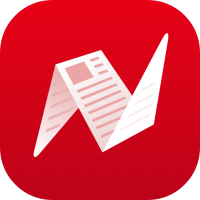 This is original content from NewsBreak's Creator Program. Join today to publish and share your own content.