How the iconic Los Angeles venue survived COVID-19 – and how you can get inside!
(Los Angeles) Like most local businesses, Hollywood's Magic Castle has had to get creative to stay afloat through the shifting closures and restrictions of the COVID-19 pandemic. After an era of drive-by meal pickups and Zoom events, however, the iconic Victorian mansion is back in the business of turning a night out into a glamourous evening of magic. Here's a look at how The Castle survived – and how you can get inside this exclusive spot!
"We are back – with entertainment galore," cheers The Magic Castle's Chairman of the Board of Trustees and former president, Gay Blackstone. "We've all been cooped up for so long, so people are so excited just to be out, in general, and to be entertained. And because of all the precautions that are being taken, I felt very safe coming back to The Castle."
For those who've wondered about the mysterious castle overlooking Hollywood, the clubhouse of the Academy of Magical Arts has been around since 1963 and continues to bring together magicians and lovers of magic from around the world. The exclusive private club for members and their guests is home to multiple magic stages, several bars, and a formal dining room, as well as Academy classes. With its Victorian charm, formal dress code, and walls lined with the history of magic, a visit to The Castle is like stepping into another era.
The challenge of COVID-19 restrictions, however, has been a very modern one! As businesses have tried to manage closures and restrictions, The Castle has had three sets of shifting health department rules to follow. "We come under three categories: We are a restaurant, we are a bar, and we are live entertainment," Blackstone explains, and thus the club has seen several incantations over the course of the pandemic.
After being shut down in 2020, The Castle first reopened that fall to launch a take-out service from the restaurant. "This was a chance for anyone in the Los Angeles area to enjoy The Castle's food for only $20 an entrée – a greatly reduced rate," Blackstone says. "And then we went from drive-by pickups to eating those meals outdoors in the parking lot. About twice a month, you could arrive with your mask, sit at your table, and eat your pre-ordered meal. That gave people a chance to at least see each other and wave at a distance across the tables."
When L.A. restrictions were lifted in mid-June, a soft opening finally welcomed members back inside The Castle, but the venue was not yet fully operational. Members could enjoy meals and drinks in the dining room and come together to enjoy special recorded performances and films, but there was no bar access or live entertainment.
Then, on August 2, The Castle began to open its bars and pull back the curtain on live performances in the Close-Up Gallery, Parlour of Prestidigitation, Palace of Mystery, and Library Bar. Along with enjoying early and late shows on the big and small stages, guests are once again sharing magic and laughs at the many bars.
"We're 60 percent open," Blackstone says. "The only room that we don't have open is the basement. We're also still renovating the Houdini Séance room, which we started before COVID. It's been a forever project, but it will be hopefully finished in time for Halloween."
In the wake of pandemic closers and losses, The Castle is more than ready to celebrate the holiday of magic and mayhem. "We are going to have major Halloween decor and fun through the entire month of October," Blackstone teases.
The magic of staying safe
While The Castle celebrates opening its door, there is still much work to be done to keep members and guests safe during the COVID-19 pandemic.
"We have had to continually deep clean and adhere to the numbers that the health department is allowing us to keep," Blackstone lists off. "When you arrive at the door before you go inside, you have a temperature scan, you have to show them your vaccination card or 72-hour negative test, and you have to have a mask on.
"And I felt safe," she says of her August 25 evening at The Castle. "I did not feel compromised in any way, at any point, because of all the precautions. When anyone had their mask off, unless they were currently drinking, someone would say, 'Excuse me, you need to get your mask on.' And it was immediate! And before the shows, there was an announcement, 'Please do not take off your mask. We know you'd love to, and we would love to have you… but right now we can't do that.'"
Zooming to new heights
It bears mention that like many social institutions in L.A., The Magic Castle and Academy of Magical Arts took to Zoom to keep their community connected. Not only were Magic University classes moved to an online environment, but The Castle's board of trustees started Behind the Bookcase, a series of online interviews and events from The Castle about castle members or iconic magicians from the past.
"Our non-resident members from around the world were suddenly able to participate and watch interviews from The Castle, twice a week," Blackstone recounts. "Some of them only get to come every two years, so they actually felt closer to The Castle. And then we started a Zoom show Saturday night, and members or anyone who ordered food that week would get tickets to the show
"So we were suddenly doing all these things that made our members who don't live in L.A. feel that they were much more a part of the club than they ever had," she continues. "The felt like they were part of us."
As The Castle enjoys the magic of once again being able to toast each other in person, all this Zoom connectivity will continue. The newly titled Behind the Bookcase: Live at The Castle will invite members to live stream magic show about once a month. In addition, those Zoom interviews and features will be scheduled about twice a month, with the initial series recorded and available for members to watch at their leisure.
"Through the adversarial scenario that we had, we came up with some positives," Blackstone marvels. "We're realizing how much more we can do not only for our members here but for our members around the world."
But HOW do you get into The Magic Castle?
In order to get into The Castle, you have to be a member, be with a member or have an invite from a member. "We have Magician Members and we have Associate Members who don't have to know anything about magic – they just have to enjoy the art and the entertainment," Blackstone explains.
Before August, entry was limited to members, but the doors have since opened to guests who have acquired a Guest Card from a member. Those with Guest Cards pay an entry fee ($30 on weekdays, $40 on weekends) and enjoy a mandatory gourmet dinner. Guest valet costs $18. Non-members with valid guest invitations may call (323) 851-3313 ext. 1 to set up their visit.
Whether a member or a guest, if you're looking for a bit of magic at The Castle, make sure you have a reservation, a mask, and proof of vaccination or a negative COVID-19 test.
Visit The Magic Castle website for more information about how to join, visit, take classes, or reserve for a private event, as well as updates on COVID-19 protocols.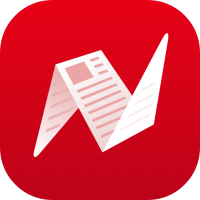 This is original content from NewsBreak's Creator Program. Join today to publish and share your own content.