Honor those we've lost to substance abuse by getting help before it's too late
(Los Angeles) International Overdose Awareness Day is about commemorating those who have died from overdoses – and in 2020 that was over 93,000 Americans! During the first 10 months of the COVID-19 pandemic, alone, Los Angeles saw a staggering 52 percent increase in accidental drug overdose deaths – and 2021 is poised to be even more deadly for those with substance abuse problems. Here's a look at what's going on and how to get help for yourself or a loved one before an overdose takes away any chance at recovery.
With accidental overdose deaths on the rise over the last 11 years, the epidemic was bolstered by the introduction of the deadly synthetic opioid Fentanyl. Then the COVID-19 pandemic landed and Stay-At-Home Orders were imposed, and the numbers began climbing at an even more alarming rate. While L.A. County recorded a 52 percent increase in overdose deaths during the months of March to December 2020 as compared to the same period in 2019, the CDC predicts California, as a whole, will see a 49.9 percent increase over 2020's numbers in 2021.
"COVID robs people of the normal psychological anchors in their life – anchors like friends, varying environments, travel and family," explains Dr. Brett Shurman, a psychiatrist specializing in addiction. "Without mooring, their psychological vulnerabilities are exposed, and they become more addicted, more depressed, more anxious, or even more psychotic."
August 31 marks the 20th anniversary of International Overdose Awareness Day, and we have never needed that awareness more than now! With the Delta strain causing even more conflict, angst, and isolation, L.A. County has a host of resources to help keep you and those you love from becoming part of next year's ghastly statistics.
"During the pandemic period in 2020, the vast majority (77%) of drug overdose deaths involved males, though overdose death rates among females experienced a greater degree of increase from 2019 to 2020 when compared with males. The data also revealed that middle-aged (aged 25-34) and older individuals (aged 45-64) had the highest accidental drug overdose death rate and total raw numbers of deaths, respectively. The death rate among youth aged 12-17 during pandemic were twice as high as compared to the same time of period in 2019." - L.A. County Health Accidental Drug Overdose Report July 2021
Finding treatment, at any income level
Substance Use Disorder is a disease of the brain – not a choice or a sign of weakness! That means battling addiction requires treatment, just like diseases like diabetes and hypertension do. Recovery begins with a medically supervised detox, continues with intensive outpatient services, and may also include medication-assisted treatment.
Los Angeles has become synonymous with the lavish, Malibu treatment centers featured on television, but there are rehabilitation options for anyone ready to seek help. With so many rehab facilities in L.A., the process of finding the right one can feel overwhelming – whether or not money is an issue.
If you're in search of detox, residential, intensive outpatient, or outpatient treatment for yourself or a loved one, L.A. County Public Health offers a free, confidential 24/7 Substance Abuse Service Hotline at 844)804-7500. You can also search for treatment referrals via their website, www.RecoverLA.org.
In addition, your insurance provider or doctor may be able to help you find options within your plan. If you're uninsured, you can apply for coverage via Covered California and be on your way.
In this journey of recovery, your local Narcotics Anonymous (NA) or Alcoholic Anoymous (AA) groups remain incredible resources and support systems, as well.
Well-regarded centers for low-income patients in the L.A. area include Tarzana Treatment Center, Cri-Help, CLARE|MATRIX, Penny Lane and Salvation Army's Adult Rehabilitation Centers. These centers do not offer the expansive ocean views and horse therapy one might find at a high-end Malibu rehab. They also serve a population facing significant trauma histories and mental health issues that may have landed them on the street. While they won't be glamorous, however, these centers are reputed to have solid programs that take you through the steps – as well as people committing to helping you traverse those steps.
If you're outside of L.A., the U.S. Department of Health's SAMHSA hotline, at 800)487-4889, will connect you with your city's local hotline. SAMHSA also offers an online Behavioral Health Treatment Services Locator that allows users to search for facilities funded by state agencies and the U.S. Department of Veterans Affairs, as well as state-licensed or nationally accredited private facilities.
If you need an interventionist
When you are trying to find help for someone else, that person may be resistant and even violent. An interventionist is a mental health specialist who can help you and your family reach out to the person who is struggling with substance abuse and hopefully, get him or her to accept the help they need.
"Interventions are step-by-step plans to bring loved ones back to us before it is too late," explains longtime interventionist Pat Kelly, C.A.D.C., CID. "The purpose of the Intervention is to break down their denial and get them to realize the harm their addiction is doing to themselves and everyone around them. The goal is to make the addicted person realize they need help and get them to appropriate treatment immediately.
"Today, interventionists feel their job is to raise bottom and get people into treatment before something bad happens," Kelly adds.
The Association of Intervention Specialists and Network of Independent Interventionists both offer listings of reputable interventionists in California.
Don't wait: Act now!
Getting someone to commit to treatment is often challenging, and by the very nature of addiction, that commitment can be fleeting. Thus, the window for taking the next step and beginning treatment is small. With an interventionist, you will already have a plan in place, so that your loved one goes right into care if he or she agrees.
On the same token, once you decide you are ready to get help for yourself it's important to use all the resources at your disposal to find that help as soon as possible – before the drugs or alcohol have broken your resolve!
Access to treatment becomes easier when clients are coming straight from the hospital… but ideally, one wants to get help before an overdose puts them at the top of the waitlists!
In case of emergency
An overdose can take many forms, but if you believe you're having or seeing one, call 911 immediately. Signs can include unconsciousness, a seizure, severe headache, breathing issues, or extreme paranoia or confusion.
If it's an opioid overdose and there is NARCAN (Naloxone) available, administer it ASAP. It may revive the person and allow paramedics time to get to you but note: It is not a cure! Further emergency care will still be required.
You can find more information about how to handle each type of overdose by clicking the following links to overdose fact sheets on alcohol, depressants, opioids, psychoactive substances, stimulants, and crystal methamphetamine.
In addition, with International Overdose Awareness Day meant to honor those who have died or suffered permanent injury due to overdose, you can commemorate someone you've lost by adding a tribute The Overdose Tribute Page.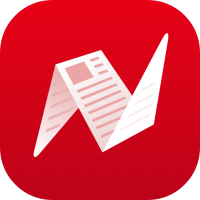 This is original content from NewsBreak's Creator Program. Join today to publish and share your own content.