Historic L.A. shopping hub is hopping... but faces safety issues.
(Los Angeles) Spurred by the August 11 murder of Shoe Palace employee Jayren Bradford and a general increase in violence and crime, locals in Los Angeles' iconic Melrose District are coming together to demand solutions. For decades, this funky, alternative shopping scene has been a hotspot for tourists and locals, alike. With the neighborhood still recovering from the hard hits of the COVID-19 pandemic and 2020's looting and rioting, however, the strip is looking a lot different these days – and has become far less safe!
Angelenos who don't live in the area may shop Melrose Blvd. and believe it's come back alive in a new and exciting way. For the first time ever, vendors line the sidewalks east of Fairfax, and once again, the shopping district seems to be humming with life. Unfortunately, those pop-up vendors are hurting local brick-and-mortar businesses that are already struggling, while the new atmosphere has lent itself to an increase in drug dealing, gambling, and violent crimes.
"It's a circus-like environment and neighbors and merchants feel there's a sense of lawlessness occurring here," explains Peter Nichols, a long-time resident and founding board member of the nonprofit Melrose Action. "People are comparing it to the climate you would expect to see maybe on Venice Beach or in parts of the Hollywood area, but it's certainly something that's a new phenomenon here."
This new culture of pop-ups and sidewalk sales is a key issue raised in Melrose Actions' "Make The Melrose Avenue Business District Safer Now" petition, which has garnered1243 signatures at press time.
"Our objection to the vending is largely about backing the business district's assertions," Nichols says. "Merchants here are on their last legs. They've gone through shutdown, opening, shutdown, opening, and then looting, arson, and violence that shuttered their doors even longer. Almost 70 stores were damaged or destroyed in that incident."
Pop-up vendors don't just take business from these struggling, tax-paying stores by competing for customers, but they can also literally block entrances and sidewalks with their tents, stands, and mirrors. One vendor even put down carpeting! The result is an obstacle course that is sometimes in violation of ADA rules, making the sidewalk and stores inaccessible or dangerous to those who require wheelchairs or walking aids.
Then there's the shady business that has come with all the new sidewalk action. "It became apparent through undercover LAPD operations that some of the vending is tied to illegal gambling," Nichols says. "People were falling suspect to ruses by people who on the one hand might be trying to sell t-shirts and hats, but on the other hand were coercing pedestrians to get involved in what a detective called a shell game. They were bilking people out of sometimes $1000 or more. There are tourists, here. They're vulnerable. And they've been taken advantage of."
Sneaker mania
Beyond unlicensed pop-ups selling upcycled good and bad actors conning visitors with shell games, local stores are also now using the sidewalks to showcase their wares – and the mania of sneaker culture, in particular, has added to the chaos on Melrose.
"Our petition really wants to tackle the way some of the sneaker stores do their street promotions," Nichols explains. "We feel strongly that that poor man, Jayren Bradford, would never have been shot to death had he not been part of what's considered an illegal promotion out on the sidewalk. Had the store done that inside the store, it very likely would not have happened, and it's just a tragedy to the point where the merchants and the neighbors have coalesced and come to an understanding.
"This has to do with trying to make order out of disorder," he adds. "And it's the city officials that feel the best way to go about this is to institute a ban on sidewalk vending in this area so that the area has a chance to rebuild."
Safety is at the heart of it
For neighbors who have signed the petition, the issue is as much about supporting the local business district as is about quelling the increase in violence around their homes.
"We've had at least two fatal shootings along Melrose, literally in the noontime," Nichols says, referencing the Shoe Palace incident and the December 15, 2020, murder of Davonte Clepper at Stanley Ave. "And then another shooting just occurred [on July 21] on the 700 block of Vista Street and the adjoining alley that runs parallel of Melrose – within feet of neighborhood homes.
"Where the neighborhood gets so activated is that in almost every case, the suspect seems to try to disappear into the adjoining neighborhood and get away that way," he adds.
While some locals have spoken out in defense of the pop-up vendors looking to survive during a pandemic, Nichols notes this movement is about restoring order – not punishing anyone.
"This is a multifaceted issue and our petition is mainly to add rules of operations," he concludes. "Clearly Melrose has been in decline, and we want to turn that around and make it safe for everyone. No matter where you live if you had an increase in murders, violent crimes, and shootings, I'd hope people who care about their community and their business district would do all they could to preserve and save it!"
In addition to starting a petition, Melrose Action has launched a fundraising campaign to install License Plate Readers (LPR's) throughout the area between La Cienega Blvd. and La Brea Blvd. – which could help the LAPD solve crimes, and perhaps even stop them from happening. The organization's website offers local crime and COVID safety information, as well as opportunities to become involved in neighborhood watch.
Is another issue brewing?
Word is Sunday's Melrose Trading Post at Fairfax High School is looking to expand and bring more music to the popular weekly flea market. While Sunday shoppers will likely be thrilled to find more stalls to peruse, the move may just raise more controversy in the area. Not only would it bring more cars to the congested neighborhood, but it would take even more traction from the brick-and-mortar stores that already see a decline in business on Sunday. As of now, however, the beloved L.A. flea market is not being targeted by local activists.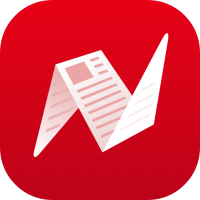 This is original content from NewsBreak's Creator Program. Join today to publish and share your own content.