If I vote "no" on the California recall, should I still vote for a successor?
(Los Angeles) On the surface, the California 2021 Gubernatorial Recall Election ballot seems quite simple. There are, after all, only two questions to answer: Do you want to recall Governor Gavin Newsom and see a newly elected candidate serve as governor through January 1, 2023? And if Newsom is recalled, who should replace him? For those wishing to recall Newsom, it is a simple, albeit candidate-heavy, ballot. For those voting against the recall, however, there's been some confusion about how to handle that second question.
Californians who support the 2021 recall cite the state's homelessness rate, sanctuary city policies and water rationing, but Newsom's handling of the COVID-19 pandemic seems to be the central issue. While some question his calls on masking and vaccinations, it's the shutdowns that have riled up small business owners. Los Angeles' small businesses were the hardest hit in the United States, with Yelp showing 15,000 business closures across the county – making this a big issue for locals!
Those looking to stop the recall, however, claim the costly effort to oust Newsom is simply a dirty Republican power grab orchestrated by a small group anti-vaxxers, anti-maskers, QAnon conspiracy theorists, and anti-immigrant Trump supporters. If Newsom were recalled, a newly inserted governor would be able to make sweeping changes that affect L.A. County, directly. Not only would they be able to appoint new county supervisors, judges, senators, and more, but it could likely have an immediate effect on COVID-19 protocols.
"When I become governor, assuming there are mandates for masks and statewide mandates for vaccines, they will be suspended right away," said Republican frontrunner Larry Elder in a Zoom news conference. "This is America. We have freedom in America."
Whatever got this ball rolling or where you fall on the issues, this recall election is underway, and it is imperative Californians get out and vote. Make sure your ballot is postmarked, placed in a dropbox, or delivered to a polling place by September 14, 2021. Californians can register online or by mail to receive a mail-in ballot until August 30 at registertovote.ca.gov.
And if you're confused about how to answer that second question, read on!
What if I vote "no" on the recall?
The real confusion over this ballot has arisen on the side of the Democrats and those voting against the recall. The party – including Newsom himself – is saying to vote "NO" to the first question and then skip the second question, entirely. That means not casting a vote as to who would replace Newsom if he is recalled, which seems counterintuitive to many voters.
In response, some locals have been choosing Newsom as their Write-In Candidate – which is not legally viable, as the recall candidate cannot be a write-in. Others are writing in his Lt. Governor, Eleni Kounalakis – which is a legally viable option, but still not what the party is asking of voters.
"Vote 'no,' on the first question, leave the second question blank, move on, get it in the mail," instructs political analyst Drexel Heard II. "We're going to drive that message home over the next few weeks."
Many are questioning or confused by that directive. Why would we want to give up our voice?
The decision to focus on the recall and not a candidate is two-fold. First, Governor Gray Davis' recall in 2003 saw his Lieutenant Governor step into the recall race, with a very different message: "No on recall, yes on Bustamante." Interestingly, that message confounded Davis' backers and backfired! "We learned from the mistake of 2003 with Lt. Governor Bustamante on the ballot," Heard says "So we're reminding voters that the only thing that matters is the first question.
"And now it becomes a fight between do you want to recall the governor, or do you want Larry Elder?"
The biggest difference between the 2003 recall and this one, however, is that Newsom enters this election in much better standing. "In 2003, Governor Davis' approval ratings were in the twenties: Governor Newsom's approval ratings are in the fifties," notes Heard, who adds that only 1.4 million out of 39 million Californians actually signed the petition that set this recall election in motion.
The numbers seem in Newsom's favor, but Democrats are still concerned. "Everybody keeps saying to me, 'I'm really scared about the recall,'" Heard shares. "You should be! I use 2016 as an example of where people's minds should be. Everybody got so complacent, saying 'Hillary Clinton's not going to lose. I don't have to vote.'
"We don't want a repeat of 2003," he concludes. "We don't want a repeat of 2016. All you have to do is get that ballot in!"
What if I vote "yes" on the recall?
Those who seek a recall of Newsom face a crowded but clear September 14 ballot. They just vote "yes" and then cast their vote for one of the 46 candidates hoping to succeed Newsom.
As with the Democratic Party, however, the Republican party is focused on the first question on the ballot and has not endorsed a candidate. The front-runner has been 69-year-old right-wing radio talk show host Larry Elder. The Black Los Angeles native dubbed "The Sage from South Central" has a strong following and is a pro-Trump Republican who called himself "a small-L libertarian" in a recent video interview with CalMatters. With a belief that less is more from our government, Elder seeks to eliminate the IRS, welfare, and, as mentioned above, COVID-19 regulations. With the race heating up, Elder has been facing a spate of fresh scandals, which he credits to a smear campaign, and refuses to debate the other Repulican contenders.
With ballots out and the election deadline less than a month away, the message is clear: Your first vote is the one that counts, whether you want to stop the recall or see it succeed.
And once this is over? No matter who wins, California is set to launch a brand new campaign season for the 2022 midterms – which means we could see the same players back in the ring!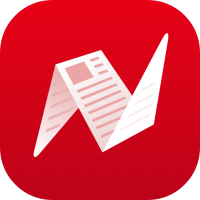 This is original content from NewsBreak's Creator Program. Join today to publish and share your own content.